10 years & counting
The NHS is the fifth largest employer in the world with around 1.7 million staff, and its jobs website handles 300,000 vacancies every year. As the central component of all NHS recruitment, the NHS Jobs site is part of the UK's critical national infrastructure. It handles over 4.5 million applications per year.
Read

NHS Jobs

case study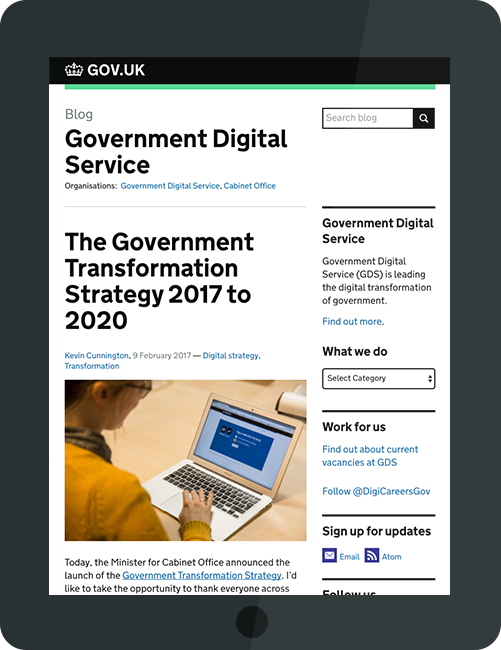 When government department sites moved to GOV.UK, a multitude of government blogs needed to make the shift, too. GDS spotted an opportunity to centralise and facilitate blogging by launching a blog platform specifically for central government, and asked dxw to bring it to life. It now hosts over 160 blogs and serves over 500,000 unique users per month.
Read

BLOG.GOV.UK

case study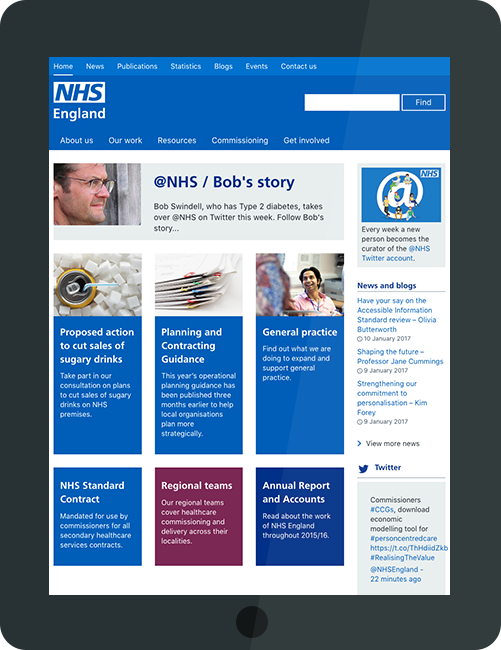 When the NHS Commissioning Board became NHS England in 2013, it approached dxw to build and host a replacement website for the organisation. As a category one responder, NHS England had stringent security and availability requirements for the service. Having built and hosted other public sector services with similar requirements, dxw were in a strong position to help.
Read

NHS England

case study
dxw playbook
Our process, policies, methodologies and values are documented in our Playbook, which we publish openly.
Read the playbook
dxw advisories
Wherever we can, we share the findings of our advisories work, to help other teams avoid problems.
Visit dxw advisories
Open source
Most of our tools and many of the services we have built are open source, and published on GitHub.
Visit dxw's GitHub repos