dxw's impact
We've made it easier to track how
£500 million
of UK Government international aid money is being spent, working with the Department for Science, Innovation and Technology
A note from our CEO Dave
At dxw our mission is to create services that improve lives for everyone and over the years, dxw has built services that have been used by millions of people.
When we became employee owned we signed a deed of trust, the legal basis on which we operate, which means dxw is run not just for the benefit of its employees but the users of the services we build.
As part of this commitment, we wanted to publicly share the impact we've had over the past year and demonstrate how we're living up to our values.
dxw has grown over the past year which has not only given us more scale but also the power to have a greater impact. The past few years have shown just how important public services are and our mission to make them more effective and accessible to all has never been more vital.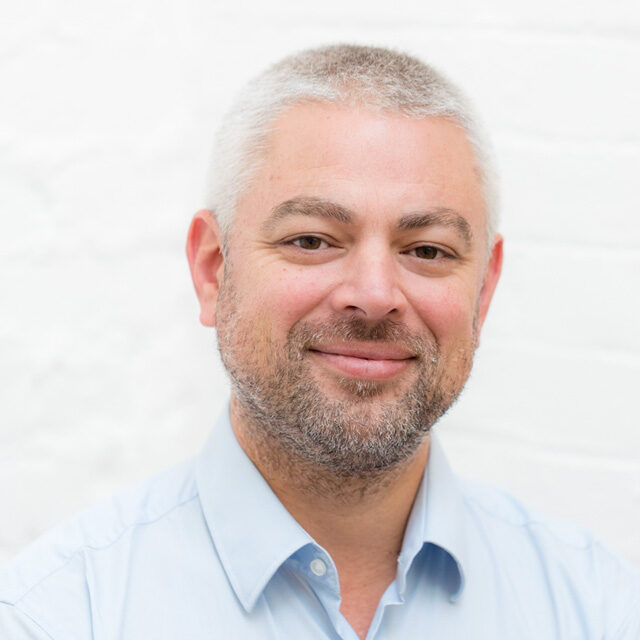 Our impact this year
We want everything we do to have a positive impact, whether that's by:
building public services that make life better for people
improving the capability of the teams that deliver them
freeing up time and money that can be reinvested for the benefit of users
Making things better
Preventing reoffending across the UK
Our long term partnership with the Ministry of Justice focuses on support for people leaving prison. We're building national digital services that match people with rehabilitation programmes and find them a place to live when they're released. Setting them off on the right foot as they start rebuilding their lives.
Opening up the Justice system
We worked with The National Archives to create a brand new digital service that makes court judgments easily accessible to anyone who wants them. This is an important step towards greater openness and transparency in the justice system and ensuring the preservation of these records.
We also created an award winning website for the Judiciary that's easy to access and provides a clear explanation of all aspects of our court system and the roles of the people who work in it.
We did not have much time and had huge expectations to contend with but colleagues from dxw pulled together with TNA folk and others, remained calm, and helped us ruthlessly re-prioritise. I'm incredibly grateful for all their hard work and dedication, they really care and that's priceless.
Nicki Welch
Service Owner for Access to Digital Records at The National Archives
Improving older people's quality of life
We created and hosted a new website for Care City, an innovation centre for healthy ageing and regeneration in East London. It's now simpler and easier for people from across the local community to find the information they need to live happier and healthier lives.
Thank you @dxw – developing a new, content-driven website that appeals to diverse audiences from funders to primary and social care networks and our East London community was a challenge but we're very proud of the results.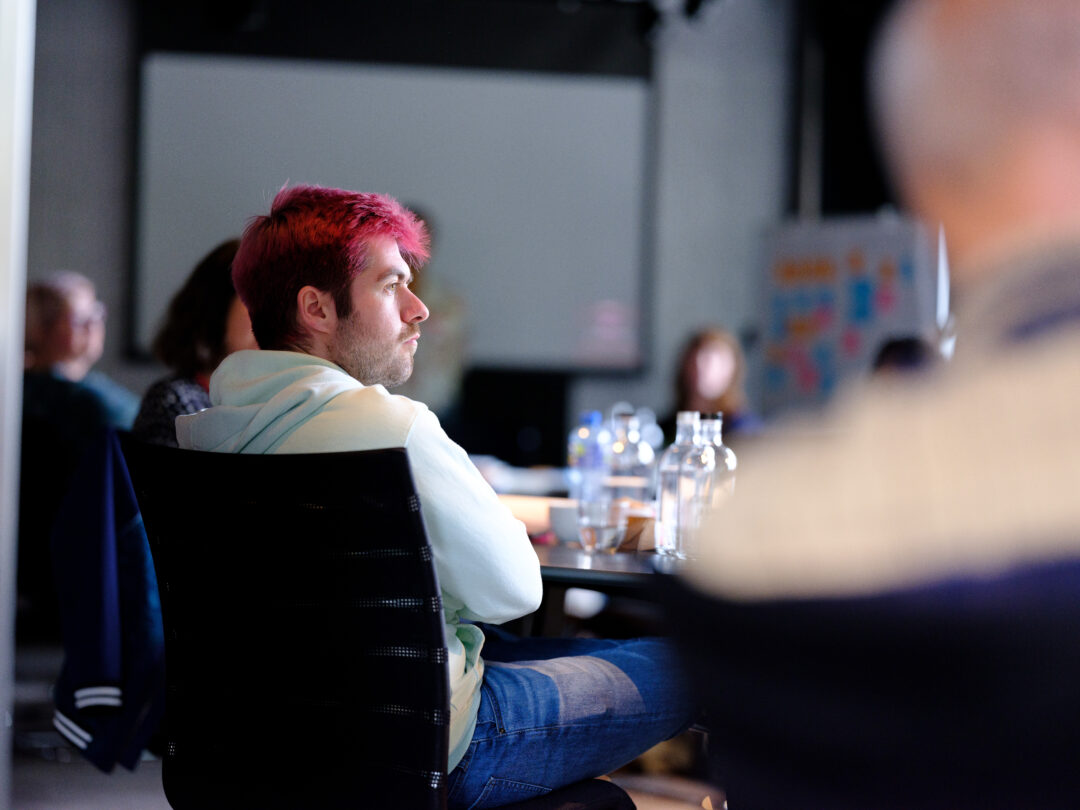 Building capability
Getting critical information to the public at speed
Our dxw campaigns platform helps non-technical government teams build websites for public campaigns quickly and efficiently. It currently hosts 78 campaigns, helping you do everything from pass your driving test to find a teaching job. This year, the Help for Households campaign site had over 22 million page views from people struggling with the cost of living crisis.
Since the start, dxw was the only company that could meet our needs in terms of build, costs and timescales. dxw have continued this high level of service through their hosting, with any issues being resolved quickly and efficiently.
Government Policy Team
Making the arts more accessible for all
We helped Leeds 2023 Year of Culture understand their different communities and get to grips with the barriers people face. The insights we gathered informed the design of the festival and its website, and played a vital part in making Leeds 2023's programme of activities more accessible to everyone.
dxw's work was insightful and vital for our strategic objective of engaging people who might face barriers to participation or feel that culture isn't for them.
Sarah Jane Mace
Head of Experience Design, LEEDS 2023
A window into the British Film Industry
We worked with the British Film Institute (BFI) to develop an intuitive, easy to use and accessibility focused blogging platform where they can share their passion for film with the BFI's different audiences across the UK. Starting conversations and bringing people, and communities, closer together.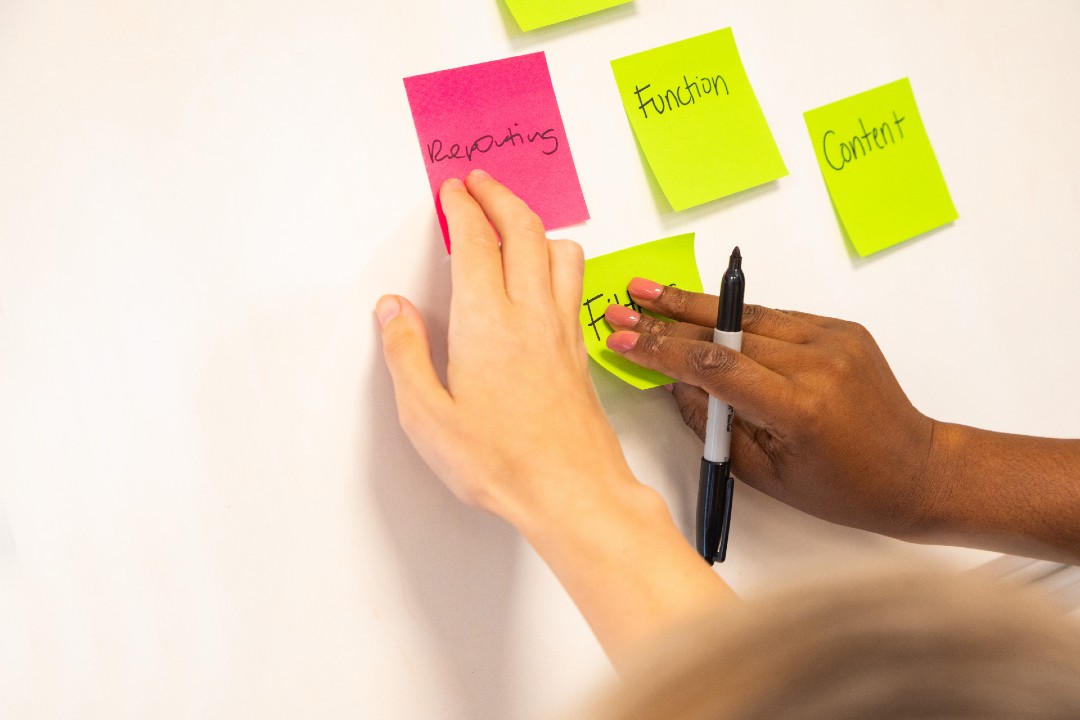 Working more efficiently
Freeing up time and money for essential public services
This year we've delivered 3 major services for the Department for Education to make the process for schools changing to academy status as smooth as possible. Schools are operating under pressure, and making this transition easier means less time diverted away from supporting students.
These longer term programmes of work mean we can provide continuity of service to our clients. We're able to add more value by building on what's gone before and sharing learning across projects, making the route to delivery more efficient.
Improving council services through collaboration and working in the open
Supported by the Local Digital Fund, we've worked in partnership to create the Local Gov IMS, an open source income management system built by local government for local government. It's free to use and built by local government teams who understand the needs, expectations, and challenges of councils. As well as saving local councils money, it reduces their reliance on external suppliers.
We're glad to have worked with dxw, who provided a solid foundation for multiple councils to work together.
Glen Conroy
Dorset Council
Modernising Citizen Advice services
We worked with Citizens Advice to build a business case for modernising the digital services that are crucial to supporting citizens in need across the UK. Their online information and services are playing an increasingly important role. We recommended an approach that will save the charity money in the long term and provide a more joined up approach.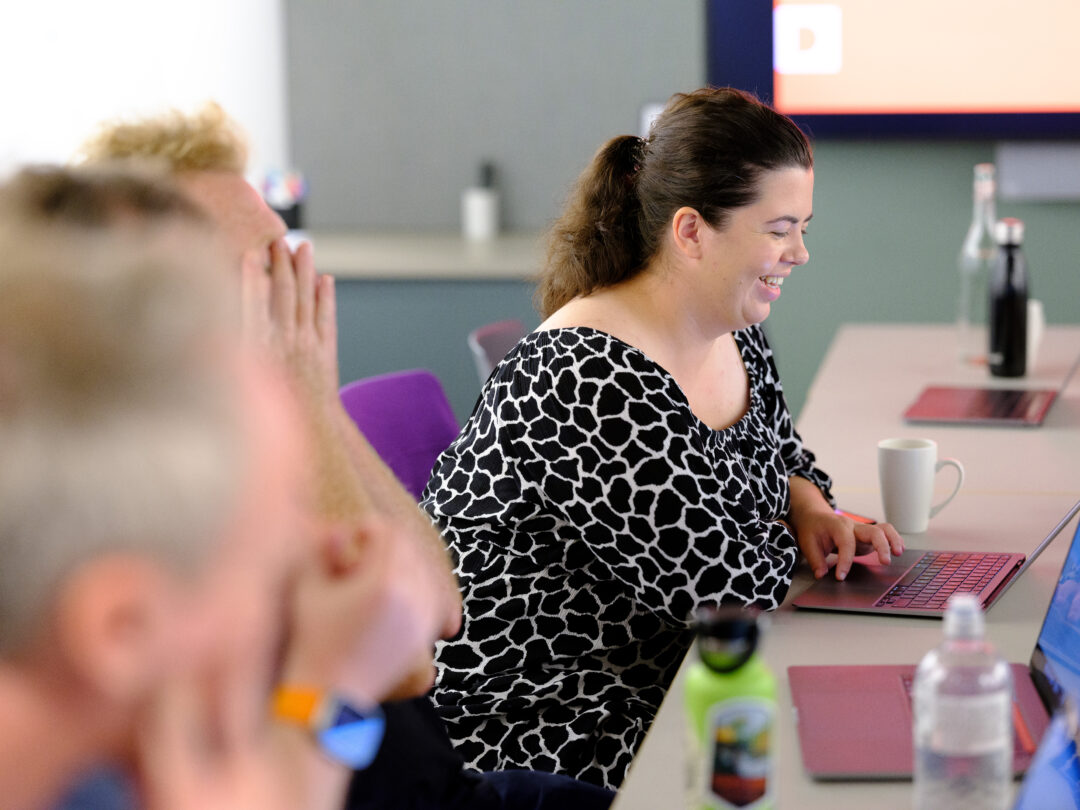 This year's landmarks
We welcomed our first ever developer apprentice.
New templates for national government campaigns up and running.
The Judiciary website wins the Information Resources Electronic award.
Our work with DfE to improve systems and tooling for schools moves to public beta.
dxw's headcount increases by 60%, with 56 new, high-quality jobs across the UK.
Where we are
dxw now has staff based all around the UK. We're remote first with offices in Leeds and London where we get together with clients and colleagues.

Our people
London (47)
Leeds (5)
Edinburgh (4)
Cardiff (3)
Newcastle (3)
Norwich (3)
Bicester (2)
Birmingham (2)
Bristol (2)
Coventry (2)
St Leonards (2)
Belfast (1)
We've been carbon neutral since 2021 and continue work to measure and reduce our carbon footprint.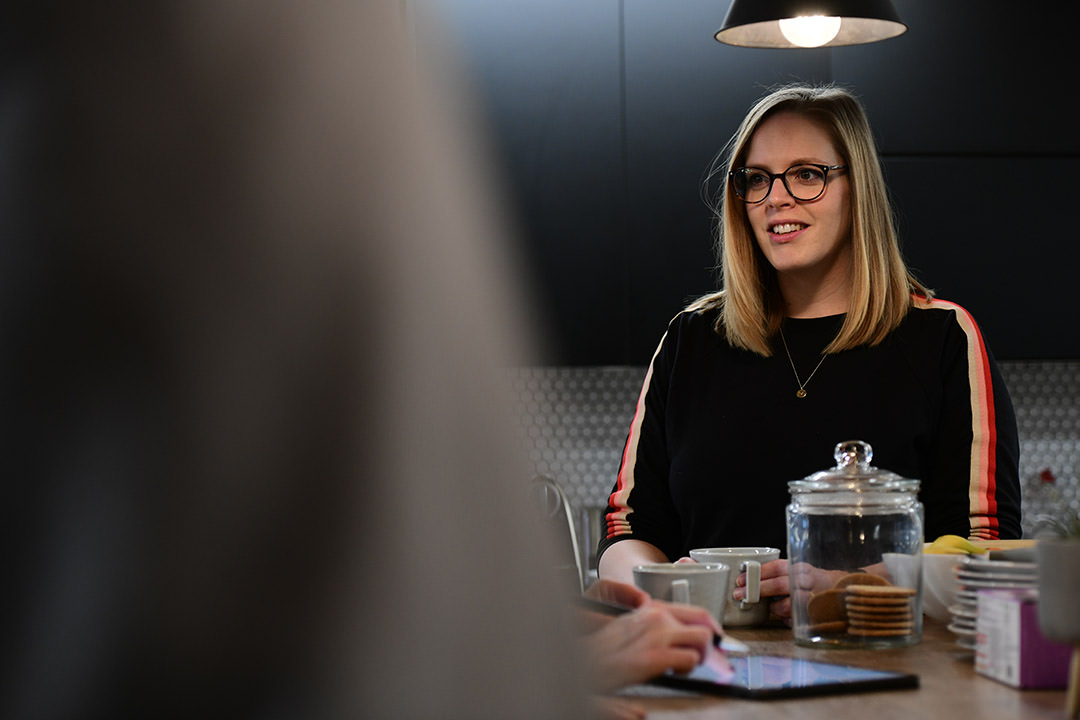 67%
year on year headcount growth
With lots of recruitment, we improved our onboarding so all new staff get the same high quality, personalised experience when they join us.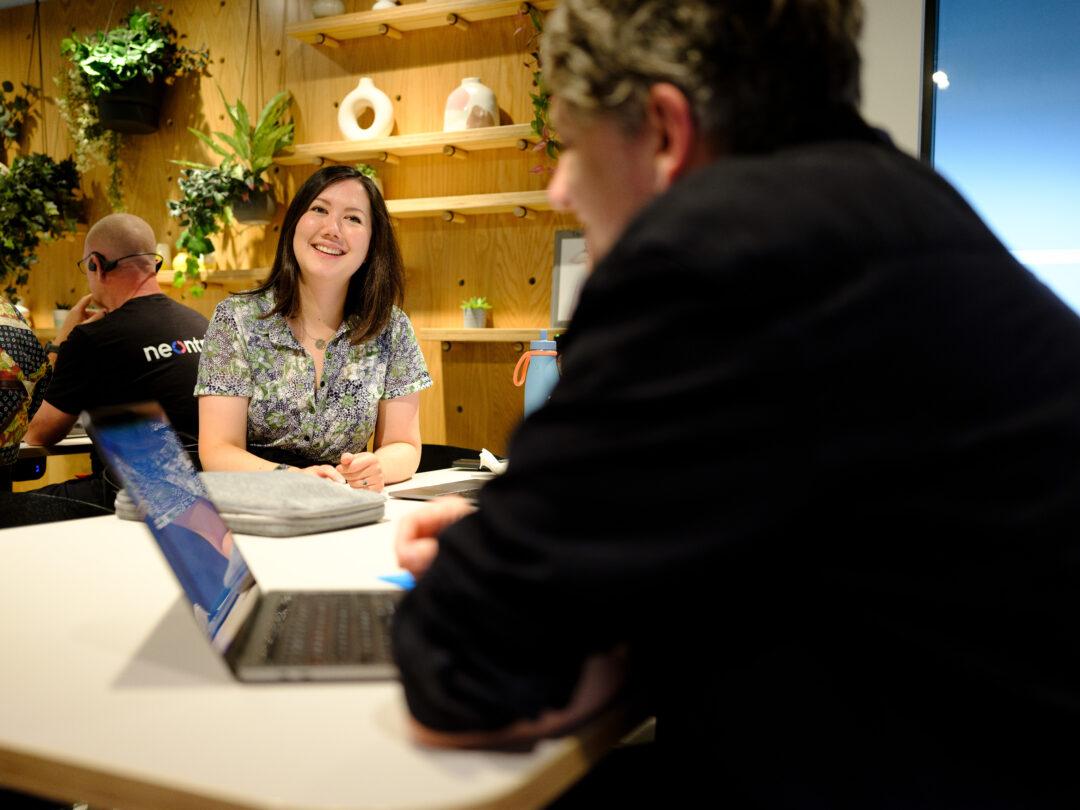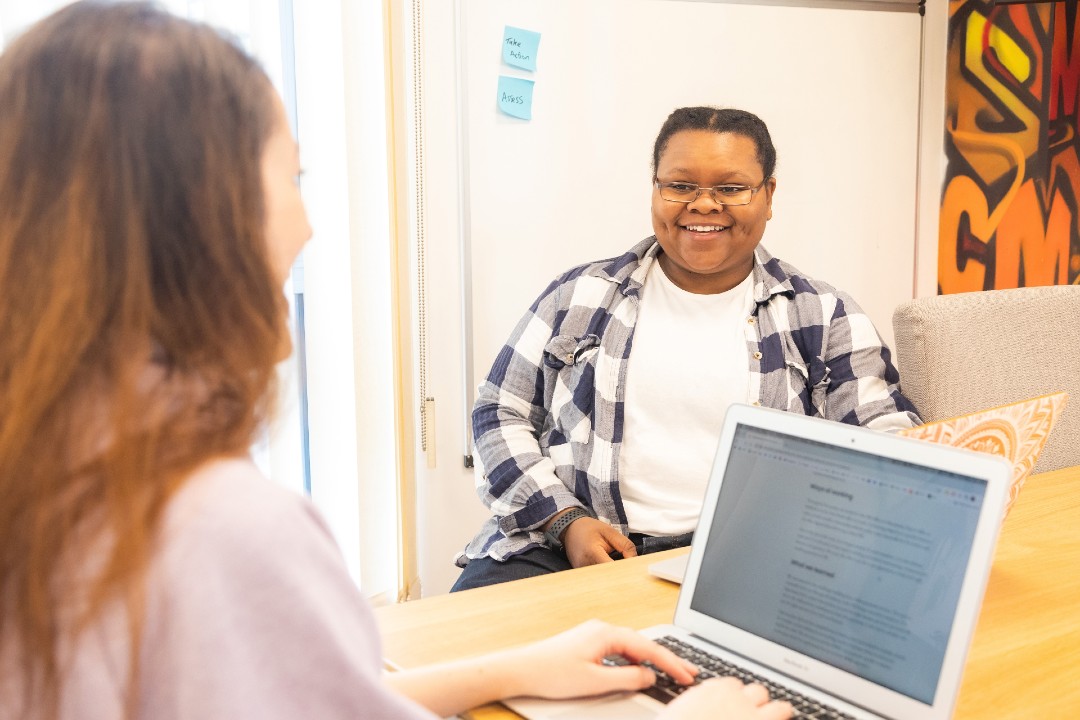 dxw more than doubled in size this year, with a focus on inclusive and equitable recruitment processes.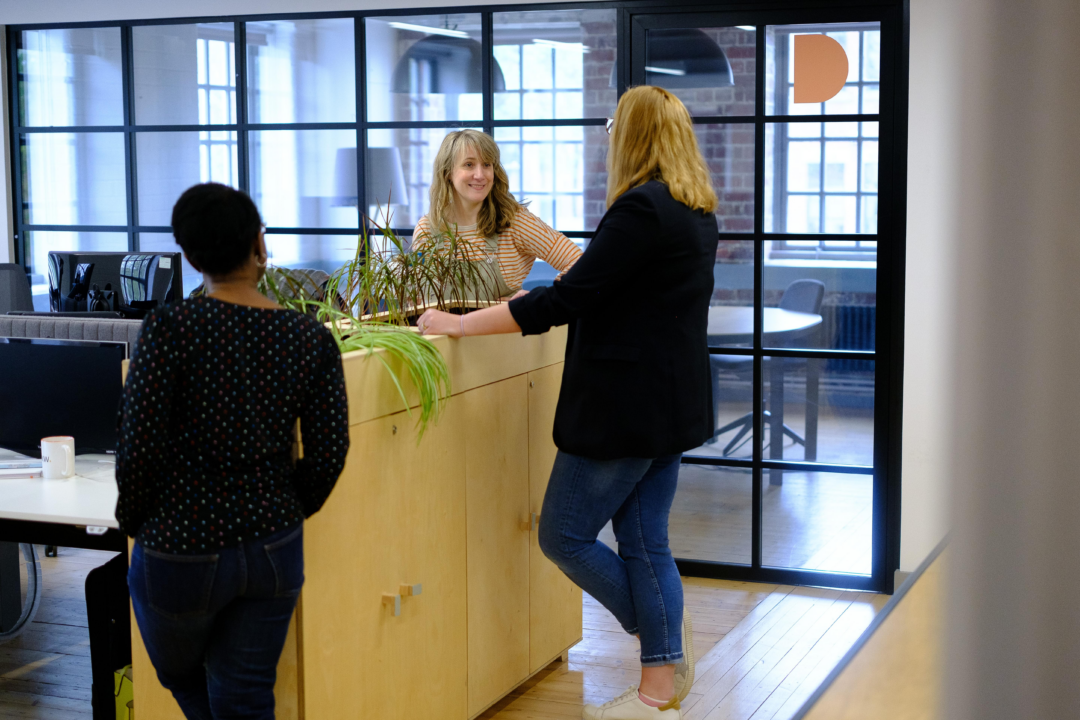 24%
of staff on flexible working patterns