Carbon reduction statement
Our vision is to improve lives and minimise our impact on the planet.
It is our responsibility to make sure that future communities can thrive, so we will lead by example, and demonstrate how to make choices that are both people and planet centred.
We want to reduce dxw's impact on the planet.
We are carbon neutral and working towards net zero emissions.
We have achieved carbon neutrality recognition through the public disclosure of a carbon footprint calculation, a commitment to a carbon reduction strategy, and the implementation of a carbon offsetting programme.
We have completed our carbon footprint estimations now for the last two years in a row:
We have decided to offset 150% of our estimated footprint, with the extra 50% to cover the uncertainty in our calculations.
Additionally we will:
commit to a year on year reduction in our emissions
work with sustainable and ethical companies
challenge our suppliers to actively reduce their carbon footprints
work with clients to provide data on their emissions
You can read about this further in our Carbon Reduction Plan.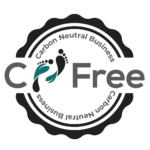 Our dxw Earth Group
We have an internal group who meet regularly to talk about how dxw can respond to the climate and ecological crisis as an organisation and reduce the impact on our planet.
So far this group has:
held a series of events during Earth Week
started working towards B Corp status
offered advice for staff on making ethical and sustainable choices outside of their work at dxw
This statement was prepared on 12 November 2021. It was last reviewed on 6 May 2022.