WordPress 4.0 is on its way!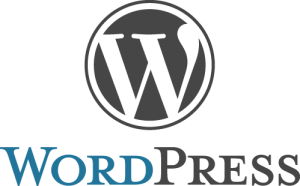 WordPress is a constantly evolving bit of software, and there is a major new revision just around the corner. Version 4.0 of WordPress is currently in beta, with a production release planned for August 2014. Here's what you can expect:
Media embed previews
Finally! When embedding media in your posts – such as YouTube videos and Slideshare presentations – you'll get a preview of what it will look like in your editor window, rather than having to check the post in full preview mode.
New media grid view
One of the most rapidly changing elements of WordPress is the media manager, which has seen a number of upgrades in recent versions. In 4.0, we'll be seeing a new grid based layout making it easier and faster than ever to manage photos. It's based on the Media Grid plugin, in case you'd like a sneaky peak.
Editor improvements
Another one I have been waiting for with bated breath, in WP 4.0 the editor icons will follow you as you scroll down the page – terrifically helpful if like me you find yourself having to scroll back up to access them when writing longer posts. The editor will also now resize itself as you write your posts, alleviateing the need for fiddling with the editor scroll bars (which will disappear) and resizing your own editor window manually.
Installing plugins
The plugin installation experience is being thoroughly rejigged. It's getting redesigned to make searching for and installing plugins a more usable and pleasant experience. Once more there will be a grid view rather than a boring list, and when searching for plugins, more information will be presented to help you make the right choices.
Widgets in the theme customiser
The theme customiser makes it really easy for people to change the way their site appears without getting too bogged down in options and other complicated technical bits. The way widgets are handled has been improved in 4.0, with them getting their own container.
Languages
Making WordPress work with languages other than English has been a bit of a pain up until now – involving the manual installation of additional language packs and other customisations needed.
In WP 4.0 though, users will be able to choose what language they want their site to work in at the point of installation by just pointing and clicking. Nice and easy!
Which of these features are you most looking forward to? Anything you'd really like to see in a future WordPress release?