Bye… It's been amazing!
After having much of my public sector digital expertise forged in dxw it's time to go out and use what I have learned to help other digital teams deliver user focused essential services.
I arrived at dxw as an anthropologist and was thrown into a world of quick moving design, creativity and solutions. Department of Health's intranet was the first discovery I worked on. I remember it mostly as a flurry of neon Post-it's. It felt energetic. I learnt two principles which have proved very useful:
Research is understanding through collaboration
Research is making things
As I stepped up to design how research worked in dxw, I had the opportunity to work with great teams such as the Government Digital Service, Cabinet Office, Department of Business Innovation and Skills, Parliament and Judiciary, each with their unique challenges and successes.
Without a doubt working with dxw has shaped me as an individual and as a professional. Working here has allowed me to demonstrate the value of research by bringing people into the research process early and enabling them to feel confident to act on findings as well experimenting with new research methods.
dxw people
I am very grateful to have worked with a team who know and care so much about making useful public sector digital services.
One example of the effective team dynamic is the MyTVH payment project we started in 2013. The whole team was active in researching users from the start. By taking a little but often approach, research became about making things rather than describing problems in detailed reports. This research helped make a digital service that solved problems for residents quickly and effectively. As GDS say 'research is a team sport'. It is principles like these that I will carry with me in future challenges.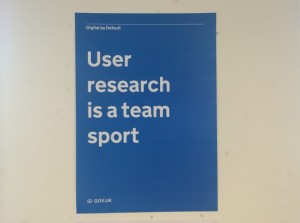 Becoming Rose Rees Jones Ltd
After two and a half years I am venturing out on a personal mission to explore the public and charity sectors and their potential to use digital talent to meet user needs in an effective, creative and efficient way. It is a space filled with opportunities to make things better and re-forge the relationships people have with public services so that they are empowered to do what they need to get done.
People before pixels
As part of this mission I run a monthly meet up called People before Pixels. It is an active space to discuss and think about how we put people first in digital services. The event and its mission will continue to be supported by dxw.
So long for now.