dxw at Women in Digital Government
A few weeks ago Vita and I went to the first Women in Digital Government event. It was structured as an unconference by GDS and held at Conway Hall in Holborn, to bring together digital and technology teams across government to talk about the challenges women face in the industry and how we can make things better.
The afternoon kicked off with a brilliant keynote from Meri Williams, formerly of GDS and now CTO at MOO. Meri talked about creating a space where everyone can be the best that they can be and how to build actively inclusive environments for people. She shared some specific examples of things that work – reducing the fear of failing, educating others about privilege and checking the signals you send. For example, working late and scheduling meetings after 5pm (when some people have caring responsibilities or things to get home for).
Meri's talk was followed by a coffee break and then two sessions. One of the discussions I joined was led by Olivia Neal, Head of Assurance at GDS, on 'How to get promoted'. Anyone who has read Sheryl Sandberg's 'Lean In' will have seen the statistic that men apply for jobs when they meet 60% of the hiring criteria, while women wait until they meet 100%. Olivia shared some practical advice on how she became a Senior Civil Servant such as realising your potential, getting sponsors and taking that jump to apply for promotions. From my time working in the civil service I could really relate to some of the stories being told.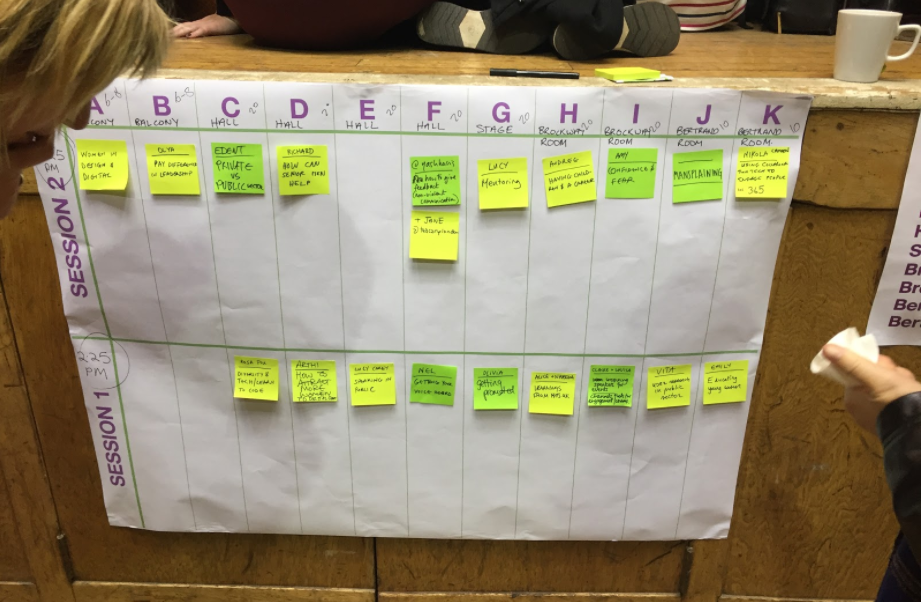 I left the event feeling quite optimistic. I think we definitely have a way to go in levelling the playing field, however it's great to have events like this and communities in place (such as GDS' newly formed Women's Group) which are promoting diversity. I'm proud to be a woman in tech and look forward to the next event like this. Thank you GDS for organising!