Global Digital Marketplace: working internationally and delivering in partnership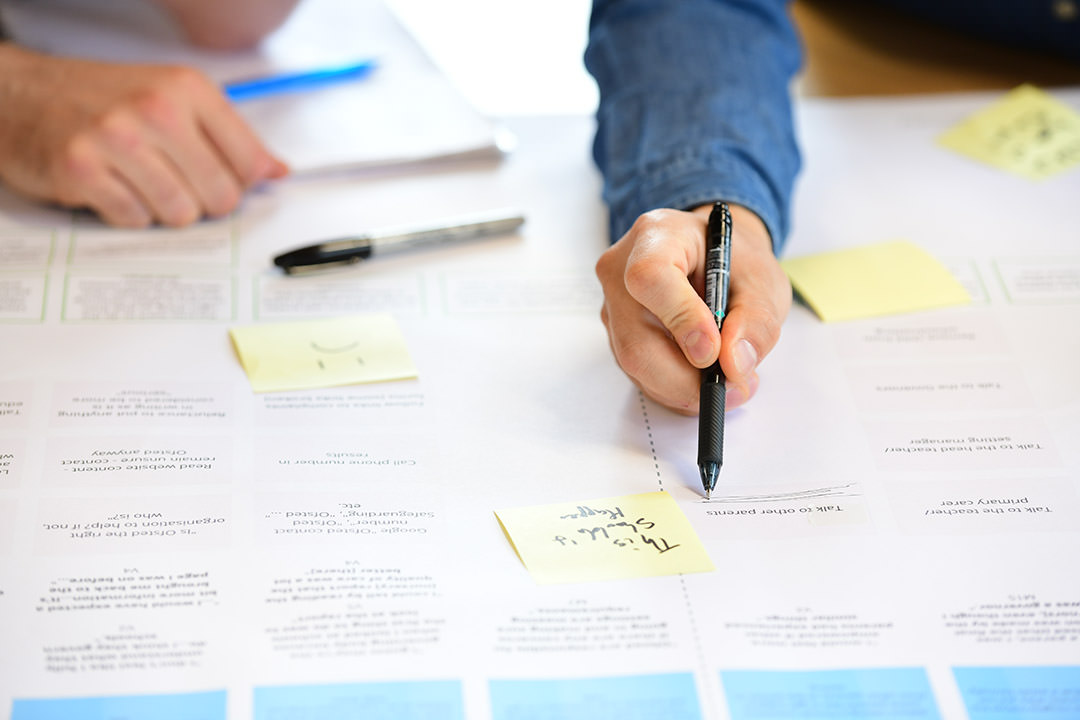 Doing discovery research in other countries was a first for dxw
We recently completed 2 discoveries for the Government Digital Service (GDS) Global Digital Marketplace Programme. As part of a wider multi-supplier team, our dxw and Oxford Insights project team led 2 of 7 discoveries taking place across 5 countries. 
One of our discoveries looked at routes to market for procurement of digital data and technology (DDaT) services and the other looked at DDaT supply chains. The Global Digital Marketplace Programme was a different shaped project than dxw tend to deliver for a number of reasons.  I've picked out 3 to talk about in this blog post.
1. The international angle
Undertaking discovery research in other countries was a first for dxw, so we bid for the work in partnership with Oxford Insights who specialise in international research. This was dxw's third time working in collaboration with Oxford Insights, bringing together our different specialisms for clients (and our second time together for GDS – we previously provided research, design and content creation capabilities to support the delivery of the ICT Commissioning Playbook alpha).
The discoveries we did took place in Indonesia, Mexico, Colombia, Malaysia and South Africa. These countries were selected by the FCO (the department through which the Global Digital Marketplace Programme is funded). In each country, we met with stakeholders from central and local government, non-governmental organisations and with DDaT suppliers. 
Conducting research with international governments was a hugely interesting experience. We identified many common factors at play when it came to procuring technology services within the public sector, or selling them to government from the perspective of a supplier.
Each of the countries faced similar challenges, like working within bureaucratic structures, with complex processes or having limited assurance mechanisms in place. There was often a lack of choice or inflexible arrangements when it came to DDaT contracts. 
For smaller DDaT suppliers, there was difficulty entering a market that was dominated by larger suppliers. We also learnt that technology tends to be a barrier rather than an enabler, for both governments trying to procure services and suppliers trying to sell services.  
Many of the things we heard were comparable to my own experience in the UK,  both working for a public sector supplier and as a civil servant procuring and working with DDaT suppliers. 
There were also many differences, relating to the cultural, political and structural contexts of the countries we visited. These quite fundamental differences had an evident impact on how individual countries would approach change –  in terms of the capability, pace and willingness. 
Before we travelled to the countries I'd thought much of the research could have been conducted remotely. In fact, building a rapport with stakeholders was essential for gathering information and extracting insights. 
Visiting the countries also meant we had the opportunity to understand the country context first hand, which was really valuable. In some countries, it also made the language barrier easier to manage, when working with our translators. 
2. A very large scope
The Global Digital Marketplace Programme is structured around a set of broad goals – to engage with other governments in emerging economies, tackle corruption and improve transparency in contracting, and to boost the DDaT sector. 
It's also centred around a set of principles or 'pillars' as they're referred to. These goals and pillars were interwoven into the discoveries.
Although each discovery had a distinct topic, being part of a wider programme led to a level of overlap and blurring of the lines. Research sessions were often delivered collaboratively with the other discovery teams, which meant topics were covered in a broader way than we'd anticipated. 
Our discovery team had 2 discoveries to focus on, which meant we researched both the government side and the supplier side. We aimed to focus on the processes and mechanisms the government follow to buy DDaT services, and the suppliers' experience and interaction with these. 
The nature of our discoveries meant we also had to understand the overarching public procurement process in each country, and this touched on a lot of other related subjects. All very interesting, but expanding our scope.
The variety of stakeholders we met also broadened our research. We looked at both central and local government, and in some instances, the experiences at different levels of government differed vastly. 
We spoke to non-government organisations, to understand the wider context. These conversations were often related to the issue of corruption and the examples we heard were not always DDaT related. 
We found that the stakeholders we met with were often generalists, rather than specialists (something which differs from how procurement usually works in the UK).
So we ended up hearing and collecting a wealth of information, which was fascinating! It created a significant task for us when extracting findings relating to our 2 discoveries. But having a broad understanding was a real asset when it came to the collaborative synthesis sessions with the other teams.
3. Supplier dynamics
Central to the design of the Global Digital Marketplace Programme team's approach to commissioning services from the private sector, is the multi-supplier dimension. The programme intends not only to support other governments in improving their ways of working and developing their supplier market, but also to showcase the UK's own supplier market and share learnings about how this has evolved. 
We were one of 5 delivery partners working on the discoveries. From the start, GDS bought the participating suppliers together, with the intention of forming a single team that would work in a coordinated and collaborative way. 
We ended up being part of a pretty big team, around 20 in total. Unlike other discoveries dxw work on, the team wasn't multidisciplinary. Sometimes running sessions as part of a large group was a challenge. But when we had the opportunity to split up into smaller groups, it worked really well. 
It wasn't always easy being part of a big team with other suppliers, and long days led to some inevitable tensions. Being away from home for long periods made it harder at times. But we had opportunities to reflect and found retrospectives whilst in-country really valuable.
Overall we had a lot of fun, and getting to know the other suppliers was a great opportunity to learn from each other. We made plenty of new friends 🙂