We stopped using CVs for recruitment – here's how we've found it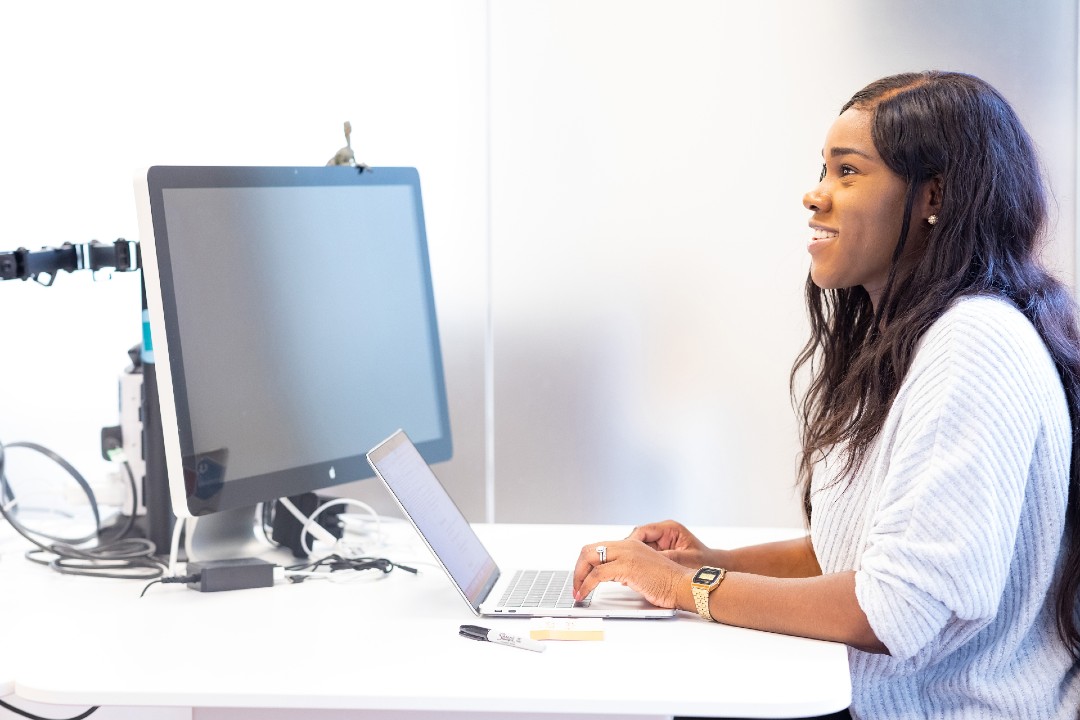 I found it was pretty nerve wracking hiring for the first time without seeing a CV
After 5 years of successful recruitment through Workable we decided to switch to using the Applied platform in March. This change didn't just involve switching to a different recruitment tool, it meant completely rethinking how we approach recruitment to make it more equitable and inclusive.
Reducing bias and helping us be a more diverse organisation
Applied's motivation for the platform is to reduce the risk of bias and ultimately improve the quality of hiring and lead to more diverse organisations. They use data-driven recruitment based on research to try to make sure you hire the best applicant and learn from each iteration.
The main changes we've made to our process include testing skills and answering questions as part of the first stage of the application process. This means we're using work examples, assessed blind, rather than CVs to shortlist candidates.
We've removed the phone screening part of the process so that instead of focusing on a person's background, we now have a process that asks the candidate to reflect on situations related to the role. This gives us a structured, unbiased review of someone's potential and ability.
How it works
Before publishing a role we create a list of sifting questions and work out what skills we're testing by asking each question. We create a scoring template that highlights the key things we expect to see in an answer. Each role has a hiring lead and a panel of reviewers from across dxw.
Once applications are received we individually score the answers at our own pace. They're completely anonymous at this stage and the marking is done question by question not candidate by candidate. After we have completed our reviews the scores are collated. We're then able to see how each candidate scored overall and how they compare.
Helpfully Applied highlights trends where panel members are consistently over and under scoring candidates compared with other reviewers. We then decide who to invite for an interview before we find out any personal information about them.
How was it?
To be honest, as a hiring lead I found it was pretty nerve wracking hiring for the first time without seeing a CV. I was used to a very different kind of process. But having been through the process a few times now, I really enjoy it. I particularly like reflecting on skills and writing the questions. It's made me and the team really consider the roles and kinds of expertise and experience we need in the team.
So far we've successfully hired 3 people through Applied. Michelle, Joseph and Dawn have kindly agreed to share their experience of applying:
"I thought it practically demonstrated the dxw company values"
Applying for the Delivery Lead role at dxw was the first time I had come across blind recruitment and the software, Applied. I was so intrigued by this process. I told my connections how interesting it sounded and how much I thought it practically demonstrated the dxw company values outlined in the playbook. But to be completely honest, I also felt a bit intimidated by my application being screened in the first instance based on how I answer selected questions and not by my CV.
Looking back to 7 years ago, I really struggled to enter the job market after graduating from a university in the UK. With an Eastern European background, trying to find a job only got better once I changed my name to a less foreign sounding one. Following that experience, I wish blind recruitment was a norm back then and even more so now.
By the time I was applying to join dxw, I had quite a few interesting roles, experiences and achievements to showcase through my CV. Knowing this wouldn't be seen by the recruiting panel unless I scored highly in answering the situational questions made me feel a bit nervous. Overcome by Imposter Syndrome, I certainly considered not applying for the role. What if my response wasn't good enough or was very different from what's expected in the role?
Since there's usually no single right or wrong answer to job application questions, the process can feel a bit out-of-your-comfort-zone when you know you can't simultaneously "sell" your experience through a CV or cover letter. Personally, my prior professional experience didn't 100% fit the job description. However, I've been in similar delivery roles or professional situations and have applied the necessary skills in other contexts. By answering the questions, I was able to focus on showing who I really am, what I can do and how I'd personally approach specific problems without relying too much on the advantages (or worrying about the disadvantages) of my CV.
To sum up my experience with Applied, I'm glad I overcame the self-doubt and submitted my application as I am now a few months into being a Delivery Lead at dxw. Blind recruitment can feel a bit odd and intimidating for an applicant as it occasionally nudges them to step outside of their comfort zone. I think this is mostly because we're not used to less biased recruitment processes yet. I really hope that changes soon and other companies follow dxw's example in trying to reduce unconscious (and conscious) bias in recruitment as much and as soon as possible.
Michelle joined dxw as a Delivery Lead in May 2021.
"I thought it was a massive improvement on the traditional way of doing things"
I'm a bit of a recruitment nerd. I've written several articles about the need for better application and assessment processes, and the group chat I have with my friends is full of screenshots of terrible jobs ads and application forms. Seeing dxw using a progressive recruitment platform like Applied was a really positive sign for me that it was the kind of place where I wanted to work.
My advocacy for assessment questions over CVs and cover letters is based on being convinced by the evidence from studies, so it was great to actually go through the process myself and experience it firsthand.
I thought it was a massive improvement on the traditional way of doing things. I had to do a bit more thinking than I would have done for a typical set of 'give an example of a time when you did X' questions, but I think that was a good thing. I felt like it gave me more of an opportunity to demonstrate my skills rather than just talk about past experience.
I also liked that it was a very short and simple application form, and that was especially useful because I only found out about the job on the day it closed, so I was filling it in in a hurry!
Joseph joined dxw as a Technical Architect in June 2021.
"
Being asked to answer a handful of situational questions was a welcome surprise"
I'm used to wrangling competency-based application forms, and reducing the font size on CVs to squeeze in more text. So being asked to answer a handful of situational questions was a welcome surprise.
Knowing that I was going through a blind recruitment process was reassuring. It meant that the focus was on my skills and not personal characteristics that have no impact on my ability to do the job.
And, because there wasn't a lengthy shopping list of competencies and criteria to meet, the process took less time, and felt less stressful, than filling in a traditional application form or endlessly tweaking a CV.
It also showed that instead of stopping at the 'intentions, aspirations and declarations' stage of diversity, equity and inclusion work, dxw is taking practical steps to minimise unconscious bias.
The whole experience felt fair, open and refreshingly human.
Dawn joined dxw as a Content Designer in June 2021
Some example sift questions we used
Task: Running a retrospective for another team
Skills tested: Knowledge of agile practices, Responding to conflict, Facilitation
Question: Your client has asked you to run a retrospective for a team you've not worked with before, who recently cancelled a Show and Tell because they hadn't delivered any new features in the last two sprints. Please describe the format you would use for the retrospective.
Task: Responding to criticism from a client
Skills tested: Responding to conflict; Protecting the team
Question: Developers on your team recently completed some spikes into a new feature, and are now estimating that it will take twice as long to deliver as they originally expected. The client has accepted that estimate, but has started to make negative comments about your team in wider meetings. Please outline how you would respond to this.