What is a 'Lead Technologist'?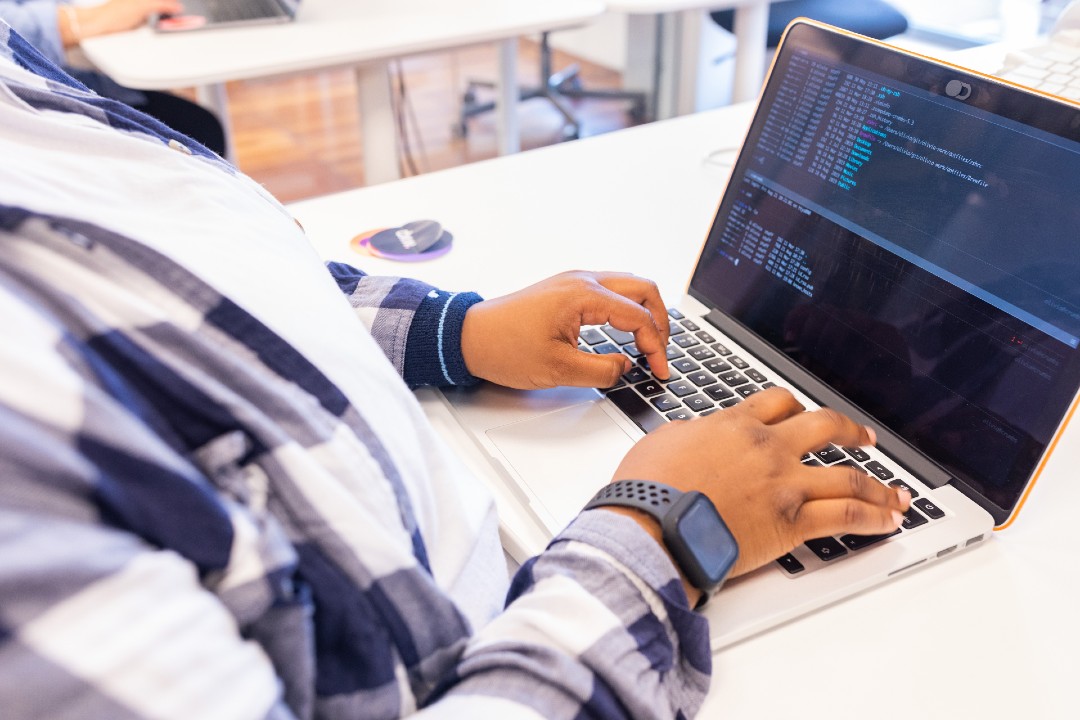 We need to stop thinking about the job title, and start thinking about the work to be done
The idea of people neatly mapping to team roles like Technical Architect or Technical Lead is no longer a good model for how we actually work at dxw.
When we're putting teams together we want to focus on the role people fulfil on the team, and not be constrained by their job title. So we've remapped some of our tech roles to reflect the fact that we have people who are able to do everything that's expected of senior people working with technology, to varying levels and with different interests.
Lead Technologist?
Over the past few months, we've been thinking about what the Lead (Lead Developer/Technical Architect) and our Head Of roles need to be for members of our development team. We've considered 3 sets of needs. Those of:
our client teams

dxw as a company

the people who work here
We need to have the right roles for the work our clients need us to do, while also maintaining the flexibility to do differently-shaped projects at different times. We also need to have a joined up leadership team with the skills, and capacity, to work on maintaining our high bar for quality and supporting the people in our teams.
3 threads
We identified that the way we meet these needs falls into 3 general 'threads'. To borrow from our job adverts, these are:
1. Leading Development
This is about being hands on in a project team, usually as the technical lead, but sometimes as an experienced practitioner. You'll write software and support your team to do their best work. It's about shaping the direction of the project with other disciplines and the client. And helping the team deliver it by leading technical planning sessions, setting standards, making technical decisions, and writing software. When you're hands on with the code, you'll usually work on parts of the project outside the critical path. Or by pairing with other members of the team, so you can be interrupted by other demands on your time as needed.
2. Technical Architecture
As a Technical Architect, you're a little more removed from the software. Rather than getting hands on with the code, you'll tend to work across a couple of projects at once. You'll help design high level systems, review documents and designs created by other people, and support teams to work out what the right thing to do is, and when to do it. With some of our clients, a large part of this thread is about working through governance – the processes put in place to make sure what we deliver meets the organisation's standards and requirements. And that frequently involves creating documents and having conversations with technical and non-technical stakeholders.
3. Engineering Management
The focus for this is more internal and it's the furthest from the code. You'll be involved in setting strategy for dxw's technology, supporting the technology team as a whole, shaping work and scheduling the right people to it, recruiting new members of the team, and selling our work to our clients. You'll support teams through regular catch-ups with project and technical leads, attend show and tells, and generally get involved as needed to support them to do the right things. You'll tend to also lead internal projects and initiatives, identifying opportunities, getting the right groups of people together, and setting them in a direction they understand and believe in.
The challenge
Part of the challenge here is that fundamentally, we had Lead Developers to lead development and Technical Architects to do technical architecture, and we would treat them as if that was their only responsibility while simultaneously also expecting them to work on the other 2 threads. And when things got busy, the first thing to drop off was the engineering management part.
But hiring a fully internally facing Engineering Manager role didn't feel right for our bespoke delivery unit. The exposure to client work makes us better managers, and as an agency, the other things typically done by engineering managers in product companies were already covered by other roles we had.
Lead Technologist: a new role
What we previously called a Technical Architect is now a Lead Technologist. Lead Technologists are people who can lead technology for a team, design systems, get hands on with code, and support dxw – the people and the organisation. We'll expect whoever's in these roles to cover all 3 threads at various times, and they'll get protected time to do that as a core part of their role.
We're keeping the Lead Developer role around as they're the people whose skills and focus are best suited to leading development over the other 2 threads. But we're seeing that dxw needs more and more of the flexible, adaptable kind of technologist described by the Lead Technologist role, and our growth plans reflect that.
This doesn't mean that we need, or expect, our leads to be equally good at everything. We need Lead Technologists to be able to pick up work in any of the 3 threads. But we all have strengths and we want to be able to optimise for those strengths where we can. And also be able to shift priorities as and when we need to.
What team roles should be
In practice, we have roles on teams – things we need to do – and those don't neatly map to job titles at dxw. That's not how we work. When thinking about who we need on a team, we need to stop thinking about the job title, and start thinking about the work to be done. This work can be described as actions – work with the client's technology group, shape technical aspects of sprints or integrate with complex technology.
If we can talk about those things instead of talking about needing a "Lead Developer" or a "Technical Architect" we can do a better job of matching the person with the right skills up with the work that needs to be done. People don't neatly fit into fixed boxes, after all.
We're hiring!
If this resonates with you and you're interested in learning more about a Lead Technologist role at dxw, we're hiring! Take a look at the job ad or get in touch with me, f@dxw.com or james.darling@dxw.com (our Director of Technology) if you'd like to know more.