6 brilliant books by Black authors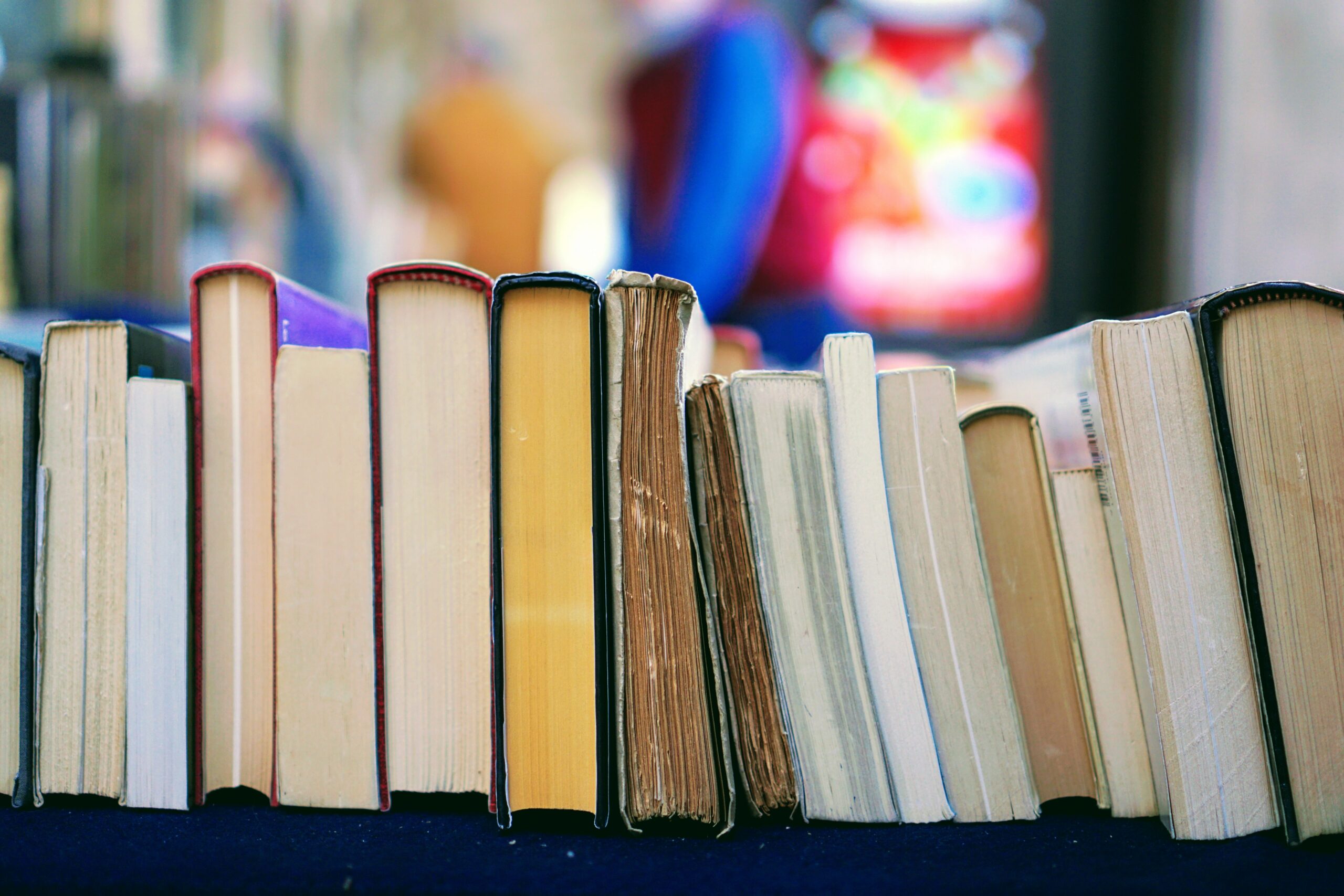 Only the good and thought-provoking books linger in your brain
At dxw, we have a book club and the theme for October was a no-brainer: Black History Month. So here are our recommendations for nuanced and powerful books by Black authors.
Afropean by Johny Pitts, Louise Duffy – Content Lead
I generally try to read a range of books, both fiction and non-fiction. And a very wise woman said that, when it comes to race, you should read widely – not just "anti-racist" books, but books that do more than reduce people to their experiences of white racism. With that in mind, I decided to read Afropean by Johny Pitts.
I picked up Afropean without knowing anything about it, apart from the fact that it had an interesting premise – the experience of being both European and African. Johny Pitts is mixed race and he explores identity, and what "afropean" means, in different European countries with African communities. He really takes the time to get to know people in different countries and asks them about their identities and the communities they belong to.
I found the book educational and surprising. Some of its surprising aspects were around physical spaces and how they affected people's perceptions of identity, and how others viewed them. Le Corbusier, the Swiss-French pioneer of modern architecture, gets several mentions due to his work on urban planning and how it affects people's lives.
What I learned from Afropean is that identity shouldn't be a label that you can apply to someone based on what you see, or know, about them. It's unique for everyone and shaped by how we view ourselves as well as how others see us. I finished this book a few weeks ago and it's still lingering in my brain. Only the good and thought provoking ones can do that.
None of the Above by Travis Alabanza, Lorna – Junior Developer
Travis Alabanza is a writer, performer, theatre maker and Black, working class, non-binary trans person. None of the Above: Reflections on Life Beyond the Binary is their first book, and it's based around 7 sentences that people have said to them about their gender identity. I really enjoyed the format. It was immersive, like you're stepping into Alabanza's brain and you're on the journey with them.
None of the Above is messy and real, and you don't often see that with books around trans identities. Trans people are still scrutinised, and cis society only validates their transness if their gender identity is fixed, and they're 100% certain about it. This has meant that a lot of conversations around trans identities have been stripped of their realness, and often erase those who do not sit neatly within the binary.

The book felt reflective and expansive and showed that you can't isolate gender on its own. Alabanza explores the complexities of race and class that sit around gender, and looks at the history of non-binaryness and trans people in relation to this. They acknowledge that the gender binary has come out of whiteness, which forces people into restrictive roles and hurts people of all genders.
Trans stories are usually white and within the gender binary. So I think people should read more stories like this.
When They Call You a Terrorist: A Black Lives Matter Memoir by Patrisse Khan-Cullors and asha bhandele, Katherine Axel – Delivery Lead
When They Call You a Terrorist is one of the most upsetting and important books I've ever read. In its pages, the author Patrisse Khan-Cullors details the many devastating life events that led up to her co-founding the Black Lives Matter movement. The reason I recommend this book to other white people is that knowing about racism, and having real insight into the material effects it has on people's lives are two entirely different things. The former leaves room for inaction and the latter forces you to a) listen to and support the people around you who are affected by racism and b) confront your own complicity in the societal structures that privilege you at the expense of others. A good follow up once you read this book is Me and White Supremacy by Layla Saad which I would also heartily recommend.
Me & White Supremacy by Layla Saad, Jamieson Carey – Delivery Lead
Me & White Supremacy: How to Recognise Your Privilege, Combat Racism and Change the World by Layla F. Saad evolved from Saad's Instagram challenge in 2018. It was newly-published when many white people sought out anti-racism resources in the wake of George Floyd's brutal murder by Minneapolis police in May 2020.
It supports readers to go beyond book-reading as a means of self improvement, or exoneration. Each short but powerful chapter outlines an exercise for white folks to undertake over 28 days. The exercises help them examine the ways in which their whiteness has impacted them, and people with lived experience of racism, throughout their lives.
We're in a time when authoritarianism is accelerating racial violence across the globe, and the British state is overlooking its own police murders of Black and Brown people. We're introducing laws to enable citizenship removal, detaining people in unsafe centres without trial or sentence, and removing – or even commercially trafficking – them to countries with which they have no connection or support. Parts of police and state are implementing technology that obscures and entrenches anti-Blackness and other forms of racism. It's a time that's offering us a vital test of our individual and collective commitment to brutal inequality.
An important step for white people is to reckon with our individual complicity and shame, so we can move from silent participation to active anti-racist resistance in our homes, workplaces, social circles and institutions.
Heavy: An American Memoir by Kiese Laymon, Rich James – Developer
Heavy is a breathtaking book-length letter from Kiese Laymon to his 'complicated and brilliant' mother. In Laymon's unique and courageous voice, it tells of his youth in Mississippi and his time as a college professor in New York. It's a potent book dealing with Laymon's struggles including obesity, anorexia, parental abuse, gambling addiction and racism.
It's a difficult read from the first page to the last. It offers no easy answers and no happy ending. This isn't to say that it's a bleak read, there are heartwarming moments, and the book's full of the love that Laymon has for his family, others and the Deep South. The thought of the book alone moves me deeply, I'm not sure that I'll find the strength to read it for a second time for a while. One struggles to imagine how Laymon found the bravery and strength to write something so brutally honest and confront his trauma in public. But I'm grateful that he did.
Half of a Yellow Sun by Chimamanda Ngozi Adichie, Becca Stagg – Delivery Lead
A novel I've read recently and absolutely loved is Half of a Yellow Sun by Chimamanda Ngozi Adichie. It'd been on my to-read list for ages, a friend of mine had bought it as a birthday present for me a few years ago, but I kept putting off picking it up. I'm so glad I eventually did. It's a novel set in Nigeria in the lead-up to the Nigerian civil war in the late 1960s, and then follows the characters through their experiences of the conflict.

As well as being a brilliant way to learn about this part of Nigerian history (I love learning about 'real things' through fiction), the book is a bold, no-holds-barred reflection of the messy, complicated, and deeply impactful relationships that the characters (and us humans in general) have with their families.
None of the characters are perfect, but instead are presented as whole, flawed human beings caught up in a brutal, unpredictable war. I found the tumultuous relationship between the two sisters at the centre of the story (a war story within a war story) absolutely fascinating. It's a refreshingly honest depiction of how hard it can sometimes feel to do the right thing by, or even just to be nice to, the people we are closest to. I'd highly recommend this novel to anyone interested in human relationships, stories of conflict, stories of love, Nigerian history, post-colonial African politics – or just powerful, brilliant writing.
Featured image by Tom Hermans