Humans of dxw: a winding route to delivery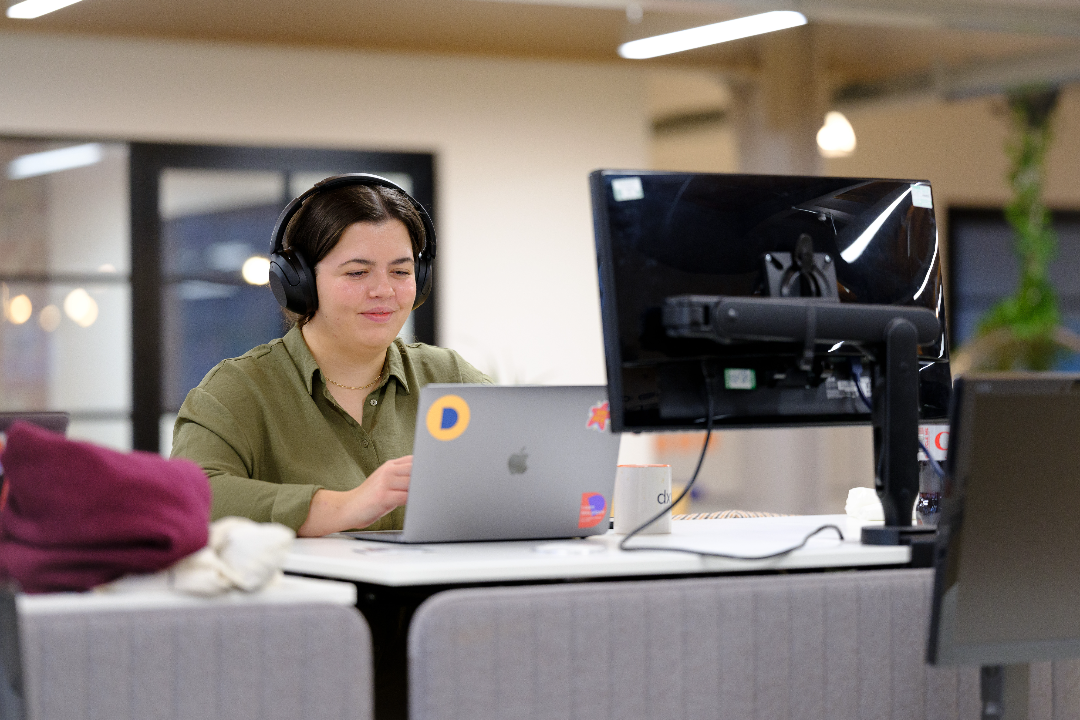 When the time came to look for a new job, dxw was firmly on my list of 'companies I'd love to work for one day'
My career, like much of my life, has been quite higgledy-piggledy.
I spent my teens preparing to become a doctor, studying STEM subjects at A Level, doing all the right work experience and fanatically watching Grey's Anatomy. I headed off to Uni in London, and quickly realised that medicine wasn't really for me. I left my course after the first year.
Having spent so long working towards a singular goal, now I'd realised that it wasn't for me, I had literally no idea where to start figuring out what my next step would be. After a couple of temp customer service jobs, and some wise advice from friends at a much later stage in their career, I thought that a startup might be a good place to work, so that I could try out a number of different roles within a company. The chaos and getting-stuck-in-ness really attracted me.
I spent the next few years working in various tech startups – from pet care, to farming tech and later aviation. In some of those roles I was either employee number 1, or the only non-technical employee, so I got to throw myself into all aspects of growing a business. I really enjoyed being a 'jack of all trades'.
In 2017 I moved back home to Manchester, doing various stints at a marketing agency, some freelance content writing and eventually some contracting. This gave me my first taste of the public sector, working with NICE (the National Institute for Health and Care Excellence) to become compliant with new accessibility regulations. 
I then got what my Mum would call some 'proper' jobs, working in consultancy, and then operations and project management for a multinational online retailer. These truly were 'jack of all trades' jobs, managing the full lifecycle of projects from conception to completion and iteration. 
I'd been aware of dxw for a number of years, and when the time came to look for a new job, they were firmly on my list of 'companies I'd love to work for one day'. I applied for the role and haven't really looked back.
As a delivery lead, no day is the same. The only continuous theme is that the work is meaningful, the team is truly skilled and passionate, and I am supported to learn and develop every day.