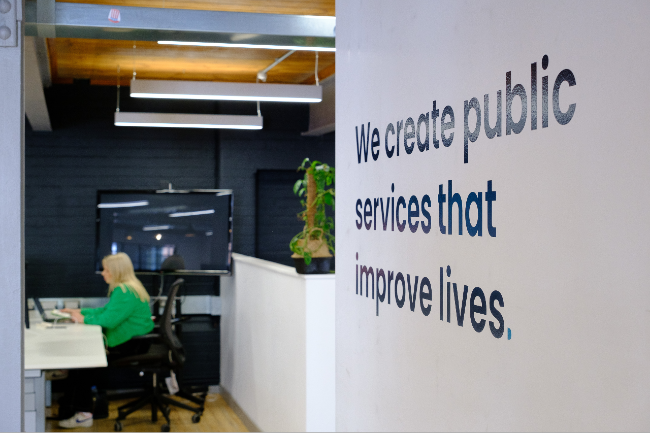 We're proud to have played a part in making court judgments and tribunal decisions more open and accessible
We worked with The National Archives, one of the world's leading digital archives, to create a new service to host court judgments and tribunal decisions in England and Wales
A multidisciplinary team from dxw worked with National Archives (TNA) staff to create a new website to take over the uploading, storing and distribution of court judgments and tribunal decisions. 
Result
We got the site up and running within 3 months, a strict deadline we needed to meet when the existing contract expired. When the site went live in April 2022, the public were able to view, browse and search court judgments and some tribunal decisions.
The launch of the new judgments service at The National Archives is a hugely significant step for open justice. For the first time, the retention and preservation of judgments from courts and tribunals in England and Wales is guaranteed under primary legislation, as is the right for the public to obtain access to these documents.

Dr Natalie Byrom, Director of Research at The Legal Education Foundation
"Working with dxw to launch our new Find Case Law service has been a brilliant, if hair-raising experience! We did not have much time and had huge expectations to contend with but colleagues from dxw pulled together with TNA folk and others, remained calm, helped us ruthlessly re-prioritise and still managed to keep a sense of humour throughout. I'm incredibly grateful for all their hard work and dedication, they really care and that's priceless."

Nicki Welch, Service Owner for Access to Digital Records at The National Archives
What we did
What was needed
The TNA Case Law website needed to be a place where anyone can find public court judgments and tribunal decisions. Accessible to anyone on any device, from members of the public, to legal professionals and publishers. 
The site needed to be able to store the judgments in XML format and allow the decisions to be downloaded as PDF or XML. It also needed to work for the editors so that decisions can be reviewed, published and unpublished as needed. 
A pragmatic approach
Our blended team was made up of a technical architect and 2 developers from dxw, along with a number of team members from TNA. As the project progressed and more infrastructure was needed, 2 more dxw staff joined us. 
We had to take a pragmatic approach and flex our processes due to the short timeframe and the number of partners and systems involved.
As the new site needed to be live within a matter of weeks, the discovery phase had to be done while we were working on the Alpha. This was challenging and we worked with the TNA team to prioritise the critical path to getting the site live, and made a plan to come back to refine certain aspects after the live date. 
Strong communication and designing for adaptability
Strong ongoing communication between the partners and other subcontractors involved and well defined boundaries between responsibilities for the different technical components, meant development on many parts of the system could proceed in parallel. 
We designed the architecture for change and adaptability, and built the system in a way that means it will be cost effective to amend and can be hosted by TNA in future.
Overcoming challenges
An additional challenge we faced was using technology that was new to the dxw team. The main application was Python/Django, and the main document store is Marklogic, a NoSQL XML database.
This was new territory for us, so we had to learn on the go. We brought in some dxw friends to support us and were able to get up to speed quickly. 
What's next?
We are continuing to work with TNA on features that we had to descope to meet the initial deadline, including improving the search function, the backoffice editor workflow, and iterating the display of judgments and tribunal decisions. 
We're proud to have played a part in making court judgments and tribunal decisions more open and accessible.