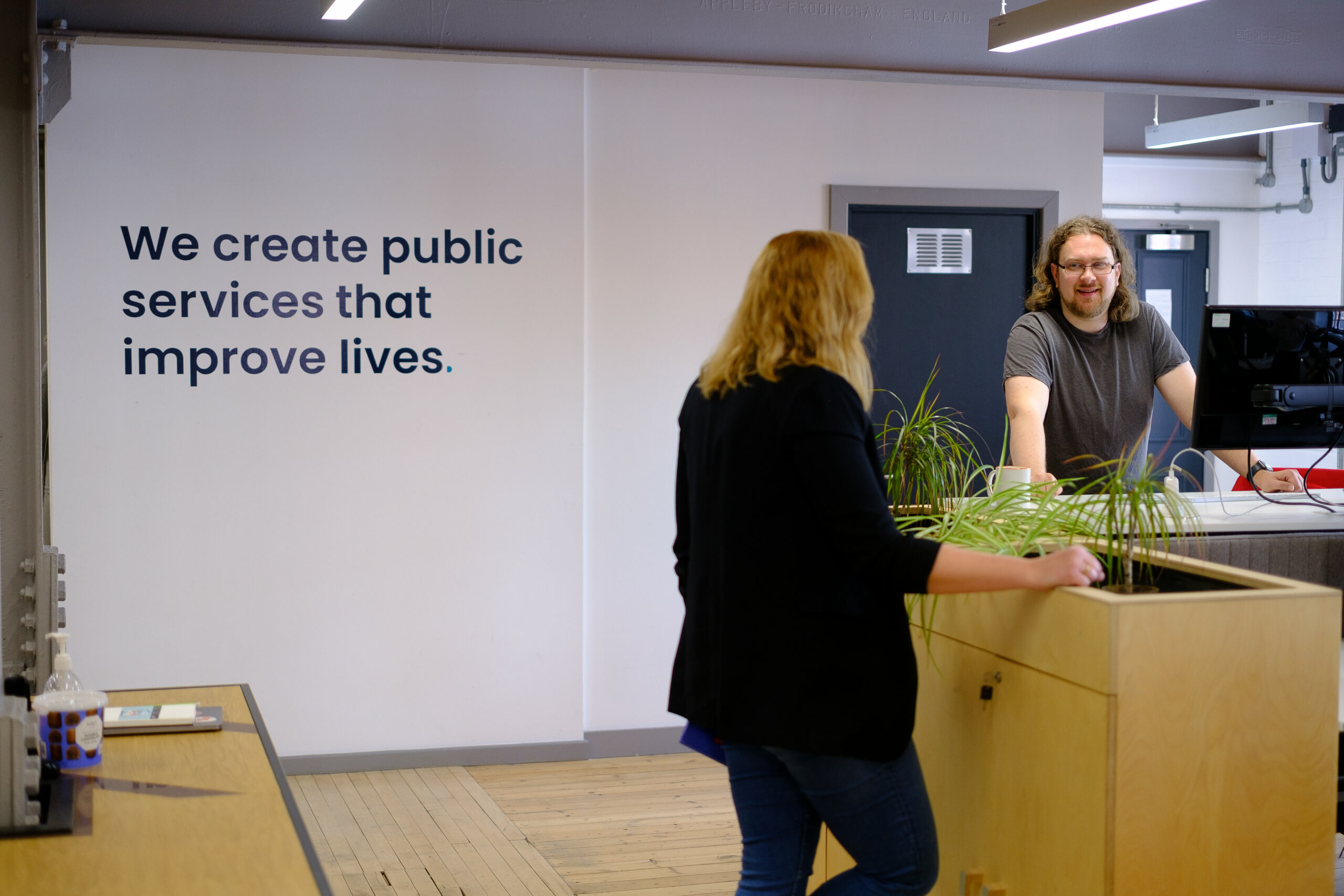 Key facts
Salary

£15,000 per annum

Contract

Part-time

Location

Anywhere in the UK, with occasional travel to London for Board meetings.

Application deadline

15/12/2023
The Trustee Board holds the company to account for meeting the public service principles enshrined in its vision and for acting in the long-term interests of current and future staff. You will help shape the governance of the board, provide support to other Trustees and build effective relationships with both the Company Board and Employee Owners.
About us
dxw is a leading employee-owned digital agency that works with the public and third sectors. We've made it our job to fix some of the really difficult stuff in government. We're proud to have supported critical national infrastructure through the pandemic, hosting the NHS England website and Homes for Ukraine.
At dxw we hold our values high. We work for the public good and aim to make a positive impact through everything we do. We work in the open wherever we can, sharing the way we work and our culture in our playbook. You'll find our code on GitHub.
We became employee owned in 2021 to ensure our values are embedded into decisions about the company's future and give more influence to dxw staff. It also gives us the freedom to work on projects we're passionate about and where we know we can add real value.
We work remotely with people based all around the UK. We keep in touch all the time for work and for social things, and some of us get together in person in our Leeds HQ and coworking spaces in London when we can.
If you care about making public services better then dxw is the place for you!
About the role
As an independent trustee, you will uphold the company values and mission enshrined in our deed of trust. Our Trust Board is currently made up of a founder trustee, another independent trustee and two employee trustees.
Key responsibilities:
Take a leading role as an Independent Trustee to build a supportive working dynamic between the Trustees and the Company Board and between the Trustees and the employee-owners.
Translate a governance structure from a statement on paper to a working reality, within which the trustees can operate with cohesion and authority. This includes setting the owners' long-term expectations for the business with the Company Board, to ensure key business decisions are made in the interests of the staff.
Build trust and credibility with employee owners so they have confidence in actions taken by the Trust Board and, by extension, the Company Board. This will involve listening and communicating effectively, and advising the other Trustees on how best to do this.
Provide guidance and mentoring to fellow trustees, enabling them to successfully perform their roles. We're particularly keen for coaching to be offered to newly appointed employee trustees, who are likely to be unfamiliar with this type of governance.
Steer other Trustees and the Company board through the journey of becoming an EOT. We're still in the early stages and are looking for someone to help guide us to completion.
About you
After 14 years, we decided to embark on a new phase of growth as an employee owned trust (EOT). This is an ongoing process; we are at the stage of buying out the original owners. With that in mind, we are looking for someone who shares our values and has experience helping other organisations navigate the journey of employee ownership.
You'll have worked for a company that has gone through the process of becoming a fully-fledged EOT, and gained a deep understanding of the challenges that come with this. Demonstrable experience in building robust governance structures is crucial, either in the role of an Independent Trustee or as a board member.
As a seasoned non-executive leader, you'll be a confident communicator with high EQ, who is able to influence, manage expectations, and handle challenging situations. Willingness to share knowledge and guide others is essential.
You'll view things through a strategic lens, focussing on the long-term vision for dxw. We'd expect you to recognise the intrinsic link between our company mission and commercial outcomes, and how they can be combined to deliver positive growth.
In addition, our trust generates income from selling professional services to clients in the public and third sectors, so ideally you'll have some relevant industry experience.
Join us!
You can learn more about dxw, how we work and what matters to us on our website and by reading our playbook.
 If you have any questions about the role, please email peopleteam@dxw.com. We'll then arrange an informal chat with our Senior Talent Partner, or potentially a Trustee or Director. 
For those that have all the information needed to apply, please submit your CV and a short statement of interest through our hiring platform, Applied.
We look forward to hearing from you!