The Parliamentary Digital Service has a new blog
Over the last couple of weeks we've been working with the newly formed Parliamentary Digital Service (PDS) to create a new blogging platform. PDS has formed to improve digital services and will use the platform to update service users on the work they are doing, with other departments and groups within Parliament.
We were asked to set up a blogging platform to meet the needs of a wide range of Parliament bloggers. To make sure we met these needs and delivered quickly – at minimal cost – we suggested building on the blogging platform we developed with GOV.UK.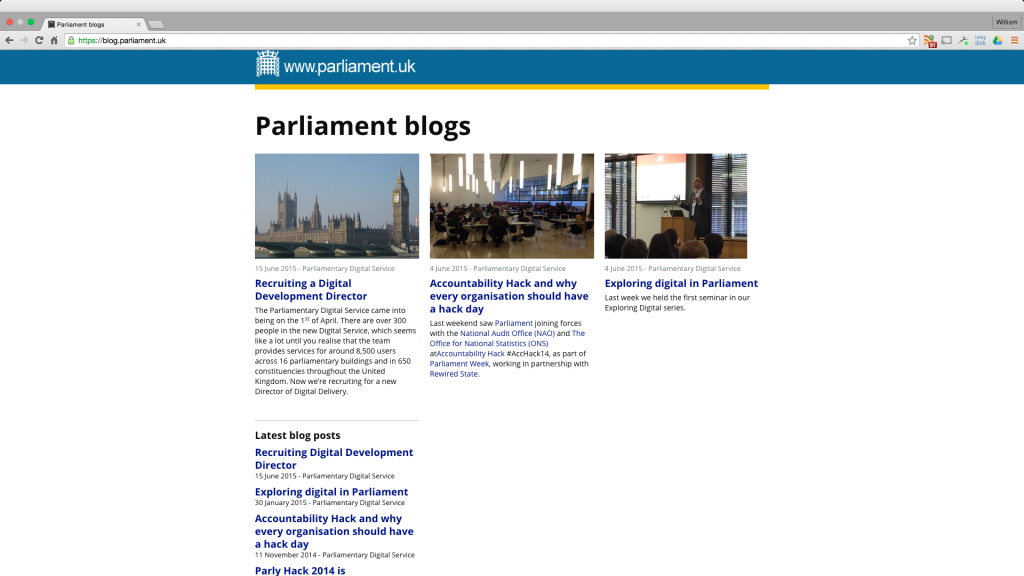 The blogging platform has a multitude of features for both users and bloggers. It has an easy to navigate and informative front page to allow visitors to get a quick overview of featured and latest posts, as well as a searchable list of the blogs on the site.
Each blog has a responsive and clear layout with easy to navigate comments, archives and category sections.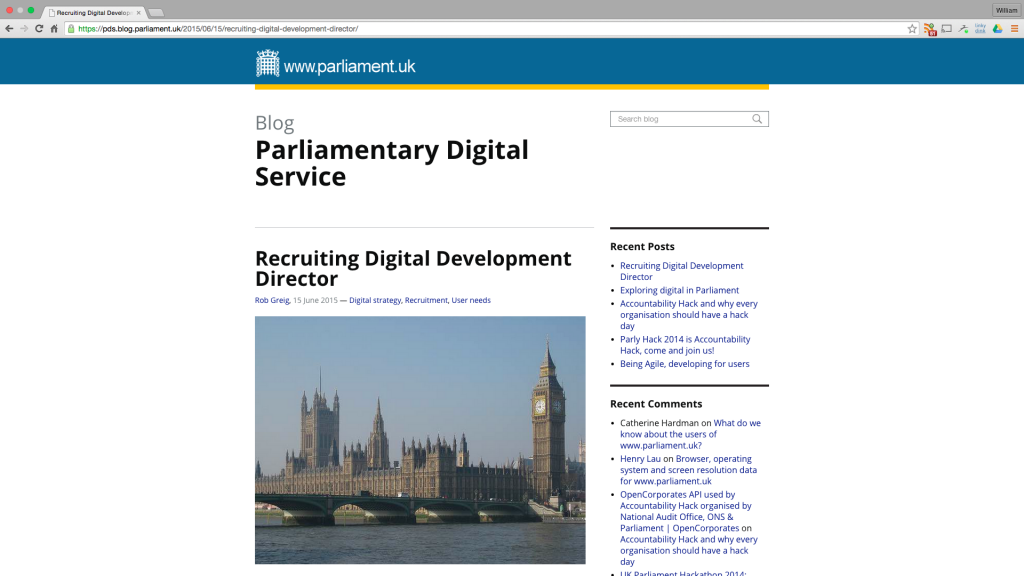 Behind the scenes there is a multisite WordPress installation. This gives blog owners an intuitive and easy way to scale up the blogs on the site, manage users and most importantly: make blog posts!
Because we are starting from our open source theme we were able to deliver a lightning quick service using something we have already developed for the public sector. This allowed us to start from a well tested and developed platform that has already proven effective for public sector blogging needs.
Why don't you go to the Parliamentary Digital Service blog and check out the first post on the new platform from the new head of the Service: Rob Greig.
We like putting our code out in the open, so you can check out our github repo to see the theme for yourself.