It's London Tech Week! Take a look at how we've been improving the NHS England site
This week is London Tech Week in the capital, so we thought we'd bring you some updates on the projects we've been working on this year at dxw – first up the improvements and changes we've made to the NHS England site.
In 2003 when the NHS Commissioning Board became NHS England, they approached us to build a new site for the organisation. They had identified a pressing need to present information to the public in an accessible and transparent way.
Working with the NHS England digital team, we developed and launched a new WordPress website to meet their publishing needs. Over time, we have iterated the website based on insight from operating a live service and made a series of improvements.
As NHS England has evolved, so has the website, so it accurately reflects an organisation that is about people; by ensuring both engaging stories (blogs), and NHS news are easily accessible to both the public and anyone within the NHS.
2017 Improvements
This year we've been working closely with NHS England to improve several aspects of the site – largely content and search performance.
Content
Following their own internal user research, NHS England felt the presentation of content could be improved. They wanted users to find what they were looking for easily and quickly, without getting lost.
By centralising all of their articles and news into one hub, we've been able to ensure all content is both easily accessible and relevant to the intended audience. Anyone now looking for the latest NHS England news knows exactly where to find it, whereas someone wanting to read a case study on Midwifery, for example, will be directed to the appropriate blogs section.
Improved Search
Users can now search not only by keyword but can filter by date, topic and content type: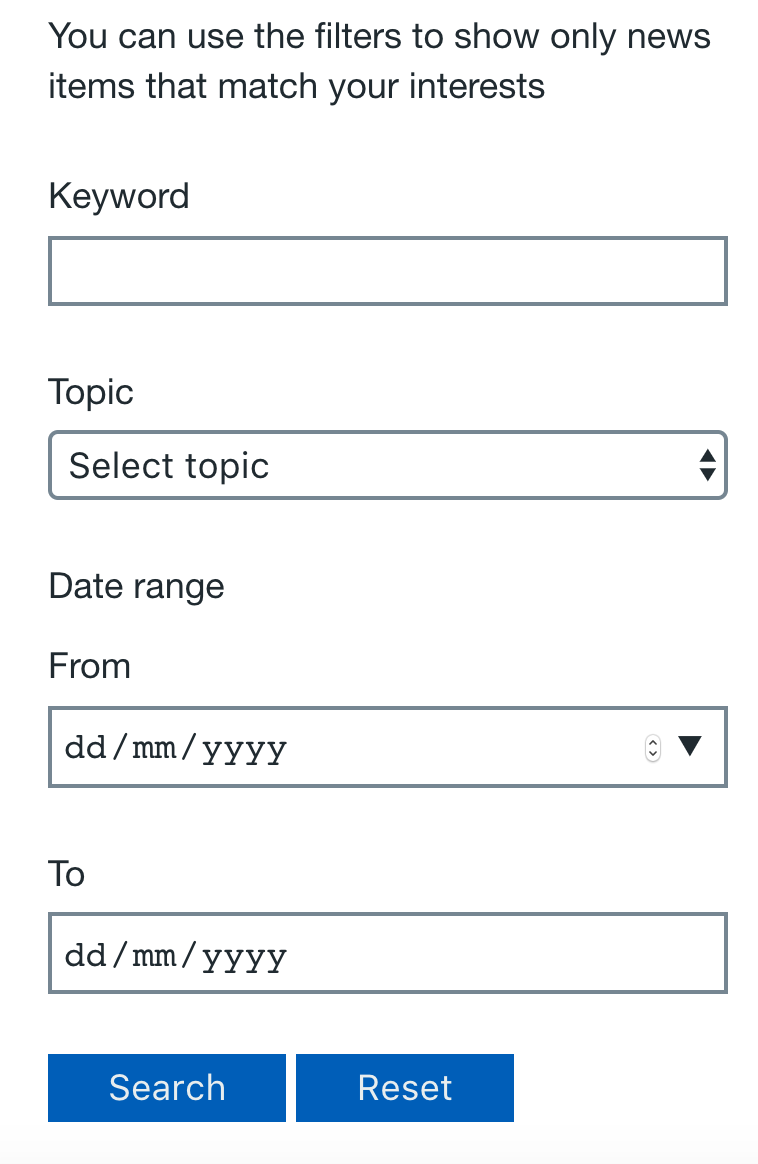 Improving both the content and search for the site has been of huge benefit to NHS England's users. It has also made it easier for NHS England to measure the performance and engagement of content more effectively and better understand user journeys.