A year in review by Poss Apostolou 🙂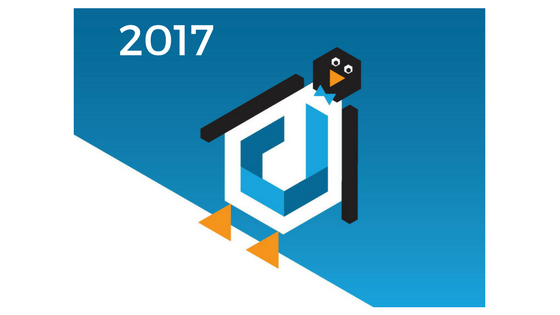 I woke up today, my last day in the office in 2017, and felt compelled to reminisce about the past year. You see, from a personal point of view, 2017 has been fun. After 11 years in the Civil Service, I joined dxw in April. New faces and a different culture, but the same mission – to help build great public services with our friends across government.
Saying that, if I compare to where I was 12 months ago, there's none of the (nonsense) office politics, more smiles, and I can evidence my part in building services that the public use. We're a happy, caring bunch of people here. That matters. A lot.
It's a bit clichéd to say "I've learnt new stuff here", but when you have coffee with a technical architect or lunch with a researcher whose background is in human factors and ergonomics, it's easy to pick up new ideas that can be reused elsewhere.
Achievements in 2017
As for the company? This year has seen tremendous growth, both in the scale and scope of our work, but also the size of our organisation.
We've started taking on bigger, more challenging projects and our work sees us criss-cross the country, supporting teams in the housing sector, local authorities and Whitehall departments. We're spending more time co-located with our partners in the public sector, but equally, we're hosting them at our office too. This matters because both supplier and client have much to learn from each other.
When I joined in April, we had 25 permanent employees. As we head into 2018, there are 35 of us. Recruitment is hard. At dxw, it's a real team effort finding the right person to complement our existing team, and having done so for 10 new people this year, is something I'm particularly proud of.
Moving into 2018
Looking forward to the next 12 months, we will enter the peak of the current parliamentary cycle. Policy teams, who have laboured over business cases since the new government was formed, will now be ready to deliver their ambitions and dxw will be there to help realise them. As we approach our 10th birthday, dxw will continue to grow. But, learning from my own experiences of teams growing at pace, we will give equal attention to our own people, processes and internal structure. In particular, reviewing our company playbook and how we'll work together as we grow. We'll also be updating our business plan so that everyone is aware of the company roles and their part in helping to achieve them. And, lastly we'll use dxw Fridays to grow as individuals and as an organisation.
Recruitment is tough, but recruiting a diverse set of skills and backgrounds that reflect the users of our services is much harder. But the rewards are great, so we'll create the space to accommodate and nurture. We'll continue to look for great people beyond the usual places and we'll develop community networks to attract people to our mission.
We've had a great 2017 and I've loved every minute of it. For that, I owe a huge thank you to the team here. 2018 will see us celebrate our 10th birthday and (hopefully) more success.