Does your council need a digital strategy?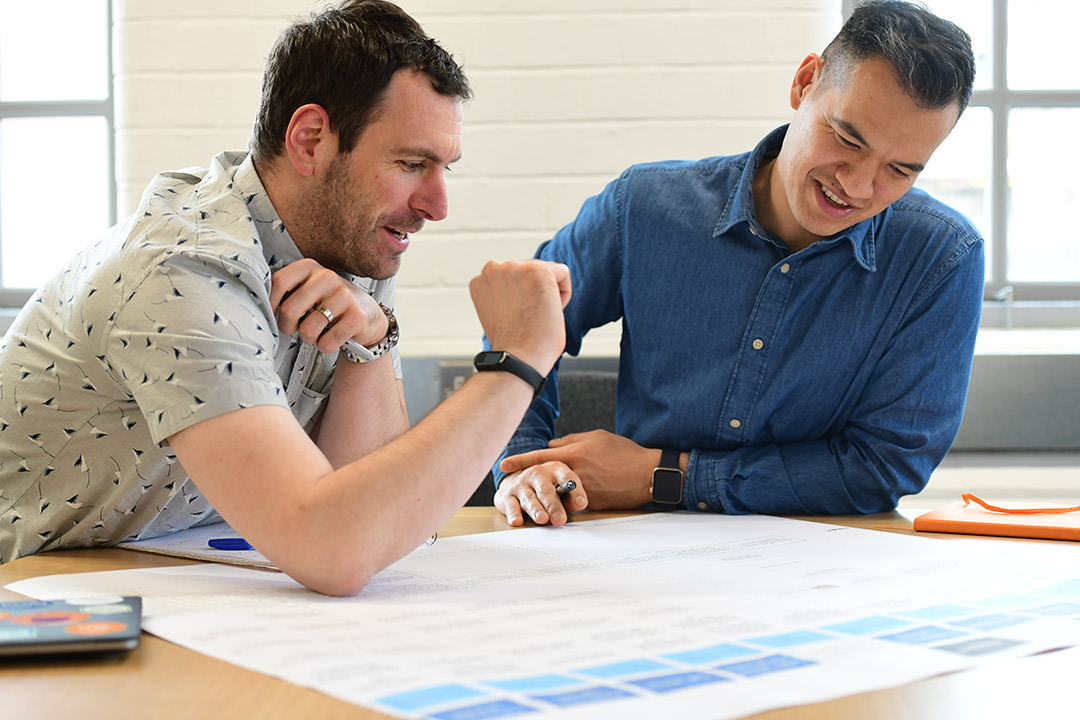 Councils and other organisations should start a discussion about what digital means for them
I attended LocalGovDigitalCamp a couple of weeks ago in Manchester, where dxw was one of the sponsors.
The event was for local authorities, particularly those interested in innovation and digital transformation. It was attended by representatives from a mix of big and small councils from the surrounding area, like Manchester city council and Cheshire West and Chester.
Hot topics for the day were: design thinking, low code, alexa for digital inclusion, and council digital strategies. I pitched to run a round table discussion about digital strategies. (A round table is a form of academic discussion. Participants agree on a specific topic to discuss and debate. Each person is given an equal right to participate, hence the idea of a circular layout.)
What local authorities thought about having a digital strategy
I asked the participants the following questions:
What does digital mean for you?
There was little consensus amongst the participants about digital.
For some, it was about residents being able to self serve and do more things for themselves. Others said it was about improved use of technology, automated processes and flexible or remote working.
Does your council have a digital strategy?
None of the represented organisations had a standalone digital strategy. For smaller local authorities, digital was embedded in their corporate strategy. For larger authorities, it was embedded in their customer or IT strategies.
When asked, most participants admitted that they struggled with success measures for their customer strategies. Typically the measures in place were too generic and ineffective. This meant they didn't have adequate insights to deliver ongoing improvements for their users.
If your council had a digital strategy, what should it include?
The idea of having a digital strategy was popular and seen as a way of providing clarity, consensus and shared frameworks within organisations. The participants identified some things they'd expect from it:
a vision or set of principles to help guide decision making, to help people prioritise work and make it easier to identify what to buy or procure

a roadmap for achieving the vision and clear desired outcomes

practical goals and objectives to help decide what to do first

not limited by current capabilities

linked to regional/national strategies but mindful of individual localities

informed by councils asking residents and businesses what they need

inclusive of all customers

encouraging a changed mindset

showing the difference and relationship between IT and digital

explaining what happens with data, and how that relates to digital and IT
How to move the conversation forward
I would strongly recommend that councils and other organisations at least start the discussion about what digital means for them.
A good example of a council that's doing this right now, internally and externally, is Croydon Digital service. They are leading the way by reflecting on how they work and by engaging with residents to understand their views and needs.
As digital increasingly becomes the front door to council services, it's no longer viable for data and IT, customer service and operations to have individual strategies. Teams from those areas can't continue to work in isolation. They need to work closely together, and with their communities, to find:
better ways of working, so residents get the services they need

more transparent ways to engage with residents, so they feel supported and included

more effective ways of managing resident and social services enabled by better use of technology
We want to help more councils start the conversation. If you would like to find out more, please get in touch.