Location, location, location part 3: understanding that your team is bigger than the people building stuff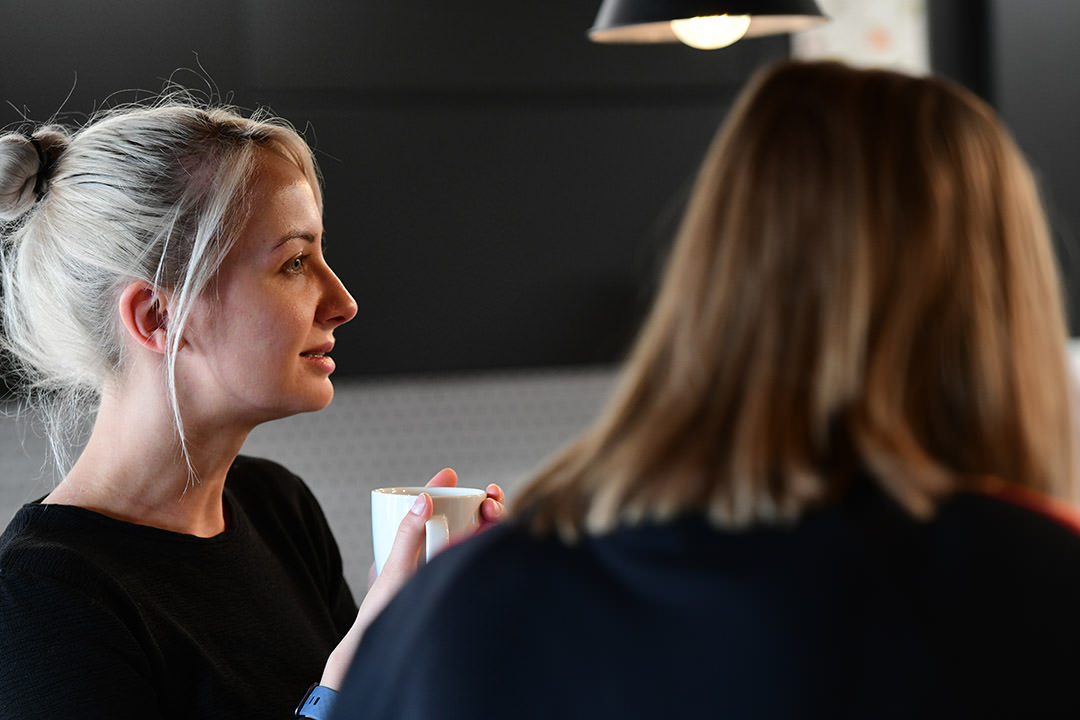 All projects will include tangential members of your team that don't participate in day to day activities but are still crucial
In my previous posts, I wrote about the importance of establishing communication tools and channels and applying working rhythms and patterns to communication when working in remote teams. In this final part, I'll discuss applying these practices to people outside of your core team and why that's important to working effectively in dispersed teams.
Engaging people you don't work with every day
Any project you work on will include tangential members of your team that don't participate in day to day activities but are crucial to the project in some way. This might be the project sponsor, the service owner, a policy person/team, people from other project teams, and many others. While you might not invite all of these people to participate in a co-analysis activity or take notes during a research session, finding ways to engage them, even briefly, is really useful.
Putting this into practice means doing the things that I've already mentioned such as figuring out the communication channels that you can reach them with, keeping them engaged at regular intervals, and using a mix of simultaneous or asynchronous communication to keep them engaged.
In the past, I've done this in different ways. I've invited senior stakeholders and other teams in an organisation to attend research playbacks, as well as sharing the recordings of my playbacks (not the actual research session recordings), video snippets, gifs, and images that I think would be useful for them to see  via email or in a shared communication channel.
A dxw example
While working on an alpha with Ofsted for their Initial Teaching Education inspection service, we invited other teams from Ofsted to attend our fortnightly show and tells, take notes at research sessions, and to stay connected to the work we were doing through our Ofsted channel on Slack. This included their quality assurance, IT, and inspection teams, as well as more senior members of staff  like programme directors.
In our Slack channel, we would share artefacts such as pictures that summarised the work we'd been doing in small chunks. As well as holding regular research playbacks, I also shared the PowerPoint presentations (which had more artefacts)  in Slack..
We  recorded our show and tells and our project lead would add them to Ofsted's intranet so other people could see them  if they couldn't make it at the original time.
Questions to consider
Besides the people you immediately work with, who else would benefit from seeing the work your team is doing?

Considering you have their limited attention, how can you get those people to engage with your team's work? Do you need someone with more access to the company's main communication channels to help you?
In lieu of location, location, location; it's about communication, communication, communication
Effective working in dispersed teams requires a lot of thinking around how we communicate. Communication has 2 major parts. It's a set of tools and equipment needed to communicate with each other and establishing patterns and routines of communication that keep the team engaged, prompt different types of thinking and creation, and includes more than just the core team.
Effective dispersed teams identify shared channels of communication and use them. We need to understand what the needs of our team are, and take stock of what channels and tools we already use that communicate outside of physical space to make sure  everybody in our team is set up to participate equally.
Alongside establishing the basics in team needs, tools, and equipment, we need to create patterns of working and engaging throughout and beyond the team. This helps to create a sense of togetherness, to inform others of the work we're doing, and to stay connected even if we're doing things separately.
For more details of how we work at dxw, you can read our playbook.