Thoughts on a discovery in a remote world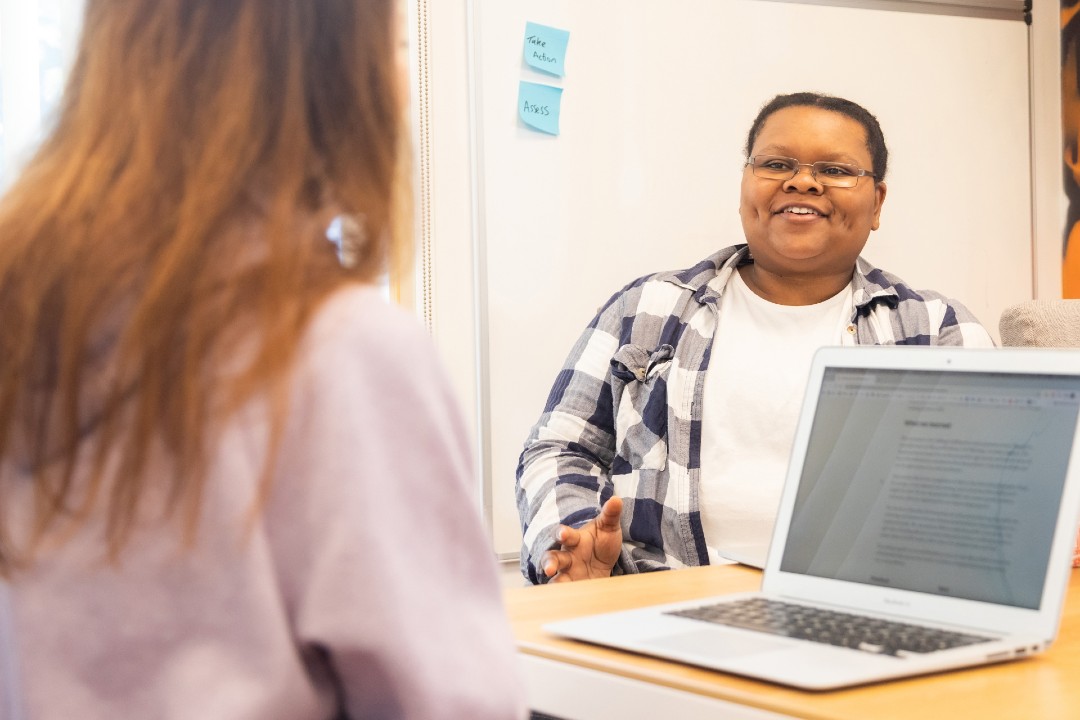 Build in time for teams to pause, reflect, and get ready to go again
In early April, we began working with the British Library on a discovery into what a single digital presence for the UK's public libraries might be.
We started the discovery very shortly after the UK went into lockdown so this project has been 100% remote.
At dxw, we have a well developed sense of how to work from a variety of places. We regularly co-locate at our client's offices, work remotely in dispersed teams, and move around the country to work on challenging problems for the public sector. We're continuing to deliver value for our clients as we navigate everyone working from home. We do recognise however, that this will have an impact on our teams and their work/life balance. As a delivery lead, team health and happiness is something that's at the forefront of my mind.
I wanted to share my thoughts and recommendations from my experience on this remote discovery with the wider delivery community.
Plan, plan, and plan some more
Things will change but recognise there's a lot more effort needed before you go into remote sessions and build a shared understanding as a team.
Planning involves the usual things needed to facilitate sessions, like making sure you have the right tools for the task at hand. But it also now includes the need to think ahead about how your team might feel before, during, and after particular activities or whole sprints.
If we take a design sprint as an example – a traditionally fast paced sprint in the physical world – think about how your team might feel as they experience this remotely.
Build in time for teams to pause, reflect, and get ready to go again. This could come in the form of breaks between sessions, a day away from the sprint working on something else or independent activities. Whatever works within the time and budget you have.
Check in with the team
This is more important than ever. People experience and react to remote working in different ways so check in with your colleagues. It will build trust and help people say what they really want and need from their delivery lead.
Build in time for independent working
Design sprints work because you can move at pace and work collectively on a problem. Pulling this into the remote world and doing it through an all day video call is hard. We know this from what we hear from our colleagues when, for example, they pair together on programming. It's exhausting being present on a video call for a large proportion of the day. Make sure you build in time for asynchronous working.
Having an opportunity to form your thoughts before bringing them to the team can be as valuable as having a conversation together.
Know that casual conversations over lunch are a thing of the past
Often we find that when we have lunch together or head back to the nearest station as we begin our commute home, we'll have a casual chat with our colleagues about how we feel things are going. This is often where we have some really interesting and valuable conversations. You're relaxed and have the space for your thoughts to settle and develop.
You can't force this and people need regular breaks from the screen, so know this is now a thing of the past.
On this project, when we take breaks between sessions, we use them how we want to as individuals. We'll say something like, "Let's meet back for the next thing at 11.30, but if you fancy a natter, come back at 11.20 instead."
Daily 'wrap ups'
This is a dedicated time to meet as a team to talk about the day. Not a time to talk about what you're going to do tomorrow, but a time to moan a little bit and share what you think went well that day. We do a short 10 minutes at 15.50 – a time that works for both the late starters and the early finishers.
We quickly realised after day 2 of our design sprints that things weren't working as well as they should as we were all pretty tired. So we changed it up and the team felt better. Perhaps there's a new pattern for team retrospectives, as we get used to this remote way of working?
Expect interruptions
Bad WiFi connection? On mute? We should expect to be interrupted. It can feel a bit jarring, but in the right setting, it can be quite humorous. One of the joys of watching your colleagues figure out who should talk next, when we're all so passionate about the topic in discussion, is the respect that's shown for each other.
As a facilitator, we're well tuned to opening the floor up to those who may wish to contribute. Previously, I've relied on picking up on the physical social cues people give off when we're in person. These aren't there anymore.
Agile, while remote, is a new challenge
One of the real values in agile is that we work collectively as a team and from a variety of disciplines. Doing this virtually will become become difficult and tiring over a long period of time.
A question I'd like to pose to the wider delivery community, across the public sector and beyond, is how we can continue to demonstrate the value and benefit of agile ways of working within organisations, while being remote? How can we respond to this together and share what we learn with each other as we go?
And finally from me, if I could share only one bit of advice with other delivery leads, it would be to let someone else facilitate for a bit. Taking even a short break will mean you're able to do your job better.