Are we communicating accessibly?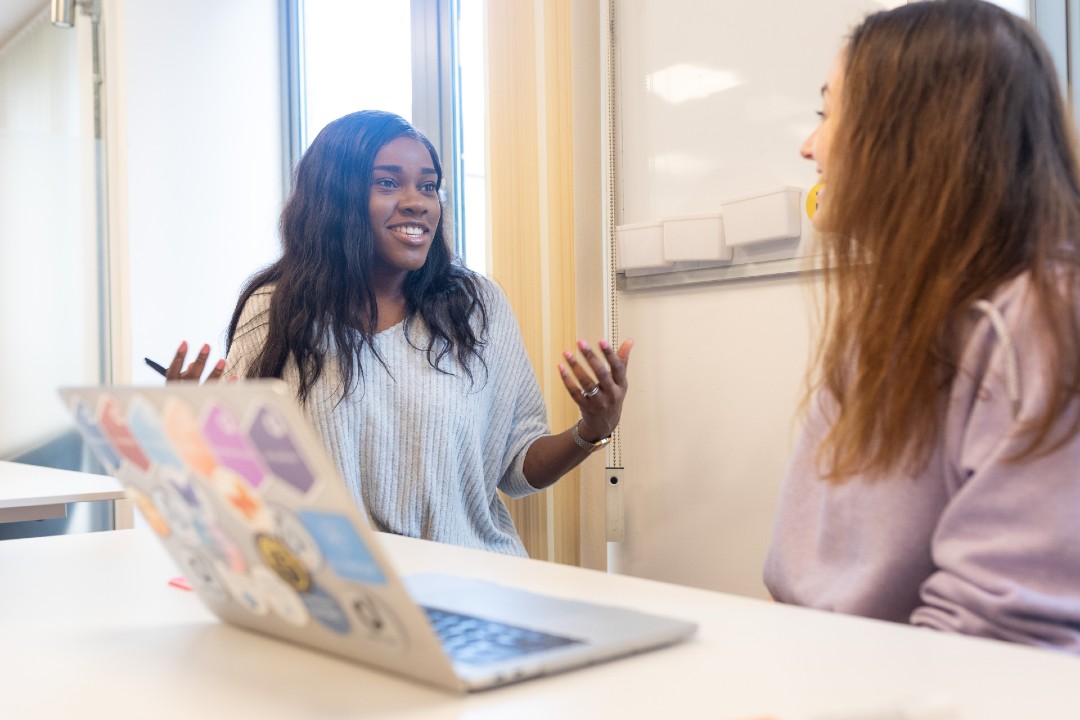 With remote working we all face challenges in communicating well with everyone we work with
With remote working becoming the norm for many of us, we face some significant changes and potential challenges in communicating well with everyone we work with. Communicating exclusively through video conferencing, for example, brings with it both opportunities and barriers to making meetings accessible.
With a remote-first working culture comes an opportunity for dxw to be more open to hiring people who don't live near our offices in London and Leeds. That means it's even more important to have a comprehensive strategy to make sure we communicate fairly and accessibly with everyone.
Communicating internally
We should regularly audit the tools and platforms we use to communicate internally to check whether they present any barriers to certain users because of a disability. In this process, we should not only consider existing members of the team but potentially anyone who might join in the future and what disabilities they might have or develop.
Wherever possible, we should be sharing documents, code, and other materials to perform our work effectively in a way that's accessible. We can all help to achieve this by doing things like using accessible tools on the web, avoiding the use of PDFs, and communicating what we say out loud in text or other accessible formats so no one is excluded from a conversation.
Communicating externally
For our new dxw website we've been using the Web Content Accessibility Guidelines (WCAG) 2.1 to help make it an accessible place for everyone.
This is just one effort towards accessible communication externally. We'll also be looking more closely at other digital platforms like social media. Examples of this include checking that we provide captions and descriptive text for video and images we publish online on platforms like LinkedIn, YouTube, Twitter, and Instagram.
Communication tools
We can and should be prepared to use technology such as captions for meetings if a disabled user depends on them to listen and engage with everyone. Making it clear in the recruitment process and our public communications that we can do this is important to helping grow dxw into a more diverse, inclusive organisation.
How accessible are our internal tools
We've looked at the most common internal tools we expect everyone to use at dxw and how accessible they are judged against WCAG 2.1 criteria. Tools like Google Docs and Gmail are relatively accessible and have support for assistive technologies. However other tools like Trello are sometimes more accessible in the app so if someone was using it in a browser, they might not be able to use all of the features.
Video calls
Despite its data privacy flaws, at this time Zoom seems to be the most accessible of all the available video conferencing platforms. Where possible, we try to use it over others when setting up meetings.
Zoom also provides closed captioning where an assigned host can add captions which users can access during or, if recorded, after a Zoom call too.
Sign language
If we're talking over video conferencing, we need to remember that some people with varying levels of deafness may depend on lip reading to understand what we're saying. We try to enable video and recommend not covering your mouth when speaking.
There are approximately 151,000 British Sign Language (BSL) users in the UK. If we have an employee or a client who uses sign language to communicate, then do we have anyone to call upon as a sign language interpreter and would we be able to budget for one if needed?
Some more questions to ask ourselves
These are some of the issues that we'll be looking at over the coming months:
are we prepared sufficiently with the right technology and approaches to appeal to and hire someone with any common form of disability like deafness, blindness, or a speech disorder?
is everyone in dxw informed enough and prepared to help in communicating accessibly?
how might our approach, products, and services improve with a more diverse team of people with different disabilities?