What it's like being a content designer at dxw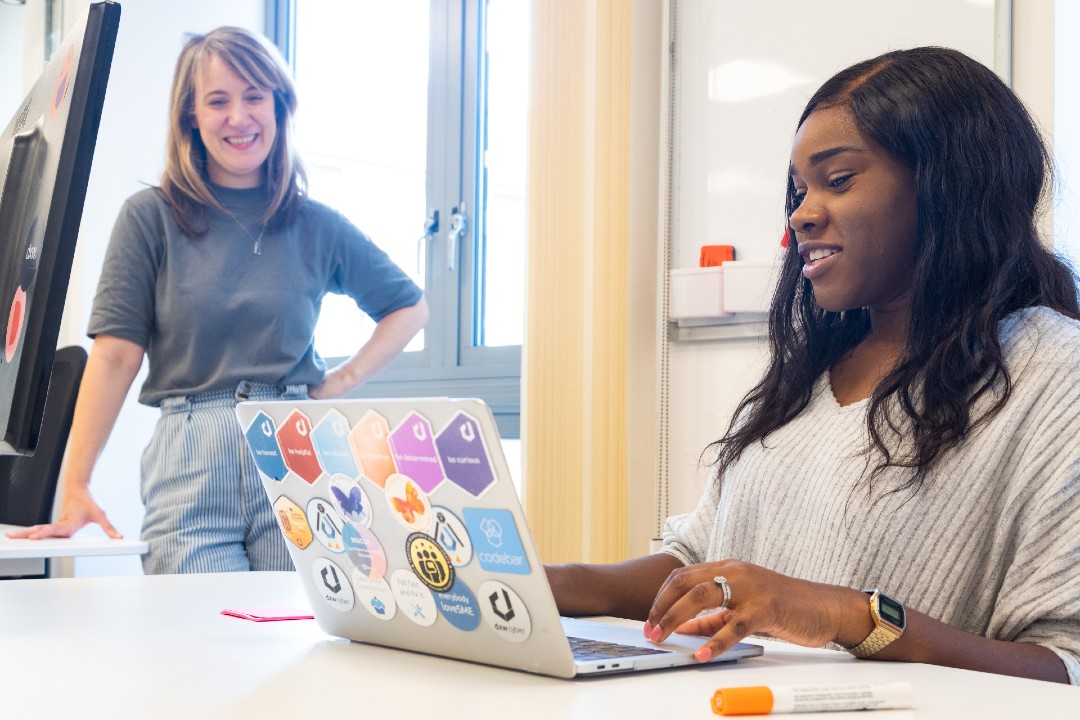 What I like about my job is the variety of work that I get to do as well as learning loads from my colleagues
I've been at dxw for a year and a half now and I've been reflecting on my time here and how things have changed since I joined. We've just advertised for another content designer to join us so I wanted to write about being a content designer at dxw and why it's the right time for us to expand the design team.
I joined as Editor and Creative Writer with a focus on creating and writing content for dxw's channels like its website and blog. I'm part of the (tiny) Marketing and Communications team and between us, we manage dxw's digital communications channels, organise (online) events, coordinate PR activity, and other activities that help us talk about our work.
I came to dxw from Parliament where I was a content designer and after a few months here, I was asked if I'd be interested in working on client projects. So since the start of 2020 – officially the longest year in modern times – I've also been working in multidisciplinary teams helping to write content for a wide range of people. It's hard work, made harder by not being in the same space as the team, but I've also learned loads and get to work with super smart people.
Everything from notifications to GitHub
My first client project was for Ofsted and we prototyped an inspections management service for Initial Teacher Education. The prototype was a way for Ofsted to see how a new service might look for a limited group of institutions initially. I worked on the alpha as part of a small team and one of the areas I focused on was notifications.
One of the issues that Ofsted have with their current system is that email notifications are sent without context and whether users need to take action. Using GOV.UK Notify, I created a set of potential notifications which were personalised for each user, were written in plain English, and added context about what the user had to do next.
I then worked on the Report Official Development Assistance (ODA) service with the Department for Business, Energy & Industrial Strategy (BEIS). I joined the private beta stage of this project to help organisations track how they're spending ODA funds. Organisations like the Space Agency need to be transparent about how this money is spent and previously had to use a very complicated spreadsheet.
The biggest challenge for me was that I've never worked on financial content before so getting my head around terms like "planned disbursement" took a while. It was also the first time that I was updating content in GitHub which has been really useful for other projects. GitHub and I will never be friends but it's really helpful to be able to change or update content without having to use up any valuable developer time.
Since September, I've been working on a couple of projects with the Ministry of Justice. We're building services for probation workers to help them manage their workloads and have access to all the information they need to do their jobs. The tricky aspects of this work are creating a service which tracks the bespoke nature of the relationships that probation workers have with people who've spent time in prison. It's demanding work but also necessary to help the people who work with those on probation.
I've also worked on some really interesting internal projects like launching our new brand and doing a writing workshop. What I like about my job is the variety of work that I get to do as well as learning loads from my colleagues.
Join the (fairly) new design team
Back in August, we decided to create a new design team which combines all of the design disciplines (Service Designers, Interaction Designers, and content) along with the User Research team. We often partner with content design agencies, but as the sole Content Designer in the team, it became obvious that this was an area we could also specialise in ourselves.
So we've decided to do something about it and are looking for another content designer to join the team. If you've worked with online content and want to help the public sector and charities create content for a diverse audience then we want to hear from you. It's a great time to join us and help show the importance of content design.
I hope this gives you some idea of what the job's like. Please get in touch if you have any questions about the job or life at dxw.