Working as a Delivery Lead at dxw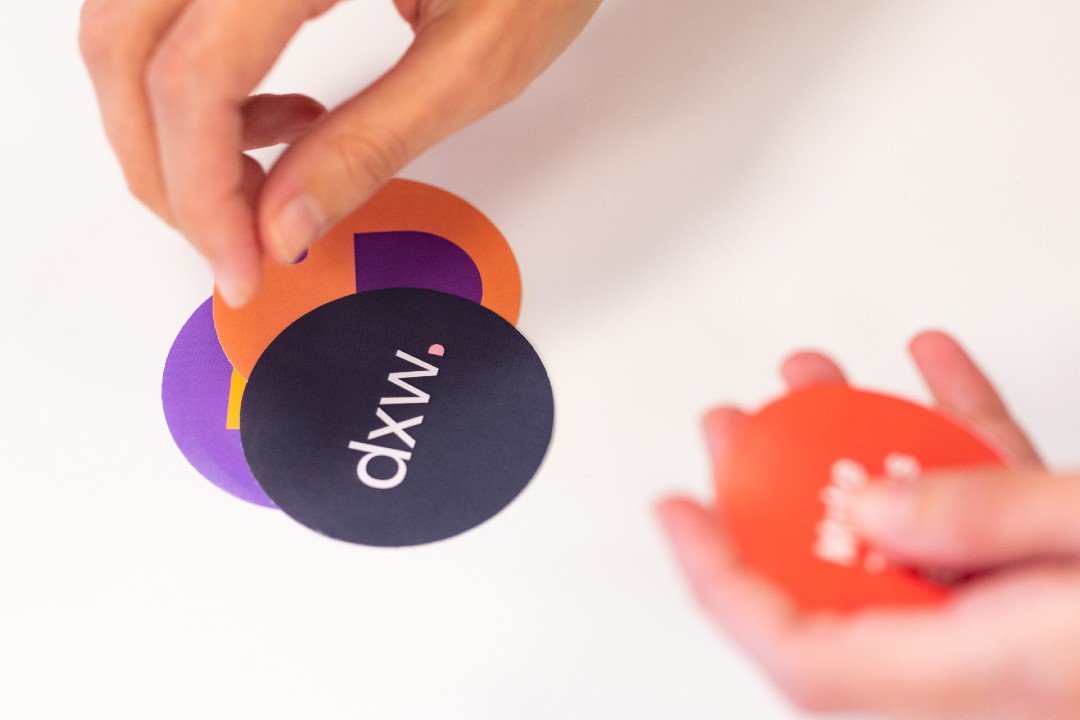 Every day is a school day, and there's always an opportunity to try out new things to fill my toolbox
My first role in digital was as a Delivery Manager at NHSX. I loved working there, but the organisation was relatively young at the time and I was keen to move somewhere I could learn more from my colleagues and grow.
That's where dxw came in. I watched dxw give a show and tell and remember being so impressed with the work, and also drawn to the confidence, culture, and 'vibe' of the team presenting. I thought to myself, "I have to apply to work there." The rest is history!
As I'm approaching nearly 1 year at dxw, now seems like a good time to reflect on my experience so far and some of the things I've learned.
What is a Delivery Lead?
If you're not sure what a Delivery Lead does, I recommend reading Emily Webber's article on the role of a Delivery Manager. I found it a really useful resource when I was first considering a role in digital delivery.
We do things slightly differently at dxw, but this will give you a good sense of the main aspects of the role.
Getting started
When I joined dxw, we were already into the pandemic and working 100% from home. I must admit, this was something that scared me.
I was concerned about forming good relationships with my colleagues and not having anyone to ask for support in my times of need. Support has been available to me everywhere I look so I shouldn't have been so worried. Whether it's Slack channels, devoted delivery team time, or my line manager. My colleagues have always been happy to help.
Being in an agency is different
The first thing I noticed was how different it is working in an agency. I represent dxw everyday when I manage client relationships. It's an important part of my job to build people's trust in me and the team.
I bring the dxw culture along with me.
Different projects with different public sector clients
One of the great things about agency life, and one of my favorite things about working at dxw, is the variety. I've already worked on 2 projects at different public sector organisations. Both with completely different subject matters, team needs, and ways of working. I could go on. This means that every day is quite literally a school day, and there's always an opportunity to try out new things to fill my Delivery Lead toolbox.
What I've learned: throw away your how to guides! Not literally, but stop using them as a rule book. Everything I've learned about scrum, agile, lean, and so on has been invaluable when it comes to crafting my ways of working as a Delivery Lead. However, my experience of working with different teams has taught me that there's no one-size fits all. Use methodology as your inspiration, but make your ways of working bespoke to the needs of your project.
Making commercial decisions
Another thing that really stood out to me when I joined dxw was how much autonomy I was given on the commercial decisions for a project. In my previous roles, these decisions had been managed primarily by a far away commercial team. Having this level of autonomy can feel a bit daunting, but I really appreciate it. It means decisions about what we can expect to deliver, the roadmap, and what shape the team should be are made by the people closest to the work.
What I've learned: plan ahead! Roadmap as early as you can and mark down the deliverables/milestones. You'll need to adjust your roadmap as the project progresses, but it means you have a shared view of what you know now to work with. Another thing to consider is 'hidden costs'. For example, your team might need a penetration test before the project ends. Highlighting all of these potential costs to your client upfront helps you make informed decisions about how to spend your budget.
Working in a remote world
Making sure the team is on the same page and checking in on team wellbeing has always been an important part of my role. But it's become much more prominent now we're all working remotely. In an office environment, it's much easier to read someone's body language. If you're speaking and someone doesn't understand or agree, or if someone is having a few bad days, it's much easier to pick up on it in person. Doing this when people aren't in the room, takes more time and effort.
What I've learned: get comfortable with online tools like Miro, Trello, Slack and so on. These have become my whiteboards and kanban boards. They are great collaboration tools and are a good way to visually represent the outcome of a meeting.
As best you can, make time to get to know every member of your team. I've learned that knowing your team is not only good for wellbeing but also good for the project. Teams work better together when they have trust and understanding of each other as humans. Celebrate everything, and make time for laughter and all the non-project 'stuff'.
Think about joining us
If this sounds like something you'd like to do, please get in touch for a chat. Even if you're not sure that you have all the right skills and experience, we'd still love to hear from you.