The diverse world of women in tech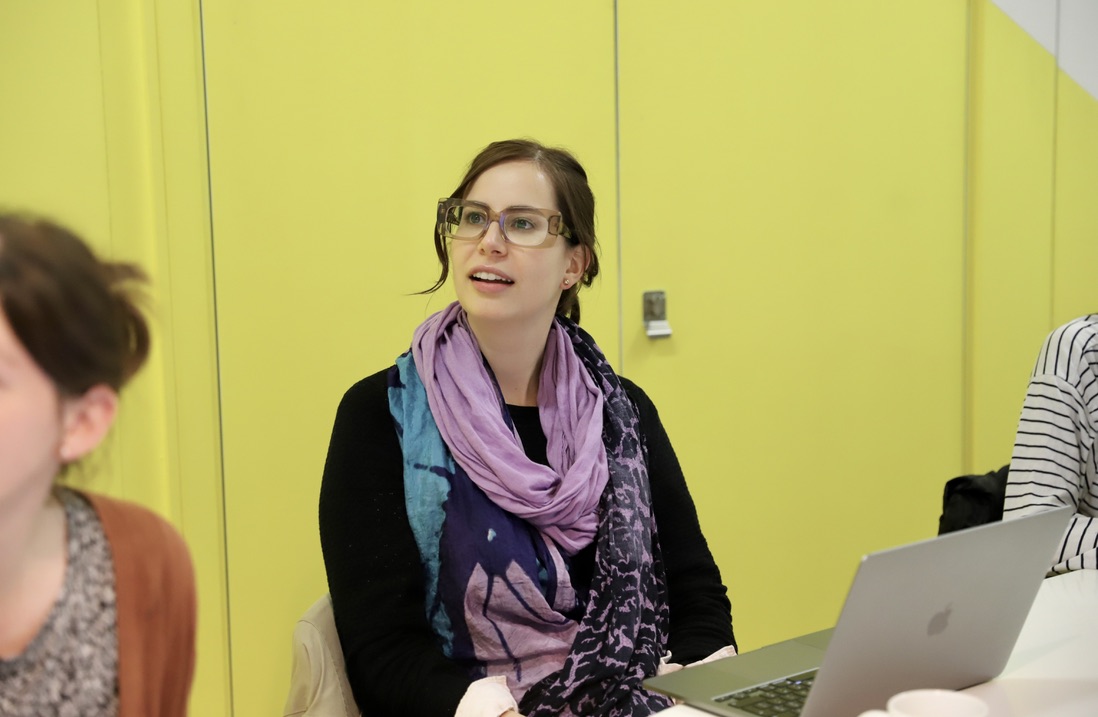 By being thrown into the tech world, I proved my own unconscious assumptions wrong before even realising I had them
I'm not a super techie person and yet I spend at least 35 hours every week working in technical teams, designing and building digital public services. Beyond my day job as a Delivery Lead at dxw, I mentor, write, and speak about a range of business, career, and female empowerment topics, including women in tech.
I certainly consider myself to be a woman in tech, however, this wasn't always the case. Until recently, I used to believe women in tech were exclusively those with a STEM (science, technology, engineering, and mathematics) background. I'm not the only one to feel this way. There's still a lack of clarity on who women in tech are, alongside a limited representation of their various experiences.
That's why I decided to take advantage of Ada Lovelace Day and dedicate some time to sharing just how diverse the world of women in tech can be. I want to help push the inclusion of females in tech a step further, and make sure all women feel included regardless of their personal or professional backgrounds.
We need to make the technology industry, workplaces, and society in general more inclusive, and therefore happier and more productive places.
Am I a woman in tech?
Following my earlier career in a range of roles, companies, and sectors, from retail to international development, I jumped into the world of tech. It's been a couple of years now, but it's only lately that I started to see myself as a woman in tech. Why is that?
For a while, I thought my non-STEM education and professional experience meant I didn't belong as part of the "women in tech" group. It wasn't a completely unsupported assumption. Many activities and initiatives to increase female involvement in tech are centred around attracting women to STEM related qualifications and positions across the industry. This is applaudable (and overdue) because until not long ago, those opportunities didn't really exist.
But what about all the females working in tech that don't have a STEM background and/or don't work in technical roles within the industry? Are they also women in tech? It's a very clear yes from me. But we're not always clear about that, both as individuals and institutions.
Only last week, for example, I joined a launch session for a "women in tech" mentoring programme. An expert in marketing asked whether she could be involved as a mentor because she didn't have a technology background. She was not only reassured she could add significant value, but also surprised to find out she was in fact a woman in tech. The group reminded her that most marketing now happens online via social media and is "quite techie".
So who are the women in tech?
I come across situations like the one above fairly regularly. I consider this lack of clarity about who women in tech are, a blind spot in the opportunities and support offered to promote female inclusion across the technology industry. A good starting point in tackling this is bringing attention to the diversity of experiences women in tech have.
I've been lucky to meet and hear stories from women in tech that come from a great range of backgrounds. And yet, until recently, I assumed there were 2 main female (stereo)types in tech – the STEM women in tech roles and those without a STEM background working in "non-tech" positions (like myself).
Pretty straightforward, right? At least it was, until I heard one of my colleagues speaking about her education and early career within the STEM field, before transitioning into the "non-technical" role she currently holds. After the initial, "Wow, mind blowing!" moment, it got me thinking. Just as women with non-tech backgrounds can train up to take on and grow into high level senior technical positions, it's equally possible for females to shift from STEM roles into less technical ones throughout their careers.
In short, women in tech really do have surprisingly varied and unique career paths and experiences. And we don't talk enough about that. We should!
What's next?
Personally, I'd never considered that I could one day work in the technology industry until I got hired for a role in a digital technology innovation centre through a recruitment agency. Had I known what the position or the company was, I probably wouldn't have applied. Why? Because I would have taken it for granted that I needed a STEM background to succeed. And in doing so, I would have missed out big time.
By being thrown into the tech world, I proved my own unconscious assumptions wrong before even realising I had them.
Sharing our individual stories and experiences as women in tech with different professional and personal backgrounds can make a huge difference to other females, both those already within the technology industry and those who might work in it one day. Beyond offering the, "Oh, it's not just me then…" kind of realisations, it also helps us uncover where we need to pay extra attention and make more effort to progress.
And that's how I'd like to wrap this post up – by encouraging not only my fellow dxw colleagues, but all other women in tech to celebrate Ada Lovelace Day by sharing their stories and the journeys that led them to a career in tech. I can't wait to hear them!