Building a national service and delivering on our values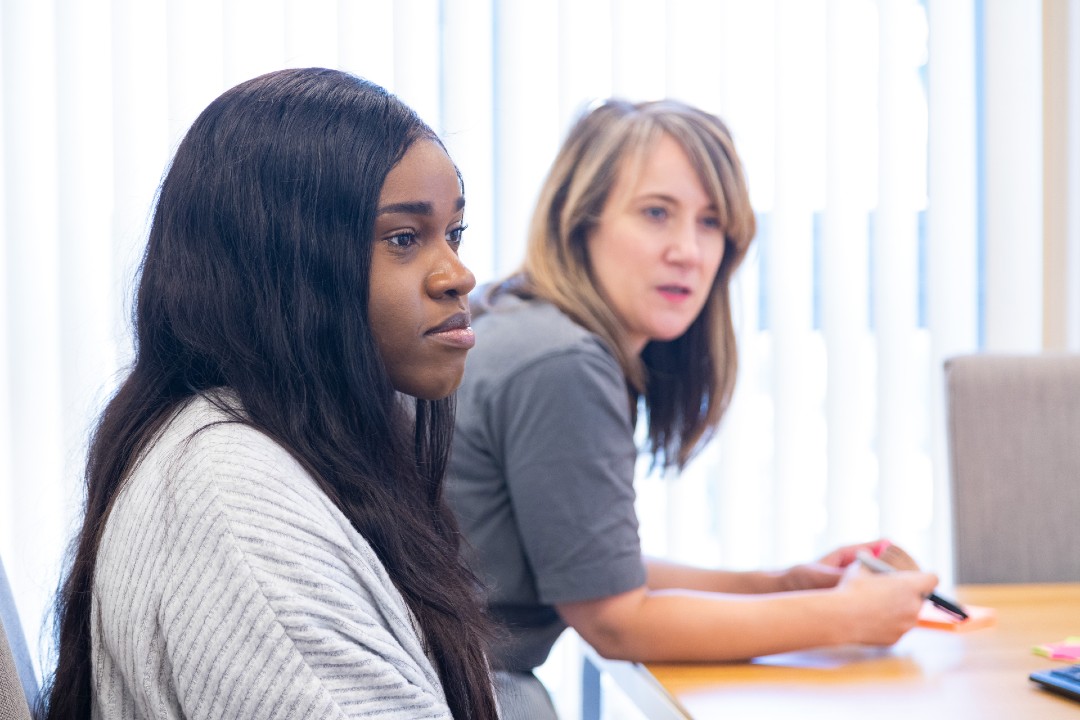 Launching a national service that's used by the entire probation service on a single day was a big challenge
Last week was dxw's final week working with our partners at the Ministry of Justice (MoJ) on the "refer and monitor an intervention" service. It's a new national service that makes sure rehabilitation for people on probation and in prison can be managed more effectively and achieves better outcomes.
An "intervention" is a catch-all term that covers a broad range of rehabilitative activities in the justice system. This could be unpaid work, like clearing litter from a public path, or an accredited programme where people take part in courses that help them deal with the triggers that may cause them to offend.
"Refer and monitor an intervention" is a digital service that helps probation staff find the right kind of interventions for people and refer them to the suppliers who run them. It also then allows those suppliers to prepare and report on what they deliver.
Working on a large scale, national project during lockdown
In the past, data on interventions has been poor and disjointed. This means there often isn't an understanding of how successful an intervention has been, and the probation staff who place people on interventions aren't always aware of what's available or how an intervention is progressing. That's where "refer and monitor an intervention" comes in.
It's a significant milestone for us to reach this point. "Refer and monitor" was our earliest large scale project that started after the first lockdown in Spring 2020. That seems like a lifetime ago now.
In that time, we've spent over 2,500 days working on the service. dxw led the discovery, the alpha, and the start of beta. Since the service launched in June 2021 it's had nearly 70,000 intervention referrals. Half of these interventions have been delivered so far. As the roadmap for the service is realised, and more intervention services are onboarded, these numbers will continue to grow.
Building capability where it's needed
Something we've been really pleased about in finishing up on interventions is that the team continuing to work on it is overwhelmingly made up of passionate, hard working, and capable civil servants. The service is acknowledged as a success and has rock solid foundations on which to build. We're proud not only to have helped build a new service, but to have helped build capability where it's most useful in government.
It's a privilege to work on these kinds of projects. It's been hard for everyone involved. Really hard sometimes. Interventions being so broad means that it's a hotly debated topic with a lot of interested and involved groups who all have their own needs. The service was also required to be delivered to a fixed 1 day deadline in line with the in-housing of the probation service. Launching a national service that's used by the entire probation service on a single day was a big challenge. And yet, thanks to the hard work of the blended team, we did it.
We're here to help fix the difficult things
There are no easy ways to fix broken, complicated problems. But dxw is here because this stuff is hard. It's what we do. And by doing this difficult work, we've built the foundations for a better and more equitable interventions programme.
As this project winds down for us, I reminded myself of dxw's values: helpful, positive, reliable, honest, curious, and determined. This is a project where we can say that we've embodied and lived those values. Job done.