2022 in review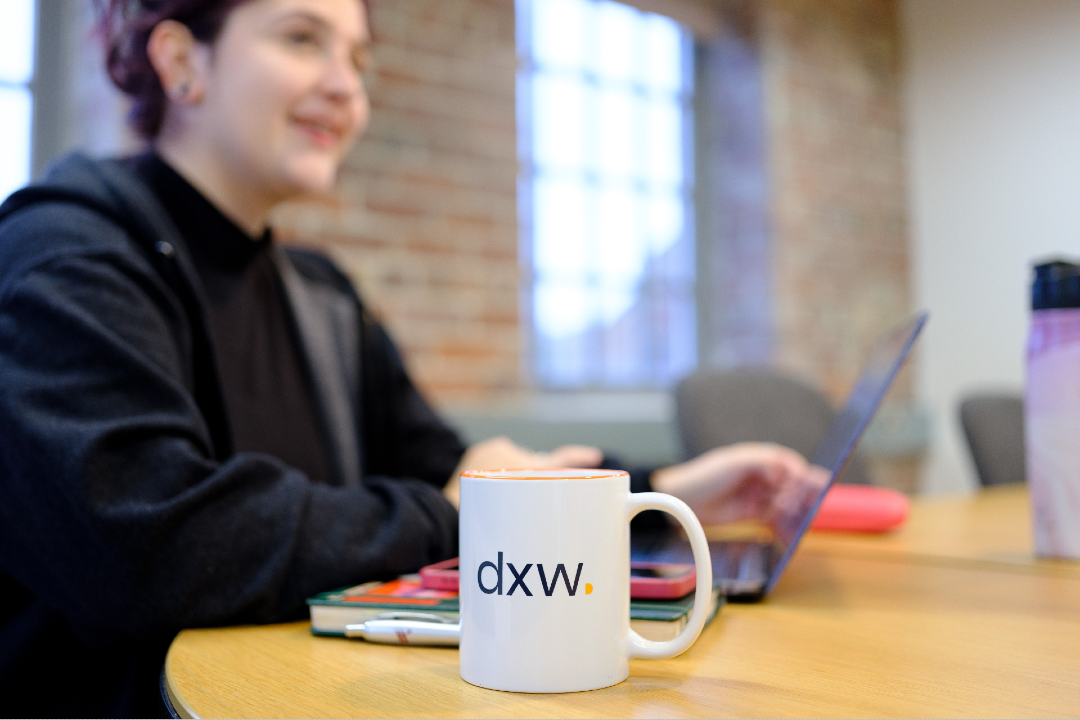 It's a good moment to pause and reflect on what's been a year of change and growth
As the year draws to a close, it's a good moment to pause and reflect on what's been a year of change and growth for dxw in our second year of employee ownership.
As things opened up again this year, dxw has also opened up and brought in more amazing practitioners so for the first time in our history, we now have well over 100 permanent employees.
When dxw became employee-owned, we signed a deed of trust, that means dxw is run for the benefit not just of our staff but for the users of the services we build. Our increase in scale means we can do more of the work we love, building and operating services and working with organisations to improve people's lives.
Protecting vulnerable people
We are all proud of the work we've been doing this year with His Majesty's Prisons and Probation Service (HMPPS), part of the Ministry of Justice (MOJ). We've been working with teams to make sure that when people leave prison, they have somewhere to go. Reducing homelessness among ex-offenders means we can break the cycles that potentially lead to re-offending.
This follows our work on interventions, making sure that people in the probation system can be referred to and access the services they need. The service is live and has already made tens of thousands of referrals.
These are prime examples of the kind of work we love at dxw, and show us working for the benefit of the users of the services we build as well as the public good.
Making things easier for public servants in education
Since April, we have been working with the Department for Education to improve systems and tooling that schools have to use when they become academies. We just found out that the services we have been working on have passed service assessments and will move to public beta in the New Year.
Schools are facing such acute budgetary pressure which is forcing them to make hard choices. Becoming an academy is not always something schools choose so it's vital that the services they have to use to complete the process work for them. Wrestling with digital services is not what they need to be dealing with right now.
Opening up the justice system
dxw has been working with the National Archive, one of the world's leading digital archives. Earlier in the year, we built and launched a brand new service to publish court judgements. Anyone, from members of the public, to legal professionals and publishers can now easily search for court judgements on any device. The data is machine-readable and available under open source licence.
At the time, experts in the field described the service as "a significant step for open justice". The law guarantees that court and tribunal judgements are preserved but also that we as members of the public have the right to access them.
Alongside the work with TNA, our GovPress team designed, built and launched a new website for the Courts & Tribunals Judiciary. The website won an award from the Chartered Institute of Library and Information Professionals and won glowing praise for its design and ease of use.
Spreading the dxw way
The dxw strategy team has had a cracking year. As well as growing in numbers, the team has brought the dxw way of working to a host of new organisations like the Open University, the British Film Institute (BFI) and the Royal Society of the Arts (RSA).
One of the team's proudest achievements this year is in local government where we've orchestrated the release of an open source income management system. We've been delighted to support Barnsley and Dorset Councils and we're excited to continue working on the project into 2023.
Open source and working in the open are at the heart of dxw's culture and are things we care passionately about. We publish our code on Github and you can read our Playbook to see what I mean. If you'd like to build your own Playbook, why not take ours and build your own.
Building an employee-owned business
We are in year two of employee ownership at dxw which has opened up a new community for us to take an active role in. I was lucky enough to speak on a panel at the Employee Ownership Association Conference in Liverpool in the Autumn.
Employee ownership is one of the fastest growing business sectors in the UK and one of the nicest things has been meeting so many other employee-owned (EO) businesses. I've found openness and desire to learn are shared values across the other EO companies I've met.
It has also helped us recruit some great new people to dxw who were drawn to us precisely because we are employee-owned.
What's next?
We are excited about what 2023 will bring for us. We will continue to grow at a sustainable pace and do impactful work for our clients across the public and non-profit sectors. As 2022 draws to a close, I want to thank the wonderful team at dxw for their amazing work and support.
But I also want to thank our clients and all the public servants we work with who despite the political turbulence of the past few years continue to provide the services that the citizens of the UK rely on. We at dxw salute you!