My first service assessment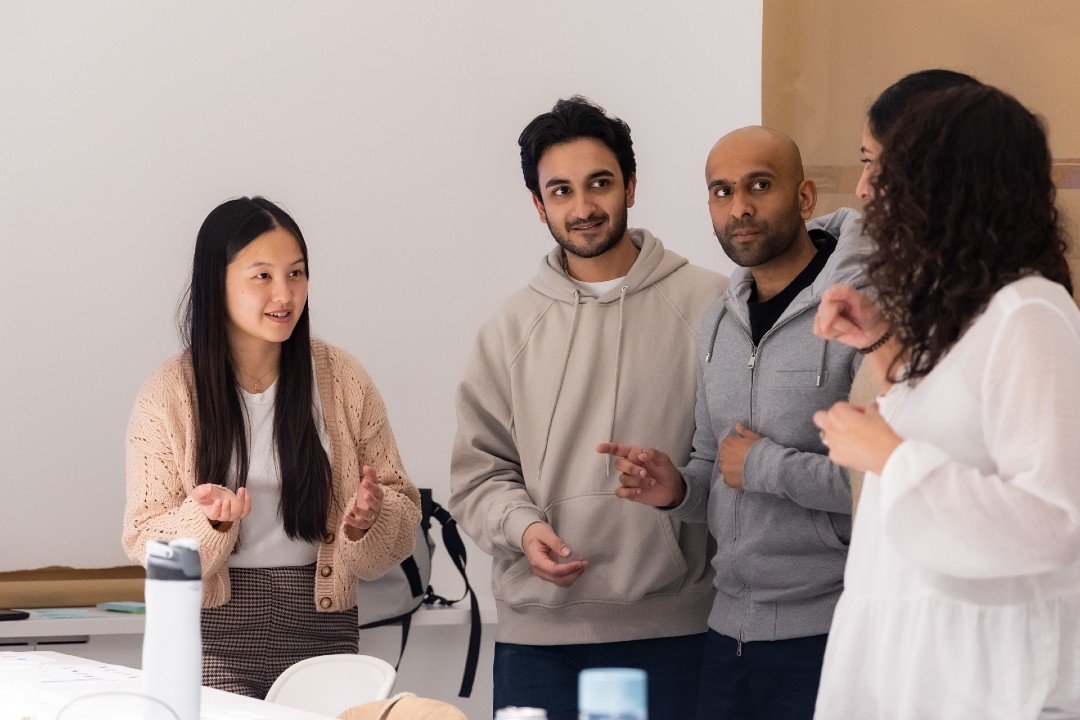 The word 'assessment' can be enough to bring back the sweat-laden experience of exam season at school
If you're a designer who works on public services, a service assessment is almost inevitable.  
Being relatively new to government projects, I was nervous thinking about the day this would come. Would this be a test of how good of a content designer I am?
I didn't worry for long because 6 months into my first project at dxw, I was confronted with my first service assessment.
Why we have service assessments
The government uses service assessments to make sure public, online services are built and managed in a user-centred way. 
You don't always need a service assessment. But if you do need one or it's decided that you'll have one, then you'll need to share everything the assessors want to know to decide whether it meets the Service Standard. 
What the service assessment experience was like
Unfortunately, knowing why we need to do something doesn't stop us from worrying about it. The word 'assessment' can be enough to bring back the sweat-laden experience of exam season at school.
My first service assessment was for an internal government service approaching the end of its private beta phase. I flip flopped between fine and worried in the weeks leading up to the big day. 
I'll give you the spoiler now: we didn't pass the assessment. But I'm hoping posts like these are still valuable. Because if we don't talk about the unwanted outcomes, then it seems like we're saying the alternative to celebrating is to be quiet and ashamed. That the experience wasn't worth it if we didn't succeed the first time. Service assessments are as much about learning, as they are about passing.
So while I'm in assessment limbo (the team will act on the recommendations and then have a reassessment), here's how that first experience went and what I learned from talking to colleagues, some of whom were service assessors in past lives. 
Document things early
You'll need to show evidence that you're following the Service Standard. The advice in the weeks before the assessment was to reuse things we already had, wherever possible. In hindsight, our team hadn't documented as many things as we could have along the way, which made this advice trickier to follow. 
What we did do is start recording design histories in the lead up to the assessment. Having spent time articulating our design decisions in a way someone outside the project team would understand was a confidence boost, because I was reassured that I would know what to say. 
You can be asked about anything in a service assessment, because the questions will be specific to what the assessors observe in your service or team. By recording your decisions and the reasons behind them from the start, while it's all fresh in your mind, you'll be doing yourself and your team a huge favour. 
The assessment itself is not that scary (and practice helps)
A colleague described the service assessment as a 'big show and tell'. It helped that I had already presented our work at several internal show and tells. 
Assessors spend time with you to look at your service. Your team presents the thinking, research and decisions behind what you've done and answers any questions the assessors have. 
We agreed that I would be doing the service demo and I was happy to do it. But I'd be lying if I said I didn't feel the pressure. I didn't want to let the team down. 
So I forced myself to do dry runs of the demo. I sent optional meeting invitations to my team and others including content designers on related projects and design folks at dxw. I could practise saying what I needed to in front of a less scary audience, and use people's feedback to refine what I presented. 
Grimacing through the dread, and getting my practice runs in, helped me feel more confident. I rambled less, included more user needs and told a more comprehensive story. 
Although that's what worked for me, it's not a one-size-fits-all-situation. As long as you're collaborating and working through the presentation as a team to agree on timing and content, prepare however you need to. 
Some of my excellent colleagues have started thinking about how to support new dxw-ers going through service assessments. The plan is to have regular introductory training, a support Slack channel, and assessment guidance by discipline. I was able to lean on my colleagues for advice and feedback while preparing for my assessment, but this structured approach sounds like it could really help future newbies. 
It's not about you
I guess you could say that as far as the assessors are concerned, you've made decisions as a team. There's no contestant elimination. No investigation to find out who the weakest link is. Whether the outcome is 'met' or 'not met', it's an outcome for the service and the whole team. 
Let's say you end up getting feedback about something you were mainly responsible for. After getting over the slight sting of having missed something, however small it was, I was grateful that someone caught it for us. Especially as it will make it easier for people to use the service.
The assessors understand the complexities involved in building services and their job is to make sure they meet the standard. That's all the assessment is about. 
A reassessment is not the end of the world
Let's talk about what happens when the less favourable outcome happens. What then?

The Service Standard says that 'not met' does not mean failure but people still say "failed" because I guess that's how it can feel. 
I'll admit that I may have let out a groan at the thought of preparing for another assessment. Especially when other dxw colleagues were celebrating their well deserved 'met' outcome around the same time. My team will need to implement the assessors' recommendations, such as documenting more changes in design histories to show that we're iterating frequently. I'll also need to mentally prepare again. 
But I think we'd be sabotaging ourselves if all we take away from the experience is that we "failed". To me, the service assessment was a helpful checkpoint. It forced us to step back from the day-to-day tickets and gave us some reminders we arguably needed. 
Since the assessment, we've used the report to refine some of our processes and reshuffle our priorities. Our service will be better now. I'll remind myself of all the positive things the assessors were impressed by and take comfort in the fact that I'm much more ready for the next one.