Updating our professional reflection and development worksheets for user researchers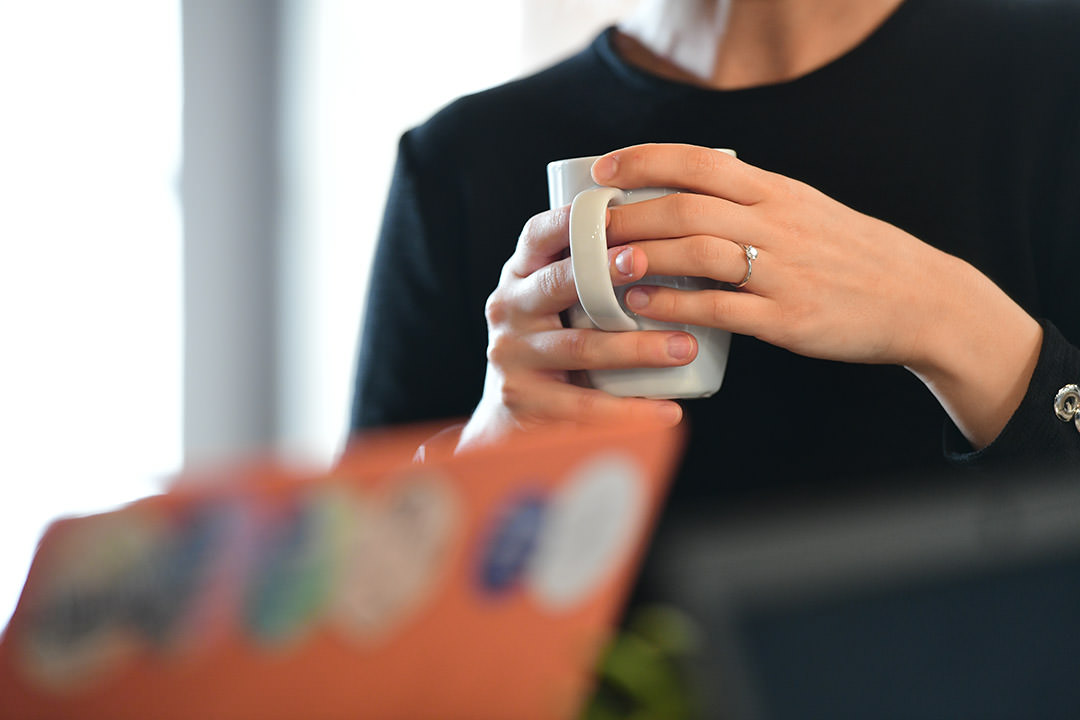 Along with support from their line managers, researchers can use our worksheets to inform their learning and development
User researchers at dxw have a set of worksheets they can use to help with professional reflection.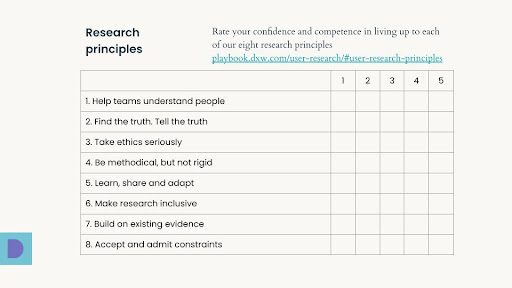 Along with support and guidance from their line managers, our researchers can use the worksheets to inform their learning and development plans.
Using several lenses
Our worksheets are inspired by many years of great work by the designer and strategist Jason Mesut on shaping design and designers.
Jason has talked about the importance of using different lenses when looking at our skills and capabilities. We've applied this idea by providing several worksheets, each looking at research practice from a different angle. And we've found this much more valuable than trying to combine everything into a single worksheet.
We currently have worksheets that look at things from the perspective of the:
Iterating the worksheets
We've iterated the worksheets several times since we first created them 5 years ago.
We recently updated them to match the latest career development framework for the design team, and to incorporate updates we've made to our user research workflow.
With this update we also moved from circles to grids, so the worksheets are easier to use on screen rather than printed.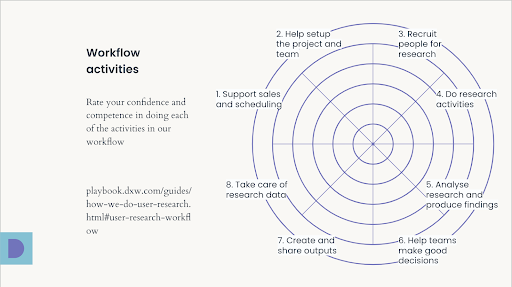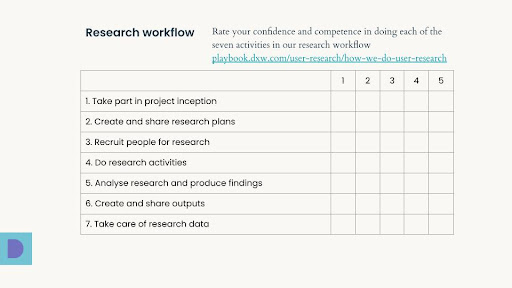 We are also reviewing, and may still update, the 5 competency levels we use in the worksheets:
New

– This is new to you. You've not done it before, and you'd need training to give it a try.

Beginner

-You're learning. You have some experience with this, and can do it with guidance and support.

Competent

– You've got this. You can do it effectively, on your own, in most situations. But may still need support in more complex cases.

Strong

– You're really good at this now. You have broad knowledge and experience, and can support others to build their skills.

Expert

– You've taken this to the next level. You have in-depth knowledge and experience to share with the community.
In our professional development framework, we use the SFIA levels of responsibility. And we thought about switching to those. But we're more interested in competency and confidence, and levels related to responsibility weren't so helpful.
How do you support professional reflection?
If you're creating professional reflections tools and processes for your teams, let us know. We'd love to chat.
We're also excited to see that Jason is writing a book about his work. He's looking for feedback too.