Presenting UKCharityCamp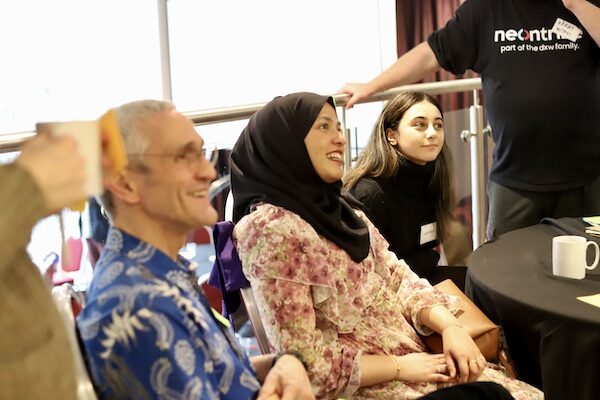 There's no dedicated space for charity sector organisations like yours to have face-to-face conversations about digital
Following the success of UKGovCamp, and events such as BarcampNFP and VCSSCamp, we're organising UKCharityCamp which will take place on November 30th this year. It's a similar "unconference" event, with a focus on all things digital, specifically for the UK charity sector.
Why we're doing this
Well, although there are lots of excellent meetups, Slack channels, and conferences, there's no dedicated space for charity sector organisations like yours to have face-to-face conversations about digital. You're having to do more with less, and are increasingly providing services that might once have been part of the public sector. So you need a space to learn about developments in tech, and to talk about how to improve the way you do things.
What an unconference is
I've been going to UKGovcamp since it was called a barcamp back in 2009. It's massively deepened my thinking about digital, and the diverse folk I've met have inspired me and my work. The format is about maximising the space for folk to have great conversations. I can't put what that means in practice any better than they do:
"An unconference is a participant-led event. That means attendees "pitch" topics for discussion, either online beforehand or on the day. This pitch is just a simple 20-second description of what you think would be interesting to talk about and why. A simple, open question is best.
It's normal to feel nervous about pitching. You can ask someone to buddy up with you for moral support or pitch for you if you have an idea but don't feel you want to pitch it yourself.
Once the pitching's done, we'll create a grid of sessions. It shows which session is where and what time. You can keep coming back to the grid to decide where to go next, and should feel free to move between sessions whenever you like."
Good unconference sessions are about having discussions with a chance for everyone to participate. They're not meant for presentations, but open conversations about things that matter to the folk there.
Everyone with an interest in third sector digital is welcome
So the UKCharityCamp unconference will be a place for not-for-profits to have these conversations. It'll be free to participants, and open to anyone on a 1st come, 1st served, via open ticketing for different sizes of third sector organisations. We're expecting a range of third sector folk to attend: from trustees and people at smaller charities who have to "do digital" as well as everything else, to heads of digital at larger organisations.
We want to encourage people from as many different backgrounds as possible to attend this event, from a broad range of geographical locations, representing many diverse aspects of lived and learned experiences. To remove any financial barriers to attending, we'll be providing some tickets and travel bursaries for those who need them. There'll be some agency folk and freelancers there too, but this is essentially a place for folk working in the sector.
The kinds of things we'll be talking about
The agenda will be worked out on the day, by the people who are there. You can look forward to folk bringing their most burning questions, and to have real trouble working out which sessions you'd like to join. We'd expect sessions on recruiting for digital roles, what good practice with AI looks like, where to focus if you have to do it all, working with digital partners, and loads more.
We're very grateful for the involvement of our sponsors in bringing this event to life: UKGovCamp, Promo cymru, Catalyst, Dovetail, the Tech for good organisers network and Third sector lab are all helping out.
It'll be a genuinely inspiring day, and I hope to see you there. Visit the UKCharityCamp website to sign up for more news.