Lifting as I climb: my experiences of mentoring with Step-Up Sorority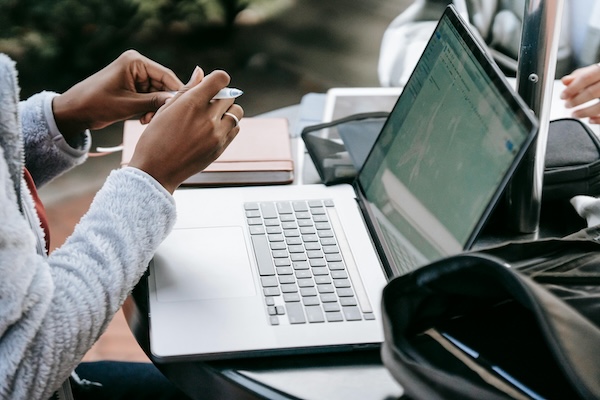 Helping other people out gives you a bit of joy, and you get a bit of a buzz from it
Tell us about the organisation you volunteer with
I'm a mentor with Step-Up Sorority. It's the UK's first sorority for underrepresented women of colour who are at the start of their careers, and need support to help them get jobs in the fields they want to work in.
It was founded by Daisy Boateng, the Assistant Vice President at L'Oreal, who wanted to give young women role models and facilitate job opportunities for them. Because even though almost 13% of the UK population is from a minority background, only 3% of Britain's most powerful and influential people are from BAME backgrounds. And BAME graduates are still 12% less likely to be in work than their white British counterparts.
The mentees on Step-Up Sorority's 12-week programme are called 'little sisters'. They're women who are at uni or have recently graduated, and have filled in an application form then been matched with a 'big sister'. As part of the programme, there are 3 WhatsApp groups – one for mentees, one for mentors and one for mentees and mentors. So mentees have a ready-made network.
Why did you choose to volunteer with them?
When I found out about Step-Up Sorority, I wasn't looking for a volunteer opportunity. I came across the organisation on Instagram. The main reasons I got involved were because I:
had already done some mentoring with young people finishing uni
related to what the organisation was offering
wanted to do something for women who are similar to me
I'm a Senior Interaction Designer and give my mentees professional support with a bit of personal support thrown in. I meet up with them online fortnightly, and we chat about whatever it is they want to learn. That could be:
how to get into tech
confidence building
writing CVs
putting together portfolios
preparing for interviews
The conversations I have with my mentees are really different from the ones I have at work. You can be more vulnerable and open up a little bit more.
I've had 4 mentees so far and I keep in touch with all of them. One of them set up a podcast about women in tech and I designed the cover art work for it.
As well as doing the one-to-one mentoring, I've also taken part in Instagram Lives with Daisy Boateng.
Finish this sentence, 'the most challenging part of my role is…'
…making sure that you're doing the right thing by your mentees. Sometimes it's hard to strike a balance between guiding them, being there for them and giving them the room to do things on their own. And although it's an honour to have people looking up to you, it can also lead to bouts of imposter syndrome.
What's the best part of your role?
Seeing people smash it and knowing that you've had a positive impact. Helping other people out gives you a bit of joy, and you get a bit of a buzz from it.
And once a year we all meet up in real life. Last year about 100 of us got together at the Melanated and Making It brunch at Soho House in London. It was all about making you feel like your career goals are achievable and not just a dream. The Sorority invited the following women to take part a Q&A session: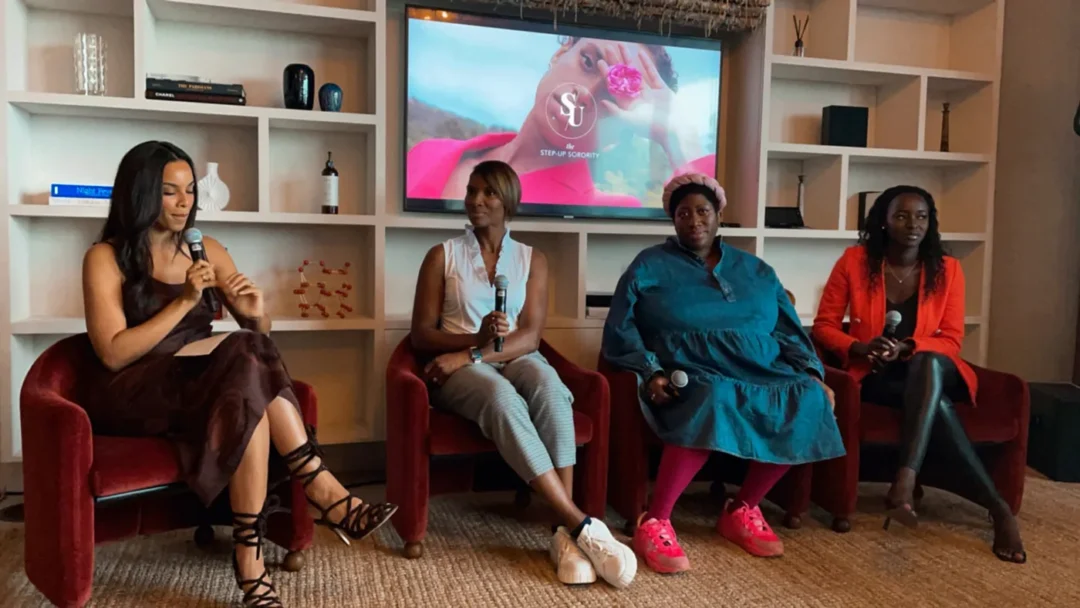 They shared their top career tips and I included the ones that resonated with me most in one of my weeknotes.
Have you learned anything surprising since you started?
When I started, I thought I was going to be giving a lot of advice, but it's not been like that. I've learned a lot from mentees too. They've taught me about leadership, time management and how to have goal-centred conversations about career development. As well as giving me confidence in what I'm doing, having people come to me for advice has shown me that I can be a role model.
Featured image by Charlotte May on Pexels