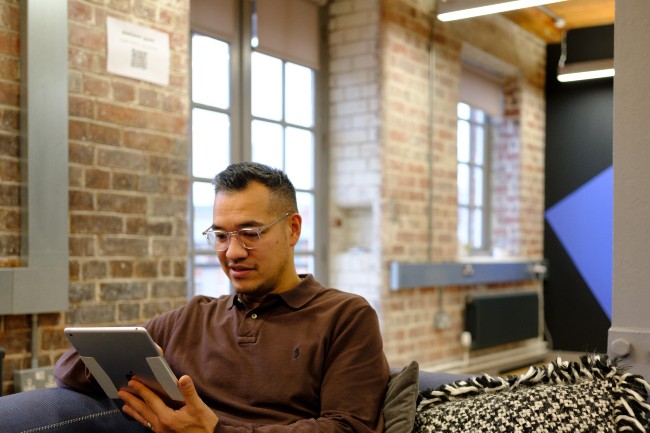 We always encourage teams that look after a website to take the lead with building content
We worked with the Judiciary team to create and host their new website and make it more intuitive for a range of expert and public users
The Judiciary is made up of Judges, Magistrates, Tribunal members, and Coroners. Together, they uphold the rule of law. The Judiciary website is the central place for anyone with an interest to find information on Courts, Tribunals, Judgments, Sentencing, Judges and more.
Result
A new and improved Judiciary website was launched in September 2022. The site is now much easier to navigate for users and won the Special Interest Group Information Resources Electronic Award 2022.
Why we were the right fit
The GovPress team at dxw hosted and supported the previous Judiciary website and intranet, had a good relationship with the team and knew the strengths and limitations of the existing site. The website needed a refresh, in particular a more intuitive information architecture, so we rebuilt it using the WordPress block editor.
What we did
Before the build
We ran a critique of the website to facilitate a conversation about what did and didn't work. We looked at the placement of components, the navigation and the information architecture. We also did this with two or three similar websites for international Judicial systems and courts.
A key focus of the redesign was the main navigation. We wanted it to be simple, clear and engaging while also showing you the different courts and tribunals so you could get to their associated pages easily.
Shaping the information architecture and content strategy
Our team spent time with the Judiciary editorial team in a series of workshops looking at what could be combined, what could be deleted, what could be renamed and what wasn't relevant anymore.
We created wireframes and built provocation of navigational areas into discussion guides for research with users.
Keen to prove or disprove all our work so far with users, we held user research across the most common user type; professional guidance seekers.
Higher fidelity design and research again
Finally, with enough certainty to design a slice of the website, we applied what we'd learned so far with the redesigned brand and palette (worked on by another agency) to create higher fidelity mockups of key parts of the website.
For the next round of research we were testing with public users. We did research interviews and group sessions and used people for research to engage with a diverse set of users.
Working with our partners, Neontribe, for this round of research, we had a focus on homepage elements, judgments and the process for going to court. This gave us lots of great insights.
Building the website
The GovPress team used the mock ups to build the components that make up pages. A benefit of the block editor is that as it is component based, and once you've built and styled a component it can be re-used on any page where it's needed.
We considered accessibility throughout and the website is built to WCAG 2.1 AA compliance.
Through regular planning sessions we prioritised work for sprints. This was an agile website design and build and we encouraged minimalist thinking with parts of the website to help us prioritise and form a backlog/roadmap.
There was a significant amount of content (even after review) to move over to the new site, and a lot of time was required from the Judicial team to prepare it.
Growing capability
We always encourage teams that look after a website to take the lead with content in the build. This builds autonomy and sets them up for success once the website is live.
We were able to do this through regular review with the team as the build progressed. Catch ups included screen sharing to walk through new features and how to edit certain parts.
What's next
We continue to host and support the new website and have a wealth of knowledge to help us pick up iterations and improvements going forward.