Introducing Alex Yedigaroff, our first Transformation Manager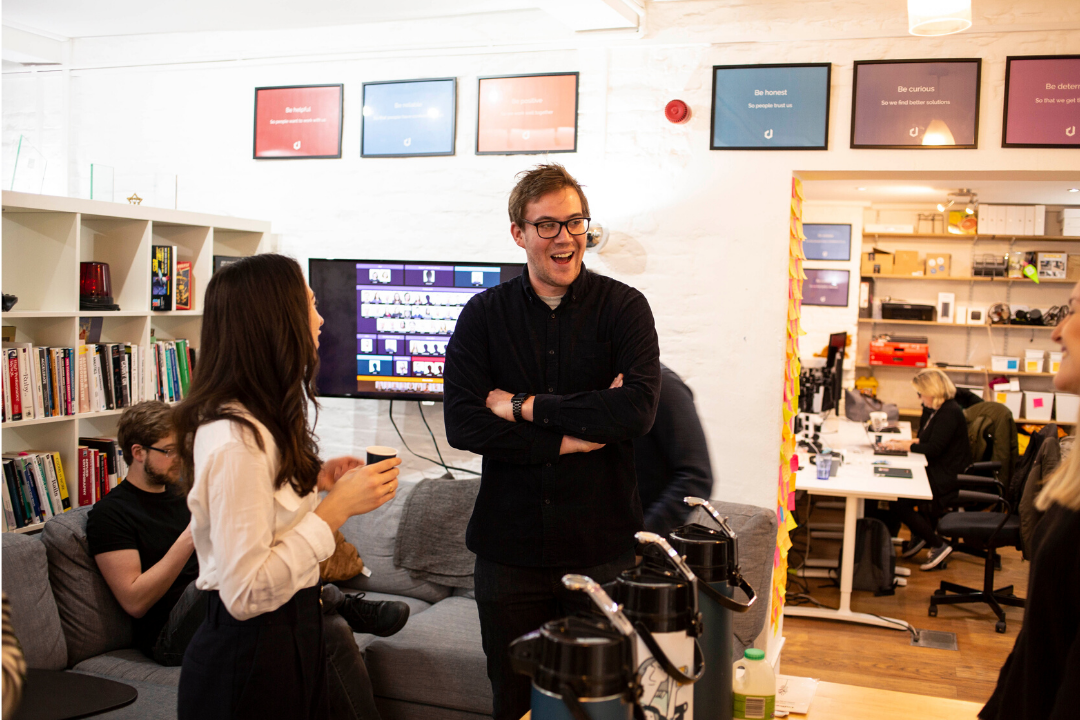 I'm really excited to be here as we expand the strategic support we're offering clients
Hello! I'm Alex. I joined dxw last month as their first Transformation Manager, working with Coca – dxw's Head of Strategy.
I'm really excited to be here as we expand the strategic support we're offering clients. That means working with teams to do the groundwork that happens before, during and after digital projects. By building in-house capability for our clients and helping them focus on the things that add most value to them and their users, we can ensure change is positive and sustainable.
My story so far
My career started in compliance – working for a global bank in the immediate aftermath of the 2008 financial crisis. Here I learned the art of finding solutions and managing change in complex, fast-paced organisations.
A desire to do something for the public good led me to join the Civil Service, where I worked across several departments in digital and technology roles. Two years at the Government Digital Service taught me how positive changes in organisational behaviour can be driven by relentlessly focussing on user needs, challenging clumsy or inefficient processes and structures and always asking, "Why?"
Most recently I led on change and innovation projects in the digital team at Southwark Council. The challenges faced by local government are similar to those in central government departments, but the pressures more acute – ever-shrinking budgets and increasing demands to help the most vulnerable in society. Rethinking service delivery, and the shape of an organisation, provides the opportunity to genuinely do better for less.
Why dxw
When the opportunity came up to join dxw, I jumped at the chance. Joining a team with a great track record of building and operating services that make life better for people, is a perfect fit for me. The growth of the company is a testament to the quality of the work, the team's approach and its ambition to make public services better.