Teaching Vacancies Service: our work with the Department for Education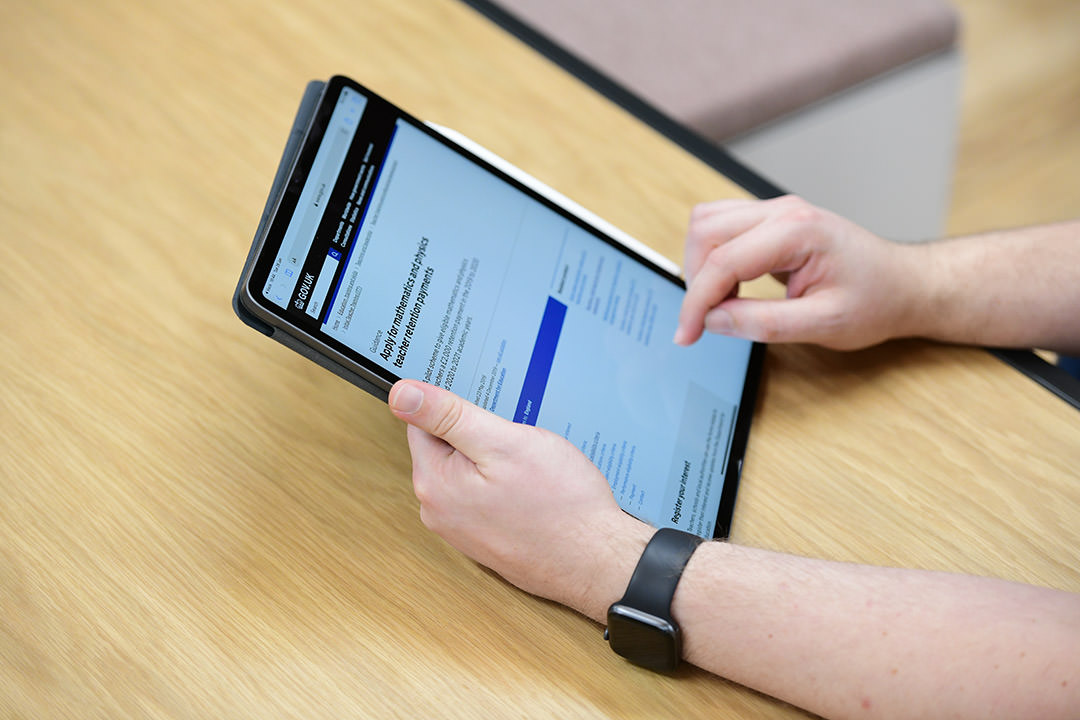 The team should be congratulated for the significant progress they've made
We're really excited to share that the Department for Education (DfE) and dxw team officially met all eighteen points in our beta service assessment for our work on the Teaching Vacancies service. In its report, the assessment panel said: "The team should be congratulated for the significant progress they've made." 
We've been working with DfE since 2017 through alpha and now beta as part of delivering on a manifesto commitment to "[create] a single jobs portal for schools to advertise vacancies in order to reduce costs and help them find the best teachers".
Schools spend an estimated £75 million annually on advertising recruitment vacancies. Designing, building and delivering the Teaching Vacancies service has been a steady effort to help schools have more control over their recruitment budgets and make it easier for job seekers to find teaching jobs.
Take a look at DfE's end of year round-up for more details of our progress throughout 2018.
Understanding user needs
Meeting all eighteen points in the beta service assessment means we've designed and built a service which meets the high quality standards of GOV.UK. That means a service that's based on understanding user needs, addressing security and privacy issues, using open standards, and with performance indicators that will help the team improve and iterate as more users engage with the service.
Posting once and being found in many places
One of the key components we designed into the service was ensuring all listings created in Teaching Vacancies generate structured job listing data in line with the Job Posting Standard. That allows listings to be picked up by other job listing publishers like Google Jobs and Indeed search results, so the vacancies schools post on the Teaching Vacancies service reach the largest possible audience.
Building a public service that helps users connect to each other
Teaching Vacancies is different from most digital public services because its primary function is to enable two different user groups, school hiring staff and job seekers, to connect with each other. A more conventional service, like Hackney Council's Report a repair for council tenants, is about connecting citizens to government (the only provider of the service).
The Teaching Vacancies service plays a bridging role between schools posting teaching roles online and teachers searching online for new opportunities. Being a good bridge needs in-depth user research with the primary user groups. Our research activities included:
conducting exploratory research to identify the lifecycle of posting a job online and search for a job online

prototyping and usability testing several iterations of the service with over 250 research participants across different devices, including desktop and mobile

putting the service through a digital accessibility audit

conducting assisted digital support research and building out the support model

running participant workshops where school hiring staff and users are the main designers
Teaching Vacancies roll-out plan
The work doesn't stop at passing the beta assessment. Currently over 2500 schools have registered to use the service with more being added on a regular basis. The aim is to have invited all schools across England to sign up by the end of January.
Here's DfE's provisional roadmap for when the service will be available in your area. If you are:
school hiring staff: you can find out when your headteacher will be invited to start listing vacancies on the

new site

a job seeker: you can find out when teaching roles will be listed in areas where you want to find jobs
If you'd like to learn more, you can search the interactive map and full information about the next stages can be found on DfE Digital's latest blog post.
Provisional dates

Regions included

Status of roll-out

From May 2018

Test phase – participating schools in Cambridgeshire, Peterborough and North East England

Complete

From July 2018

Remaining schools in Cambridgeshire, Peterborough and North East England

All schools invited

From August 2018

Schools from:

(3a) RSC region South Central England & North West London

(3b) RSC region East of England & North East London

(3c) RSC region North England

3a (all schools invited)

3b (all schools invited)

3c (all schools invited)

From November/ December 2018

Schools from:

(4a) RSC region South East England & South London (4b) RSC region East Midlands & Humber

(4c) RSC region Lancashire & West Yorkshire

Started

From January/February 2019

Schools from RSC regions West Midlands and

South West England

Not started