Making bench contracts work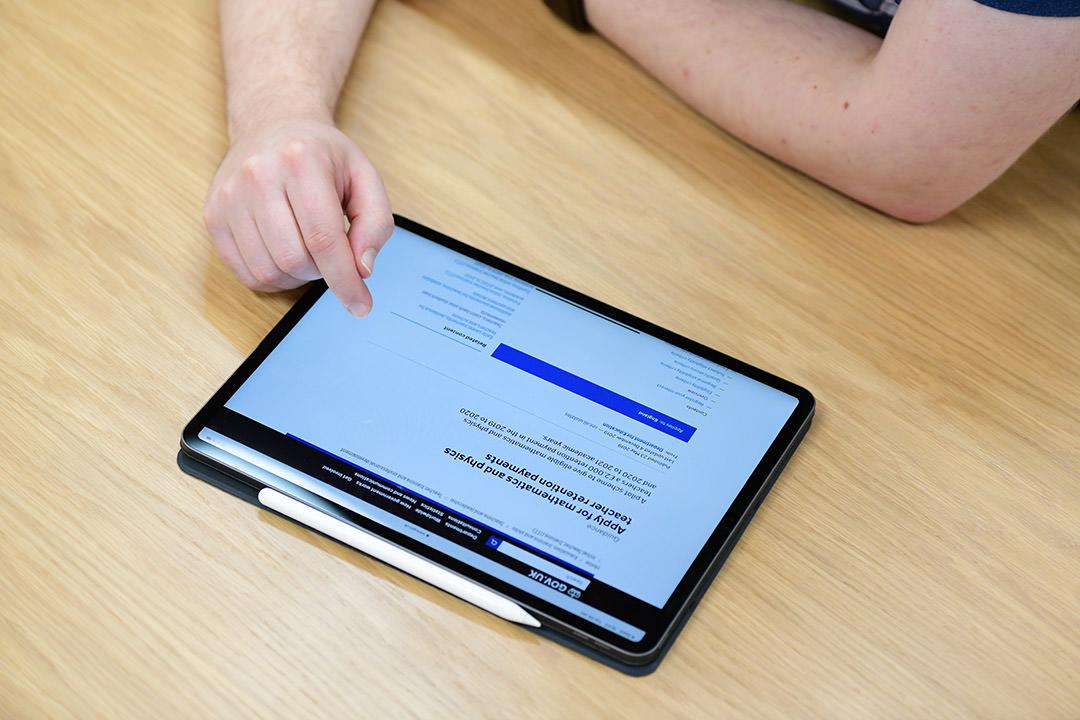 The pressure to deliver fast means that corners will be cut
I recently spoke to Public Technology about the future of government tech procurement and the potential difficulties SMEs face in bidding on so-called "bench contracts".
Bench contracts are when a buyer procures an organisation to provide teams or individuals with particular specialisms at short notice. Done the right way, this could be a way to fund teams rather than projects, or take a "one team, many outcomes" approach. But if they go wrong – and they often do – you risk reducing the ability of teams to do good work and, as a result, eroding the quality of public services.
Making it work
At dxw, we're open about our views and always engage constructively to find the right way ahead. We have bid for, and in some cases won, contracts like this so we have some practical experience of how to get the best value from them.
As bench-style procurements are becoming more common, there are some things that would help these arrangements create better outcomes for users, as well as buyers. And ultimately for all of us as taxpayers.
1) Set realistic start dates
Sensible start dates and mobilisation times will allow suppliers sufficient time to mobilise the right team for the job. Just as importantly, it gives buyer teams time to be ready to start work.
In reality, the pressure to start immediately means neither buyer nor suppliers are ready to achieve anything valuable. And that means you will spend the first few weeks of any engagement getting the team in a position to start work and understand the brief.
2) (Genuinely) work together
Contracts like these require a close partnership and trust to deliver real value for users and buyers alike. That means a partnership where the suppliers can use their expertise to influence and shape the project portfolios to best meet the needs of users.
Partnerships can be particularly helpful to build capability and support for smaller and medium sized organisations or functions, where a small number of experienced people can make a huge difference to the future success of the work.
You need to work alongside your chosen supplier as they will not have the knowledge of the business and the ability to operate within it without that context.
Our work with the Maritime & Coastguard Agency is a strategic partnership to deliver a series of projects all working towards the same organisational goal (to become a digital organisation). We have started with a pre-discovery project which is designed to get the organisation to the best possible place to start. We will begin the first discovery with confidence that we have a pipeline of future work that is focussed on the right things and we can staff appropriately.
Buyers need to honestly appraise their internal capability and ability to operate these type of arrangements. Managing a large portfolio of work is hard, even for the most digitally mature organisations. It requires experience to understand the necessary trade-offs and inevitable compromises, while maintaining a focus on user needs and quality.
3) Use the Service Standard
The Service Standard is not a veneer that can be applied afterwards. It must be the bedrock on which the product or service is researched, built and operated. The danger with rapid deployment and the pressure to deliver fast means that corners will be cut. Meeting the Service Standard should not be one of them.
4) Encourage partnerships
One of the ways these contracts could add value is if they are designed to be as friendly as possible to SMEs working together.
Different companies bring complementary skill sets and capabilities. For example, at dxw, we currently partner with Sarah Richards' Content Design London, AI research consultancy Oxford Insights and Sheffield based researchers Paper. We recently wrote about working in partnership on the Global Digital Marketplace discovery.
When we won a two-year contract to help Ofsted run discoveries, a specific part of the procurement focused on our wider network; the other organisations we work with and the specific capabilities and specialisms they brought. There were also questions about how we could scale to support multiple projects at any one time.
The language was key in that example, the buyer was explicit in describing how the opportunity was suitable for SME partnerships. Buyers want to access the best talent available and working with more than one SME is a way to do this.
The harsh reality (and why doing things this way is so important)
I understand why bench contracts are attractive.
During 14 years working in central government, I saw first hand the commercial realities that organisations face. Procurement can be painful and there is often a disconnect between commercial teams and delivery teams. Given the effort involved in procuring new services or suppliers, teams want to do as little procurement as possible.
On the surface, bench arrangements offer buyers the flexibility to draw down against existing contracts to bring in teams or individuals to meet challenging deadlines in shifting contexts. All without having to engage in drawn out business cases, procurement exercises, evaluation and everything else involved in bringing in suppliers.
The but…
However, the pressure to spin up teams or provide individuals at very short notice – 2 weeks is often the ask – reinforces short-termism and impacts on quality.
Working in this way doesn't help organisations build their own capability or retain their own history and institutional memory. And no supplier, whatever their size, is going to have a team of good people just sitting waiting for a call.
Our typical lead time is 4-6 weeks to assemble a large multidisciplinary team. That's the commercial reality if you want high quality people to work on your projects. Suppliers can always juggle their schedules to spin up teams quickly but this means shrinking or swapping teams elsewhere. This will impact on other clients' projects and, at some point, your own.
Some larger suppliers might have an army of juniors available to place in public sector teams, but it's unlikely they will have the capability to build services that meet the Service Standard.
So, what next?
Our COO Poss and I went to a Crown Commercial Service-sponsored event a few weeks ago with a number of our SME peers where there was an honest discussion about many of these issues.
There will be more to come, and we hope to see other SMEs getting involved so we can hear the full range of voices. As a community, we have to get this right or we risk a return to the oligopoly of old where a small number of big suppliers dominate and we all suffer the consequences of poor service delivery.