Humans of dxw: my dad's role in my career and my love of tech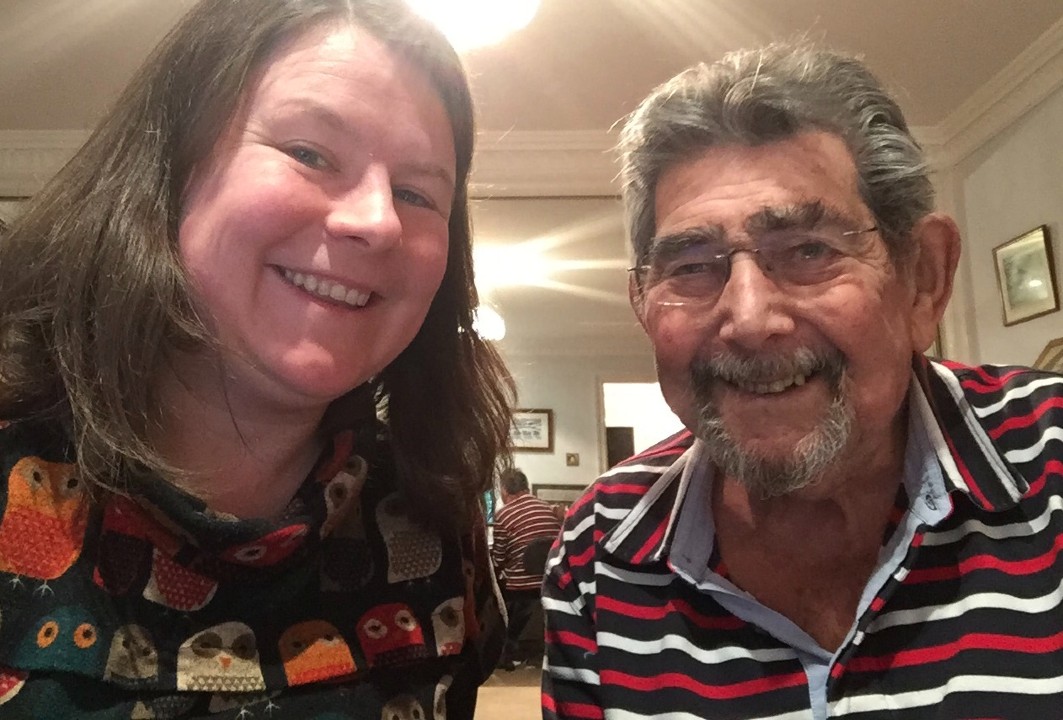 Dad loved to hear about the different things I was trying and he enjoyed the connection we had through our love of tech
My dad loved computers. He introduced them into his haberdashery company, Edward E. Lazarus Ltd, in the late 70s, despite his father thinking they were a fad. He bought his first home computer, a BBC, in the 80s and I inherited it when he upgraded to an Acorn, and in turn an Apple when he decided they were the brand for him.
Knowing technology was the future, Dad got me extra IT lessons when I was 10 years old, to help me keep up with all the programs we were learning. Maths wasn't my strong suit and Dad knew that I might struggle, he so wanted me to enjoy all the capabilities of my computers but mainly I played Zool and Chuck Rock.
Obviously, I inherited Dad's love of computers and it has played a huge role in my career, even though it's not been a typically technical one, and it eventually brought me to dxw.
Moving from acting to tech
I shared another love of my Dad's – acting – and he was very supportive over the years at my attempts to pursue this career. I came to London after studying Drama and English at Aberystwyth University with the intention to get some office jobs and to try and get my break. However by my late 20s, I'd decided it wasn't for me and that I was enjoying the business world instead.
While I was working as a Team Assistant for Capita Symonds based at the BBC, I knew I wanted something other than a clerical role and became a super user of various business applications. Though I was limited there as a woman and an administrator, it taught me a lot about what I was capable of and I was fortunate to have a mentor that pushed me to move on.
Eventually I landed a job at Skype and decided that working in the tech industry was a better home for me. Dad loved Skype and called me often, sometimes in meetings, as he could now see when I was online! Skype was the first organisation where I could see a path to a more fulfilling career. It also made me realise the importance of having passion in the mission of the company you work for. In this case, to provide such a life changing product that brought people together and to do it for free.
I also felt empowered by the people I worked with there that I could have a career outside of the traditional paths I had felt guided towards by school, my early work experiences, and my gender. I was then headhunted into another tech company as an Office Manager. Unfortunately the majority of the company was made redundant within 9 months but it was a blessing in disguise as following some time with a life coach, I renewed my focus, and found my way to dxw.
Not all tech jobs involve code
My journey of discovery has continued and I've done many things that I never thought I would because of dxw and the confidence my dad instilled in me.
I've spoken at events about what we do and how we're trying to make things better. I've done a massive variety of work in the Commercial Operations team and had the chance to develop my craft as an HR People Manager. The technical knowledge I've learned has made me more effective in that role and in feeling part of the public sector tech community.
I've also developed my understanding of and passion for diversity and inclusion, something my dad again instilled in me. He viewed the world from a Jewish man's perspective with an openness not generally expected of a person of his generation (1920s). I've met so many people he would have loved to have spoken to, through inclusive events I've been involved in running or attending like 300 seconds, Ada's List, and UKGovcamp.
I've also had the opportunity to learn a bit about WordPress and dipped my toes into it by creating websites for a theatre festival and dog training club. Dad loved to hear about the different things I was trying and he enjoyed the connection we had through our love of tech.
Since he passed away in January, I've been looking at all the emails he sent me over the years. So many life events covered (and silly forwarded jokes we shared), it's a precious gift to have this correspondence.
I've been so glad of a chance to share this story in time for Father's Day. My dad inspired me to keep up with the latest technology and also to be innovative, to try and make things better for others, and to be kind. The best legacy I could ask for and one I'll now pass to my son.