dxw is now owned by its employees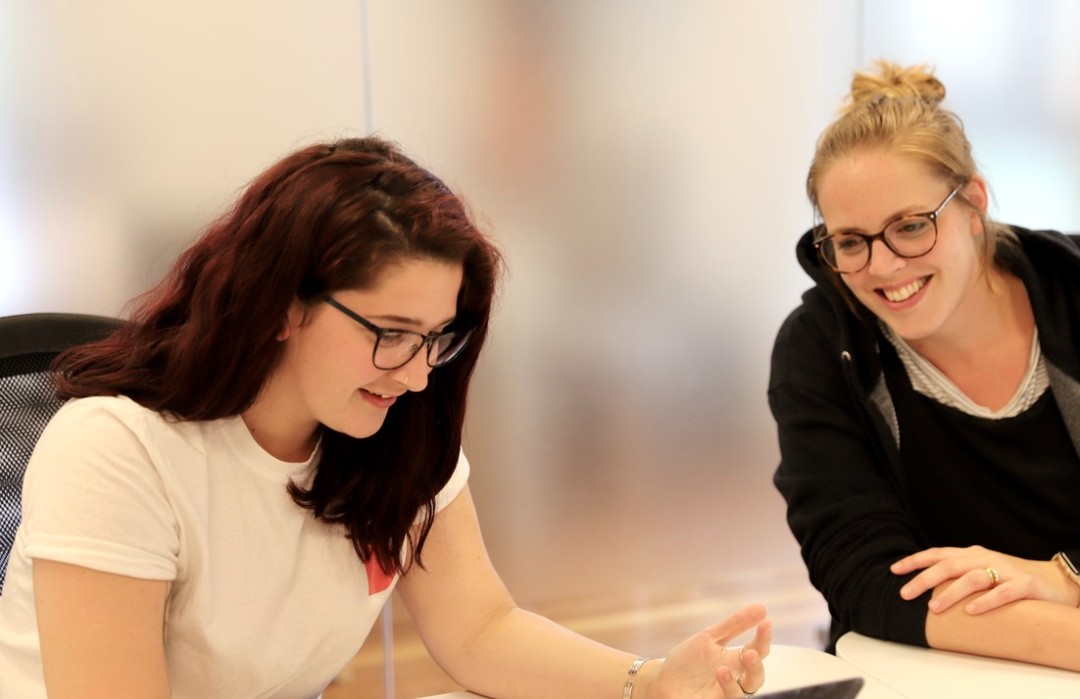 Far more than the things services are built from, it's the way services are built and operated that matters
Last week was a pretty big week.
After many months of planning, discussing and deciding, dxw's directors and I finally put pen to paper and signed the contracts that have made dxw into an Employee Owned Trust (EOT), putting its future into the hands of its staff.
For me personally, this moment has been long in the making. I never felt like dxw's mission could be protected in a trade sale, and I knew I didn't want to be at dxw's helm for my whole career.
When we collectively learned about EOTs, we all found the idea compelling. It seemed to be just the right way to shift the power and the value in the business out of my hands and into those of the people who are now responsible for generating it: the staff at large.
So, as of now, dxw's day to day operations are in the hands of Dave and the directors, now formally appointed as statutory directors of the business. I'm selling all but 7.5% of my shares to the new trust, and I'll become a trustee, along with 2 members of staff and 2 independents.
It's difficult to overstate how grateful I am to Dave Mann, our managing director, who has brought a deep well of strength and empathy to his role; William Heath, whose counsel and constancy have been invaluable; Lily Dart, whose enviable drive and focus helped us to turn our first major corner; our directors who are all so extraordinarily accomplished; and the wider team – past and present – whose work, energy, and commitment have been vital to everything we've done.
I may have got us started, but you're the ones who've got us here. You're all amazing.
Our mission and future
Part of the work that we've done to create this new structure for the business has been to formalise the mission that we want dxw to pursue. This mission, and the values that support it, are now part of our constitutional documents.
dxw's board, and the trustees that oversee it, are obliged to run the company in accordance with that mission. They have an explicit legal obligation not only to act in the interests of dxw's present and future staff, but also in the interests of the end users of the services we build.
Because – since I started the company in 2008 – that has been its real purpose. Not just to build nicer websites for people to use, but to change the way that government works, for the better. Because exemplary public services aren't made by the best, most cutting edge technologies, nor the cleverest processes: they're made by people.
Far more than the things services are built from, it's the way services are built and operated that matters. And that's a function of the people, their diverse perspectives, and their culture of work more than it is of the technical experience that they bring to bear. Good technology is necessary, but it isn't sufficient.
As I move on from my current role to become a trustee, that's the perspective I hope I'll leave, and the future I hope we'll try to build.
One where public services fit seamlessly into users' lives, and are usable and accessible to all – especially to those most in need.
One where dxw, and its peers in the market, will help government to spend less money on technology, so that it can spend more money on the services that society needs in order to protect its most vulnerable members.
One where everyone involved in the design and delivery of public services uses the combination of their experience, technical expertise, public service ethos, and metta not only to produce better services, but to radically and permanently improve people's interactions with government in general.
In my new role as a trustee, it'll be my responsibility – along with the 2 employee trustees and 2 independents – to help the board navigate the company towards this future.
I can't wait to get started.