Introducing dxw's Strategy Team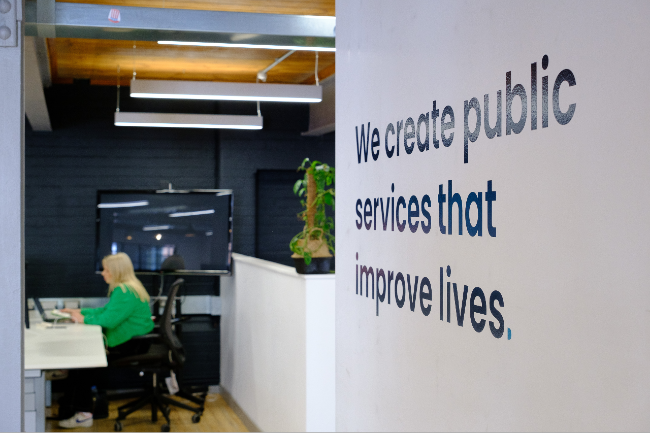 Broadening out what we do means we can work on new types of projects
Last year we formed a new team at dxw that's dedicated to our strategy work. We've grown our strategy capabilities over the last few years, so it felt like the right time to build a team that could focus on this work.
I head up the unit, working closely with Molly, our Business Analyst and Michelle, our Strategy Lead. We've started small, balancing the delivery of strategy projects with business development for this new area of work, developing our practice and growing our network. We're hoping to expand the team in the coming months (keep an eye out if you might be interested!).
Broadening out what we do means we can work on new types of projects and support different types of organisations, and we're able to draw on the expertise of the full range of digital specialists we have in dxw where we need it. Recently we've been working with Citizens Advice, the Open University, and the Royal Society of Arts. Along with organisations in the health sector, local government and charities.
What we mean by strategy
When we talk about strategy, we mean enabling organisations to decide what to do and how to do it. This might involve: 
understanding how things work at the moment

identifying and planning how to improve what you're doing

deciding where or how to start a piece or work

solving problems

building capability

embedding new ways of working
Why it's important to us
The strategy work we offer at dxw is about engaging with organisations at an earlier stage, and supporting them to make decisions and then plans about what they'll go on to deliver later down the line. 
We think strategy projects have particular value because they help our clients decide what, and how, to deliver their desired outcomes and, if it's appropriate, whether there's a viable technology solution. 
Fundamentally, it's about using our delivery expertise in new ways to make a positive difference for people and organisations. 
What makes strategy work different
There's a strategic component to all of dxw's work, but strategy projects are a different shape to our core digital delivery projects. Strategy differs from delivery in a few ways: 
Enabling rather than owning: our main focus is to support and enable clients to do things themselves.

Engagement style: length and concentration differs, we work on a project for a longer and elapsed period of time dipping in and out at key points, or make shorter term interventions. 

Earlier involvement: we're involved earlier in the process, in shaping and guiding further work a client goes on to do.

Purpose: projects are less about products or services, and more about organisations and people.

Team shapes: with fewer full-time team team members, and some time from other dxw people offering a variety of specialisms.

Methodology: agile principles still apply, but because projects don't centre around development work, project sprints are more flexible.
We've just launched a new page on our website which explains the services we provide in more detail. Please take a look and let us know what you think.