Volunteering with Coding Black Females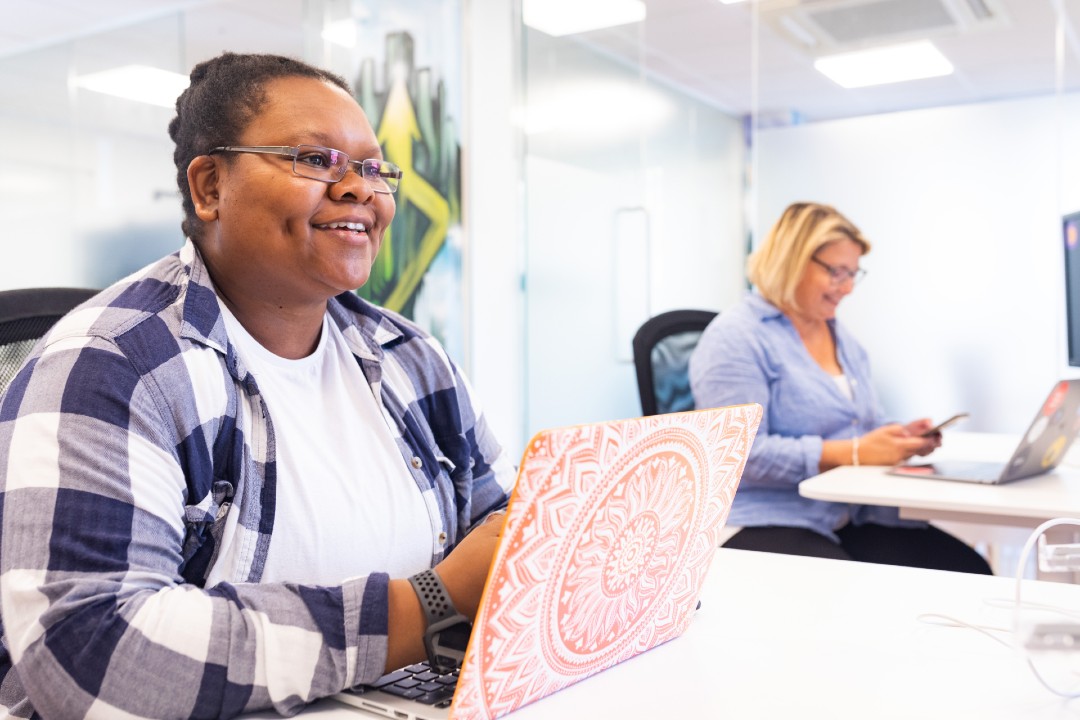 Coding Black Females provide support for Black women who are interested in learning to code
Where are the Black women in tech?
It took me a long time to transition into tech and while I was doing it, I didn't know anyone who looked like me. When I went along to events, I always wondered, 'why aren't we in these spaces?' There weren't many people in my LinkedIn network who looked like me either, so there was no-one I could ask.
That's when I went looking for other Black women in tech and joined Coding Black Females. It's a non-profit organisation that was created in 2017 to address the underrepresentation of black women. It's now the largest network of black female developers in the UK, and our mission is to grow the community of black women in software development and technical roles from entry level to executive level. We always reflect on how we wouldn't be where we are today without dxw being our first sponsor.
Sometimes I wonder how much further on I'd be in my career if I'd known there was a group like Coding Black Females when I left college.
How I support Coding Black Females
Since 2020, I've been helping deliver the mentoring programme that Coding Black Females runs in partnership with The Guardian. It's a 12-week programme where the Guardian provides mentors and Coding Black Females provides the mentees. Participants decide how often to meet and what they want to focus on. At the end of the programme, mentors and mentees get an e-certificate and they're invited to a presentation day where they can demo what they've built.
Last year was the third time I'd delivered the mentorship programme with The Guardian where 15 mentees had participated. We know that mentors aren't just for beginners, they can be helpful even when you're a mid-level, or senior, developer. So this time, because people often assume that this programme's only for those who are just starting out in their careers, it was also specifically advertised for people who are looking for more of a leadership role too.
My focus for the past few months
In the last few months, I've been busy in the background helping to streamline and formalise the processes involved in running the mentorship programme. Making sure that all our data's in one place and adding in automation as and when we can.
In the beginning, it was just me and one other person working on the programme. So it's nice now to have a proper team and be able to share the workload as the demand for mentorship has increased. We only started properly collecting data last Summer, and since then we've had a total of 167 mentees.
Our best year yet
So far, 2022 has been a great year for Coding Black Females. Our leadership team are no longer just volunteers, we now have 8 employed members of staff and we regularly take on apprentices. At the beginning of the year, Charlene Hunter, our founder, was awarded an MBE. Even though it's a massive honour, it hasn't gone to her head. When I say to her, "you're a natural born leader" she says, "I don't feel like a leader" she's just so humble and sincere about it.
In December 2021, I was given an award for, 'Driving the Coding Black Females mission'.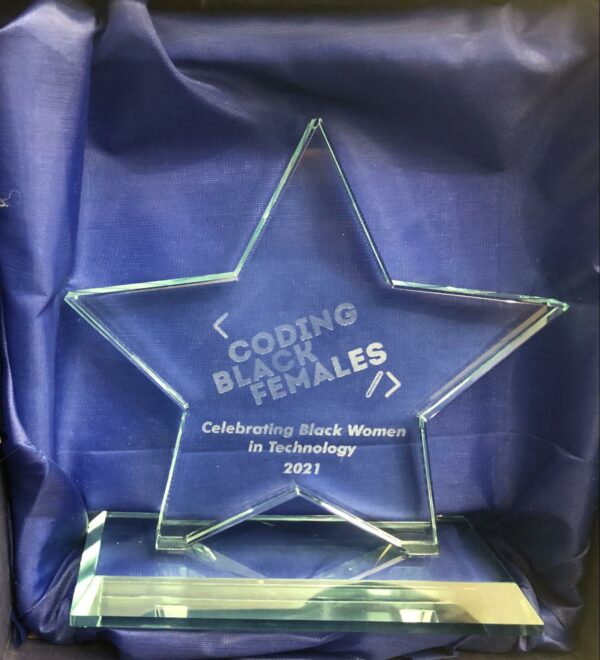 Last year, I felt like I didn't do enough for the community because I was so busy with my day job (Junior Operations Engineer). So the award was validating and showed me that I really had.
Tech industry awards like this do help, because they acknowledge and raise awareness of the work that people are doing to diversify tech. It's a chance to shine and highlight the community as a whole. They also prompt people to reach out and so help the community grow.
We're holding our first CBF festival this summer which is a virtual conference with an in person after party. The conference is open to everyone, I'd encourage you to come along and find out more about what we do.