How we're making a difference on things that matter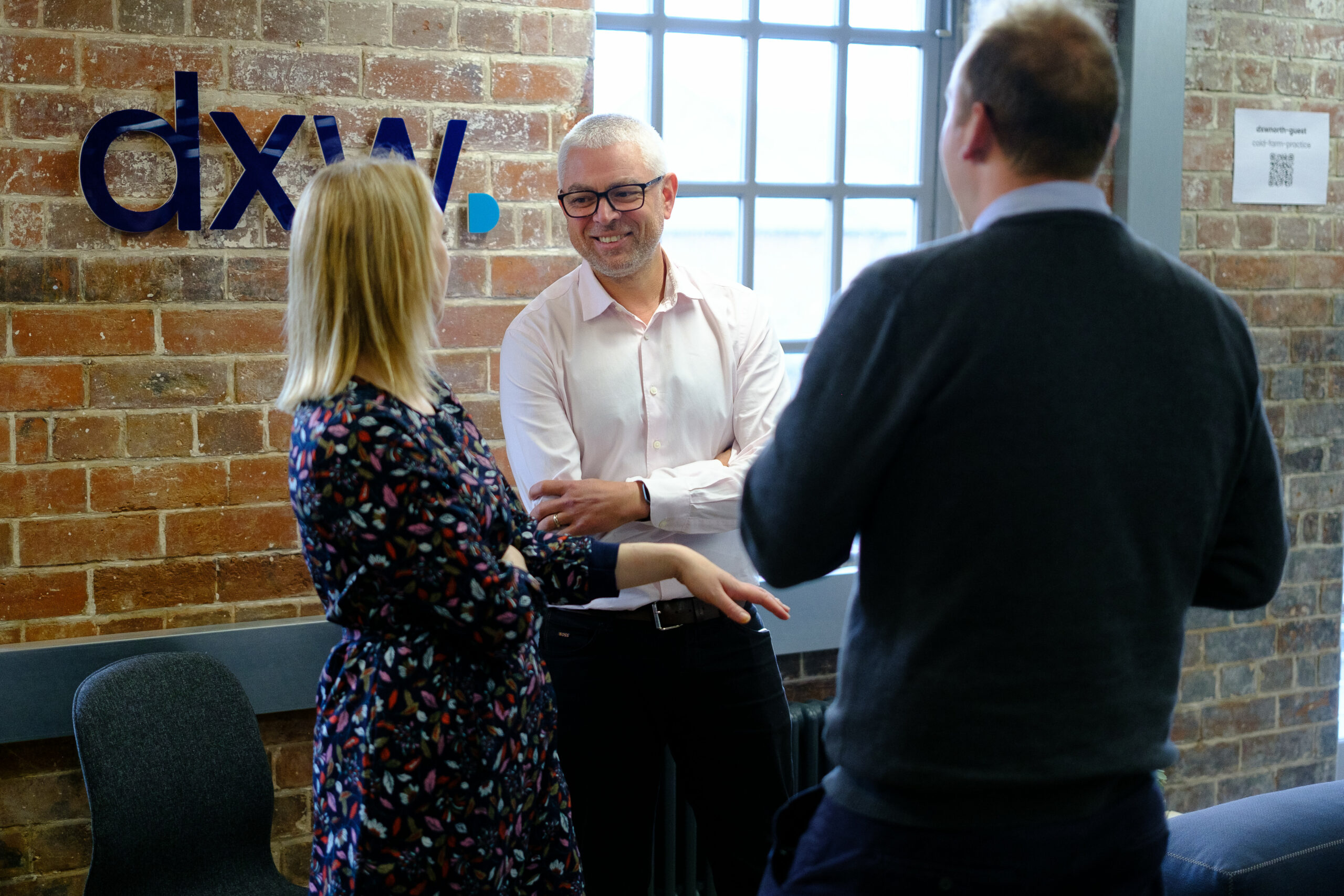 We've committed ourselves to running dxw in the interests of the people we build and run services for
As part of our regular look at how we're performing, we also think about the impact we're making on society. It's one of the main things that motivates us to come to work at dxw.
When we became employee owned last year, we committed ourselves to running the company in the interests of the people we build and run services for, as well as our staff, by writing that into our deeds. It's really important to us and our Board of Trustees that we keep delivering on our mission – to create public services that improve lives.
With that in mind, I wanted to share some of the work we've been doing in the past few months and the difference it's making. It's down to a great team effort, working together with people in government and beyond.
Supporting the most vulnerable people
Through our work with Her Majesty's Prisons and Probation Service (HMPPS), we're helping prevent people leaving prison and ending up homeless and living on the streets.
Approved premises are the places people go when they leave prison and they're a critical part of the justice system. We've been working on an approved premises alpha to improve how people are found accommodation and support the management of beds.
Advice for anyone who needs it
Citizens Advice describes its mission as, "giving people the knowledge and confidence they need to find their way forward – whoever they are, and whatever their problem."
This quarter, dxw teams worked both on technical projects like migrating to a new publishing platform and provided in-depth analysis to policy teams to help them with high level strategy.
Citizens Advice publishes all sorts of content for people in need, but this is much more than just a publishing project. The data generated by this content provides rich insight for policy makers to understand the problems people are facing right now, in the face of the biggest squeeze on household income in decades.
Making sense of the planning system
Working with the policy team at the Department of Levelling Up, Housing & Communities (DLUHC), we brought together a single view of how the constituent parts of the planning system are connected. We showed how the system operates from the perspective of its users and where the main risks are to achieving successful planning reform.
Thanks to our work, changes to the planning system can now be considered in terms of their impact on the system as a whole. Policy makers can make more considered changes that will work for those operating the system, and the communities that depend on it.
Working with schools
Schools are the bedrock of our communities and this quarter saw us win our biggest contract yet to work with the Department for Education (DfE) again, on a number of projects over the next couple of years.
Our work will have an impact on schools and pupils. We're in mobilisation mode at the moment and we'll see this work ramp up in the coming months.
Opening up data in the legal system
The National Archives is one of the world's leading digital archives and, in the last quarter, we worked with them to build and launch a brand new service to publish court judgments.
Anyone, from members of the public, to legal professionals and publishers can now easily search for court judgments on any device. The data is machine-readable and available under open source licence.
Dr Natalie Byrom, Director of Research at The Legal Education Foundation, told GOV.UK:
"The launch of the new judgments service at The National Archives is a hugely significant step for open justice. For the first time, the retention and preservation of judgments from courts and tribunals in England and Wales is guaranteed under primary legislation, as is the right for the public to obtain access to these documents."
Shipping, iterating and improving
We worked on another piece of vital digital infrastructure with Department for Business, Energy & Industrial Strategy (BEIS) developing a private beta of a register of regulated professions.
In short, this service means that professional qualifications in everything from healthcare, education, and the legal profession can be recognised in law. This service replaces an existing EU database and will be a critical foundation in any future overseas trade deal.
Also with BEIS, we continued to iterate the Report Overseas Development Assistance (RODA) service, which tracks UK overseas aid spending helping some of the most deprived communities in the world.
Vital information available 24/7
dxw teams also continue to operate and support critical national infrastructure like the NHS England site. As we emerge from the pandemic, supporting our NHS has never been more important and I'm proud of the part dxw plays in this.
Well done and thank you to everyone who's been involved in this work.