My first year as an Associate Designer at dxw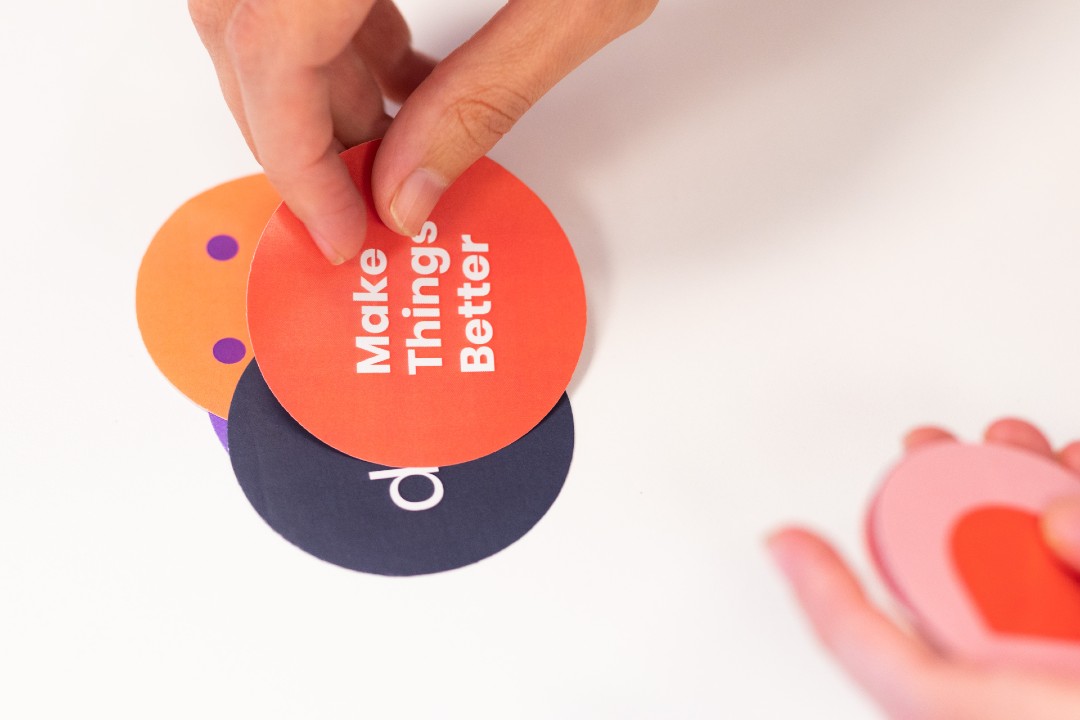 I'm grateful for the team here that have made my experience so far so special
Hi everyone, I'm Beth, an associate designer at dxw. Today marks my one year anniversary at dxw, a whole 365 days that I've been here. When I was younger and school days felt like they lasted forever, my teachers used to say "you'll realise how quick life goes when you leave school". Well now I realise that's true.
When you're quickly moving from one project to another, it's often hard to sit back and reflect on what went well and not so well. So this post summarises what I've done in the last year.
Getting into design
My interest in designing for the public sector started at university when Eddie Shannon, a designer at the Ministry of Justice (MoJ), came in to speak about digitising the service 'Visiting a person in prison'. I started to think about all of the touch points that we have with the government, from the day we're born.
I started an internship at the Home Office where I developed my skills and knowledge of the GOV.UK design system, service manual and how digital teams work across government. I learned a lot, including, front-end development, the different ways that portfolio departments tackle projects and the importance of accessibility and research.
After having time away from design, and taking time out to travel, I was pretty nervous coming back to a company and getting in the flow of doing design work again. But dxw has made me feel at home. There have been endless opportunities to learn, and to grow, and I'm grateful for the team here that have made my experience so far so special.
Projects I've worked on
Over the last year I've worked on a mixture of projects, from designing the dxw branding for Pride month, to designing digital services for MoJ. It's been a lot of fun, and I've had new experiences, and opportunities to try things, on each project.
I'm new to working in an agency, so it's been interesting to learn how to move from projects with one client to another, and to experience working in different phases of the agile delivery cycle. There have been so many opportunities to contribute to other projects and communities across dxw too.
There are always a variety of projects available, and I'm lucky to have experienced working on both GovPress projects and Delivery+. GovPress build, develop and host for a variety of public sector organisations using WordPress. On the other side of the business, Delivery+ teams are collaborative multidisciplinary teams that blend to design and deliver services with clients, using agile processes and methodologies.
At the end of last year, I spent some time working for the Safety Tech Innovation Network. We re-designed the existing website and created a small illustration library. It was a fun project to work on. We were able to get creative, and work outside of the GDS design system. The client reached out again in the new year for more illustrations to add to their library, and it's been great to do some more.
Within my first month on a project with HS2, I had the chance to present at an all staff show and tell. Since then, I've facilitated design workshops with various clients and presented at many shows and tells. There have been constant opportunities to learn and develop through workshops run by internal dxw members, (including workshops on facilitation and Figma). It's been great!
Helping to build the Design Community
Last year I joined the Design Community Champs, a group of designers and researchers who are the voice of the wider design community at dxw. We're here to have fun, learn from and inspire each other, and have brought new rituals to the team to encourage us to spend more time together whilst we're working remotely. It's been a great opportunity to come up with new ideas and get the team together to support each other.
As a junior, I sometimes struggle with imposter syndrome and doubt myself. But working in project teams, with my manager and other designers has helped me to phase out the negative thoughts. There's so much support available, and always opportunities to learn about others' approaches and methods of working. Being able to learn from others' ways of working and adapt them to my style has been key to my development.
Working with people from across the UK
On my first day we had a welcome lunch where lots of dxw folk came to say hello. Ellie (our HR Administrator) shared a map of where the team is located across the UK, and asked me to put a dot on it to represent where I live. I was amazed at how spread out we are, which makes it really special to me being here.
We have a diverse group of people from different backgrounds working together at dxw. Although I still haven't met everyone, I'm sure I'm pretty close now. We predominantly work remotely, but there are always opportunities to pop into the office and to catch up with others. I've worked in both the Leeds and London offices, and attended special events like the design team away day and the annual Christmas and Summer parties in London. I've never felt miles away from the people that I'm working with which is mainly down to the transparent and friendly culture here at dxw.
dxw is special
dxw is really special. People here support each other. It feels more like a family, than a place where we work. There's a lot of transparency and openness across the team, and there's always a place to reach out for help, no matter what you're looking for. Someone here is always willing to give you a hand. We also share regular updates from client and internal projects through Slack channels and show and tells. It's an exciting place to work, knowing that there's so many opportunities to learn.
Looking to the future
The impact that dxw has had on my development has been phenomenal. I've had the chance to grow and improve my design skills through working with multidisciplinary teams, whilst also increasing my confidence through facilitation at workshops and presentations for lots of projects. I can't wait to grow and develop new skills. People are so kind and generous with their time, and they're willing to help others to advance.
It's great to meet new people from different backgrounds and skill sets who work together as one team. It really excites me thinking about my future at dxw, and I can't wait to see what's next.