UK Health Camp 2018
Earlier this month, we headed up to Manchester to take part in and sponsor UK Health Camp 2018.
UK Health Camp brings together a variety of individuals, all passionate about initiating and implementing better healthcare practices and services in the UK. Having worked with The Department of Health & Social Care, NHS England and on NHS Jobs, we were proud to sponsor an event which supports innovation and discussions on UK healthcare.
Participants interested in design, digital technology for healthcare took part in sessions to openly discuss the full range of healthcare initiatives happening around the UK. These ranged from the use of digital to assist with physical mental illnesses, how civic hackers can contribute to the use of data in healthcare, to the Secretary of State's tech agenda.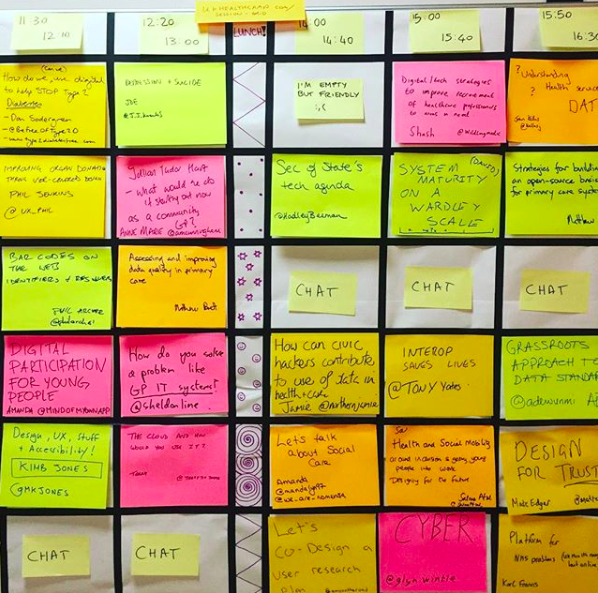 The role of user research in healthcare
Amy Marie Phillips, one of our user researchers, held a session to co-design a user research plan to hypothetically extend the NHS 111 app to allow people to inquire about people other than themselves, something the app currently does not support.
Participants discussed questions they would need to ask before this feature could be added and worked on identifying the potential users of the app.
The group were able to identify several user groups – parents, teachers, primary caregivers, people who don't have a registered GP were amongst many groups who may want to use NHS 111 on behalf of another person.
The aim of this session was to show how a research plan is put together. It's only by asking the right questions, can you identify the users and build a plan (and then a 'thing') that people genuinely have need of.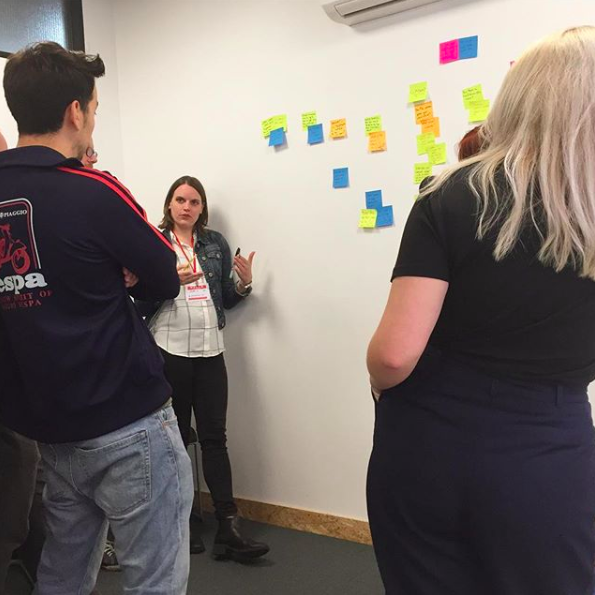 Amy explained, "Often user research is a bit of an afterthought. People use it to validate what they've already done. But actually, you can not only ensure you're designing the right service for the user but also de-risk the project by making sure you're building the right thing."
At dxw, we strongly believe that the best services are created when we develop an understanding of why and how people use the service being built. Amy's session showed how building long-term inclusive, effective and resilient services must involve gaining reliable insight into users' needs and behaviours.
As a follow-up, we've created a quick survey to discover how user research is carried out in organisations across the UK. We'd love to get as much feedback as possible and hopefully share our knowledge on best user research methods and practises. You can take part here
Thanks to everyone who organised this year's UK Health Camp; this year saw a wide range of engaging topics and discussions and it was great to see so many people interested in making a change to delivering user-centred and accessible health care services that can bring about positive outcomes.