It's time to step down from Head of Research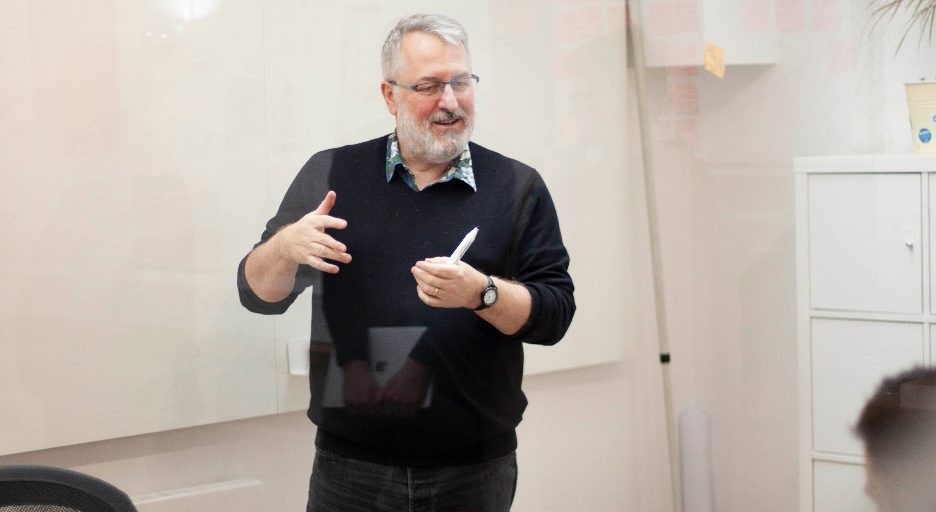 I'll spend more of my time working with our clients, while continuing to work with the researchers and wider design team at dxw
August 2021 is quite a big month for me.
I'll have my 60th birthday. And it's my 3 year anniversary at dxw.
In some ways it's just another month in just another year. In other ways, it's an important milestone and an opportunity to reflect.
What's next for me
The last 3 years at dxw have been thoroughly enjoyable and rewarding.
I'm proud of the work we do to create public services that improve lives. With organisations from central and local government, health services, regulators, and charities.
And it's been wonderful to see the different ways dxw has grown and developed over that time.
I work 7 days each fortnight, which is a good and sustainable pace for me right now. And I'm really enjoying spending more time working in teams, on projects.
But it does feel like the right time for me to take a step further into Vanaprastha.
So this month I'll be stepping down from my role as Head of User Research to become a Principal Researcher.
I'll spend more of my time working with our clients, while continuing to work with the researchers and wider design team at dxw to strengthen our practice.
What's next for research
The practice of user research in government has evolved very quickly in a very short time. It's hard to imagine that we started the User Research in Government blog just 7 years ago in 2014. And published the DDaT description of the User Researcher role as recently as 2017.
Our practice will and must continue to develop.
There is rightly more emphasis on issues of participation and power. On individuals, staff, and communities properly participating in the creation of the public services they use, operate, and are affected by. There's work for us at dxw to do there.
The research we need to do isn't just about the people who might use a service. It's about organisations, and their goals, structures and policies. It's about people like staff, families, carers, businesses, and communities who may be positively or negatively impacted by services. And it's about a deeper understanding of all aspects of the performance of services. Should we change our titles from user researcher to design researcher, or to simply researcher?
Many of our practices were established in large organisations providing essential services to national populations. How should research work in specialist third sector organisations? In smaller health service units? In parts of local government with services used infrequently by relatively few people? How can dxw make research affordable and effective for these clients?
And as research practices grow, we've learned that we need more than an ever larger pool of researchers. Many bigger organisations now have effective ResearchOps to support researchers to plan, do, and apply good research at scale. How should we work with the research ops people in our client organisations? At what point might a growing dxw need our first research ops person?
We're looking for an Interim Head of Service Design and Research
Our design team is growing in numbers and capability. And we're now looking for an Interim Head of Service Design and Research to help us continue that growth.
The role is interim to allow the space for existing team members to develop and grow their skills and experience.
If you'd like to chat informally about the role, please contact me on Twitter or email me. Or you can contact Coca on Twitter or email Coca, our Director of Design.