Being dxw's first employee trustees – what it means to us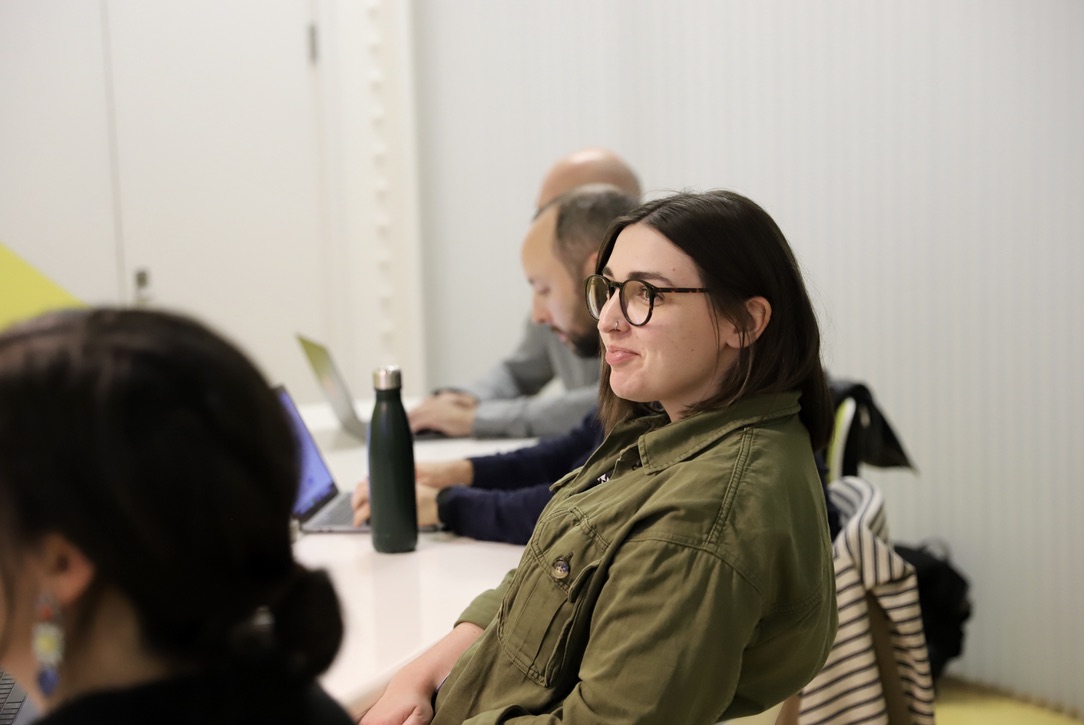 We believe employee ownership gives us some real certainty for the future
You may have heard that dxw is now owned by its employees. As an employee owned business, we now have a Board of Trustees that oversees how dxw is performing and being run on behalf of the staff.
We're the first 2 employee trustees to sit on that board (alongside our normal jobs) after being democratically elected by the dxw team a few weeks ago – a process that colleagues designed together. We're right at the start of all this and wanted to share how we got here and the kind of things we'll be doing over the next few months.
Why employee ownership?
We think employee ownership is the right thing to do for lots of reasons, it will:
help staff to have a meaningful say in how the business is run
make sure dxw retains and strengthens our mission and values
allow every employee to share in the company's success
provide commercial stability
We believe employee ownership gives us some real certainty for the future. Successful businesses like dxw often get bought up by larger companies and sometimes along the way lose what makes them special. As an employee owned business, we will remain independent. As long as there's work for us to do, we'll be here to do it.
What do trustees do?
We're pretty new to this, so we're still learning, but the fundamental thing is that we hold the Board of Directors at dxw to account and make sure they're running the company for the benefit of all employees, both present and future.
We also make sure that the company is acting in line with its mission and values, which as Harry mentioned, are now written into the company's founding documents. That means we're responsible for making sure the people who use the services we build are considered and represented in the decisions made by dxw.
Our first job was to represent the employees in the purchase itself – to make sure that the deal on the table was the right one for them. As for the future, we're not exactly sure what that looks like yet, but our list over the next few months includes things like:
supporting the company in setting up a staff council and internal democratic processes, that will eventually choose new employee trustees to replace us
learning from other employee owned companies via the Employee Ownership Association
finding 2 independent trustees to join us and provide an outside viewpoint
working with the Board of Directors to outline our new governance requirements
holding our first trustee meeting, reviewing board reports, and making sure everything's working for the benefit of employees
Kath's reflections on being an employee trustee
I joined dxw back in early 2019 as a Delivery Lead. At the time, one of the main reasons I joined the team was the services we were delivering for users. I'm now lucky enough to say that I've been able to work with a brilliant team made up of genuinely good people for the best part of 2 and a half years.
In my role as a Delivery Lead, I'm a servant leader. This means that it's my job to help others do their best work. We should create working environments where people feel fulfilled, happy, and assured, and that the range of diverse experiences we each hold are represented. I think being employee owned will help us to further solidify this for those who work here now and those that join us in the future.
So it's feeling pretty special to have been given an opportunity by my peers to advocate on their behalf as an employee trustee – I'm really excited to get started.
James' thoughts on employee ownership
I've been with dxw for a bit over 2 years as a Technical Architect. I've been focused on software in the civic tech area for the last 13 years, so the sort of work that dxw does is very important to me. I joined dxw because I firmly believe in public service, and the power of technology to help people when applied responsibly.
I've wanted to work somewhere that really commits to a different approach for a long time, ever since I was exposed to the idea of "teal" organisations. So dxw's choice to become employee owned is a bit of a dream come true!
It's rare to see a company really commit to its employees. Normally the demand is the other way round and "the company really cares about you" stuff is just words. Now, for us, it's written into the founding documents, and as a trustee it's my job to make sure it happens!
Employee ownership is also a pattern that makes a huge amount of sense for the way dxw operates and the work we do. As a digital agency, we fundamentally are our people in a way that product businesses would never really be, so employee ownership just…feels right.
And from the both of us, it's a huge honour and vote of confidence to have been chosen to take on this role by our colleagues. We're very aware of the trust that our colleagues have invested in us. We'll do our very best to live up to it!