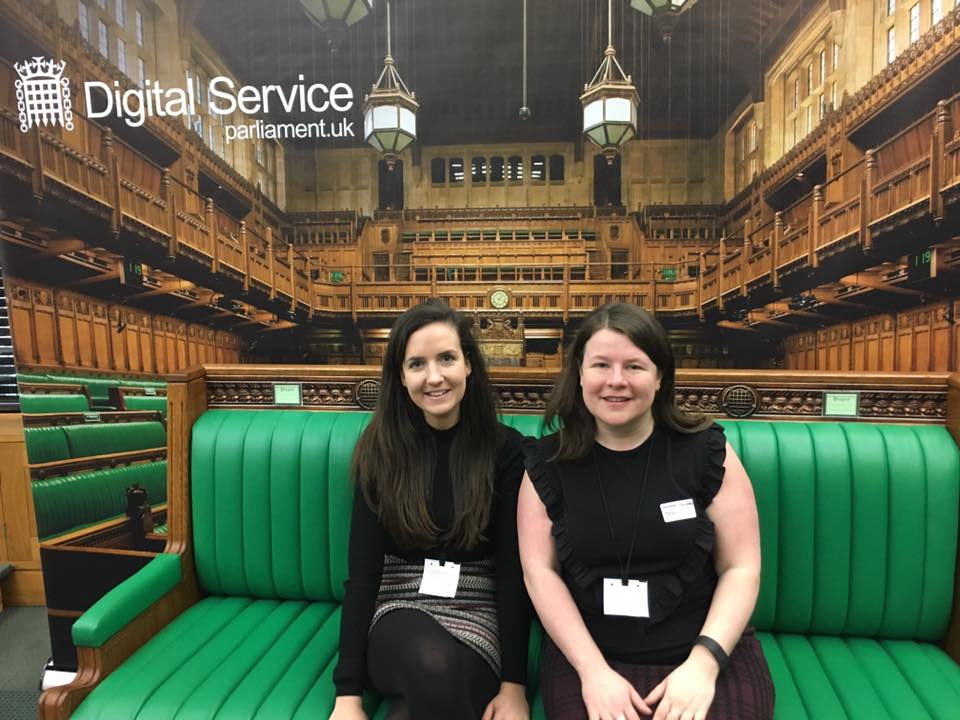 Vanessa and I went to a Women in Digital event hosted by the Parliamentary Digital Service (PDS). PDS invited us as we built and host their blog, which is actually one of the tools PDS is using to encourage diversity and hire more women and people from minority groups.
Along with government departments, suppliers and charities, we gathered in the Attlee Suite of Portcullis House to discuss how we can recruit more women into digital roles. There were a series of talks followed by a panel session at the end. Here's a short overview of my favourite bits of the day.
Embracing difference
In the morning we heard from several women who had followed less 'conventional' career paths before joining PDS. This was something I could really relate to as I studied history and politics at university and had no technical background before joining GDS back in 2012. I particularly enjoyed Tracey Jessup's talk about how she went from working as a Clerk< in the House of Commons to recently joining PDS as their Deputy Director of Digital.
Tracey had spent more than 15 years working in Parliament, so it was inspiring to find out that a lot of her skills were transferrable into a digital role. She also talked a lot about how she's encouraged other colleagues to take the same plunge, and how staff in PDS come from a range of backgrounds, including librarians and chefs! Others, such as Rebecca Appleyard have undergone a complete career change, from teaching maths to becoming a developer. The strong message coming out was one of being brave, setting goals and not waiting for things to simply just happen for you. After all, is there really such a thing as a conventional career journey into digital anyway?
Taking risks
One of the external speakers was Rachel Coldicutt, the CEO of Dot Everyone, a charity trying to make the Internet work for everyone. Rachel spoke about the challenge of gender equality and how gender bias affects user experience. If you've read this article you'll see what she means! What I liked most about her talk was the practical advice she gave to the women in the room, such as applying for jobs even if you don't meet all of the criteria and seeking support when you need it. I feel extremely lucky to be in a job that I really love, but this wasn't without taking risks, calling on mentors for advice and trusting my gut instinct when I knew I wanted to be a delivery manager.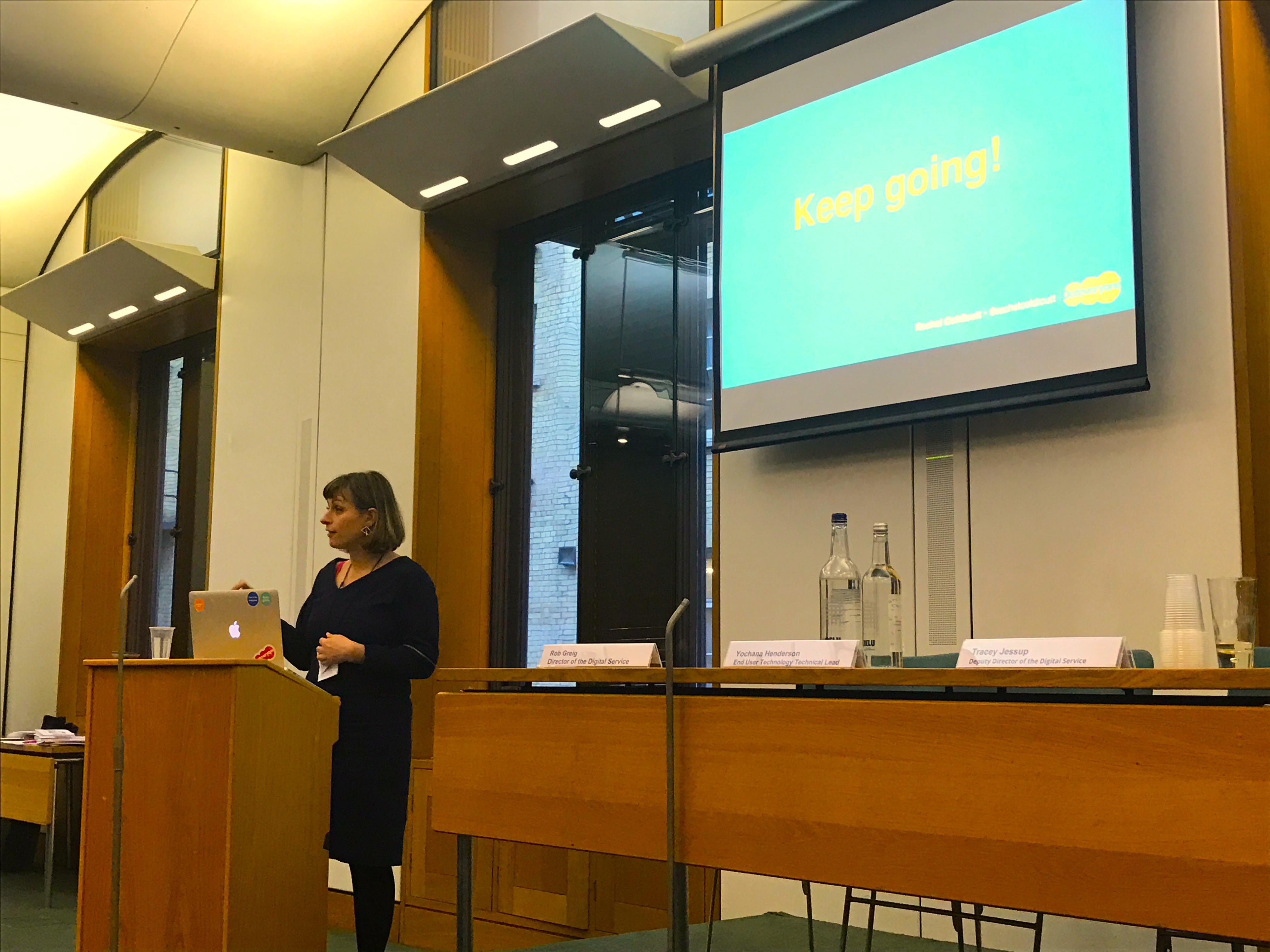 Rachel also quoted research that reveals we'll have to wait until 2094 for gender parity. This simply isn't good enough and we need to do more. We need to be bold, take risks and consider all kinds of bias in the workplace. Gender is just one part of diversity. Rob Greig, PDS' Director of Digital touched on diversity challenges that they intend to work on in the future, including BAME, disability and socioeconomic. This was refreshing to hear as the latter is not often mentioned in the conversation.
What I found most inspiring about this women in tech event wasn't just the storytelling and advice, but the honesty and frank words of the team at the PDS. They weren't afraid to admit that diversity is a challenge that's difficult to overcome. We must work hard at it, accept failures and keep going. Thanks Emma Allen, Rina Jethwa and the team at PDS for inviting us!
#pdswomen
dxw are hiring:
Systems Administrator/Developer