Humans of dxw: Ert, our product lead, and his career journey so far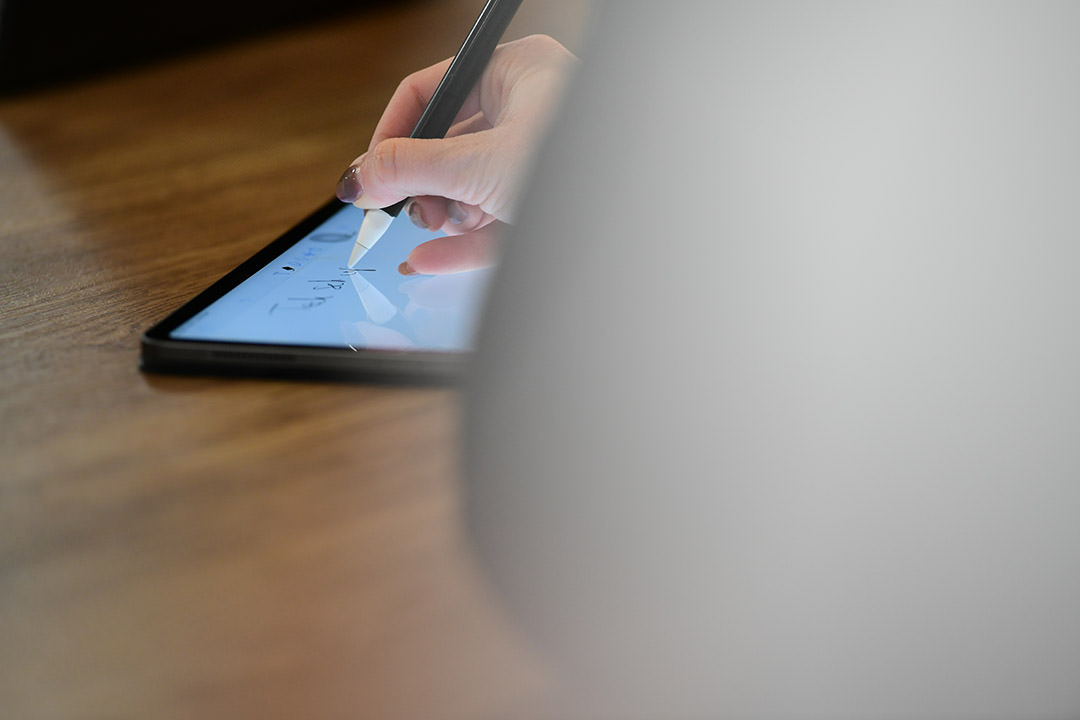 I've been very lucky to join dxw as a product manager, and work on interesting things from day 1
I've been  thinking for a while  about my job as a product lead, and what I need to do differently this year to be better at it.
I've come to a couple of conclusions about where I've been and where I've got to in my career. My previous career outside of digital taught me many relevant lessons. And since I've started working in public sector digital, I've had the chance to learn about and apply product thinking in different areas of the public sector.
So I've written about my career and how my previous jobs made me realise that I was meant to be a product manager.
Life before digital: highs and lows
I did my PhD in international relations and political science, which is what I studied to Master's level. To get my PhD, I had to read, write, and research a lot. I did desk research as well as in the field through interviews with human rights activists. This taught me how to listen to human beings and extract problems from their narratives. In much the same way user research is used in digital.
I realised that there were some negative things about my work:
a sense of having something perpetually incomplete and needing to know more

a tendency to delay sharing and showing things as they aren't "ready yet"

a feeling of not doing enough, because of the long timelines and working alone
After finishing my PhD, I moved to the BBC as a researcher. My job was to put together daily media briefs, do specific research pieces for BBC programmes, and keep a knowledge database up to date so that it could be used by government bodies and commercial partners.
I had to pick up the ability to absorb information quickly and to tell stories/narratives. However, I didn't always have the chance to see if my input made a difference. Or whether my efforts with the database work were appreciated because of the lack of analytics. I started questioning the absence of these short feedback loops, but was then told I was being "too disruptive". I still don't know whether that was a compliment or an area for improvement.
In retrospect, I can see that I didn't thrive in environments where I couldn't get quick feedback. Or where I couldn't work in small chunks which could contribute to something bigger and more meaningful. Starting to sound familiar?
Starting out in the Civil Service Fast Stream
In 2014 I joined the Civil Service through its Fast Stream programme that has a Digital and Technology Stream. This programme gave me the chance to experience different sides of the UK public sector. I worked in departments such as the Department for Work and Pensions (DWP), HMRC, and the Valuation Office. My scheme was championed by the Government Digital Service, which meant I received a great deal of fantastic training in digital and technology.
I started in service design in DWP on some flagship digital services. Then in HMRC I divided my time between an associate product manager role (they were then called deputy service managers), and an IT portfolio manager. I shadowed people working on HMRC's Digital Tax Platform, which is the infrastructure technology that operates digital tax services.
Next I went to the Valuation Agency as a delivery manager. There I worked with an agile delivery team that built a digital service to collect data from all local authorities in England, Scotland, and Wales.
Life during digital: high, highs, and more highs
After that, my first job as a full-on product manager was in the Care Quality Commission (CQC). The CQC is the independent regulator of all health and social care services in England.
I managed their main website, which publishes inspection reports, gives advice to health and social care users in England, and publishes guidance for health and social care providers. This laid the groundwork for the newly launched "Give feedback on care". I can only thank my amazing colleagues and my manager for giving me the space to own something and run with it. Product managers excel when they fall in love with the problem that they're trying to solve. During that process, we can also become slightly obnoxious too.
Moving on to education services
My next gig was in Ofsted. I got to work on a national service which publishes their inspection reports. This is a complex and very data heavy product that challenged some of my product manager abilities, but in a good way. I've learned how to trace data and information architecture to be able to make decisions. I've also learned how to work with a remote team, and make sure we use online collaboration tools to the best of our abilities to get the communication going.
I also got the chance to soak up a great deal of domain knowledge working with the Department of Education (DfE). We worked on their get information about schools service which uses Ofsted's ratings. I spent hours in adoption and fostering agencies, doing user research with them, trying to understand how we can make them comply with regulations in a user-friendly manner.
Stepping out of the Civil Service: life at dxw
My next career move was to leave the Civil Service. I went to work somewhere that offered me the same opportunities to make life better for people. It also gave me the opportunity to move at a quicker pace for delivery.
I've been very lucky to join dxw as a product manager, and work on interesting things from day 1. For the first 6 months, I worked on a public facing service that collects payments from housing association residents and lets them raise repair requests. This was an eye-opening experience in all things housing related. I now have a great appreciation of how complex raising a repair is for users, and for agents to diagnose correctly.
Next, I worked on the Crown Commercial Service project. I worked with one of the most competent product owners I've come across in the UK public sector, where we constantly collaborated on lots of prioritisation decisions, backlog management, and being first line support to users.
I've recently been promoted to the product lead role at dxw. That means I'm dividing my time officially between delivery and capability building roles, both internally and externally with our clients. What I love about this new role is that I can help dxw more with developing and investing in a community of practice. I'm also spending time helping my colleagues understand the principles of product thinking. Things like value released early and frequently, feedback collected fast, reacting to it as quickly as possible, and keeping our focus on outcomes.
In other words, I'm able to do everything that I didn't manage to do in my earlier career. What's even better is that I'm doing it in a company that values these principles.
This is the second post in our humans of dxw series. Read about Charlotte, the executive assistant who's also an actress.